Apple Date Baked Oatmeal
We may earn money or products from the companies mentioned in this post.
Apple Date Baked Oatmeal
Apple Date Baked Oatmeal is one of my favorite recipes for baked oatmeal. If you have never made a batch of baked oatmeal, you need to give it a go. It's super easy to put together and there is nothing quite like it. It bakes up nice and firm and clean up is a breeze. If you like slow cooker oats or overnight refrigerator oats, you will love baked oatmeal. For this recipe instead of chopping the apple, I shred it. More times than not if a muffin, quick bread or similar recipe calls for a chopped apple, I like to shred the apple instead. No peeling, chopping or slicing necessary and you don't need to core the apple either. Amish-Style Baked Oatmeal is another super recipe that we really like here on Turnips 2 Tangerines.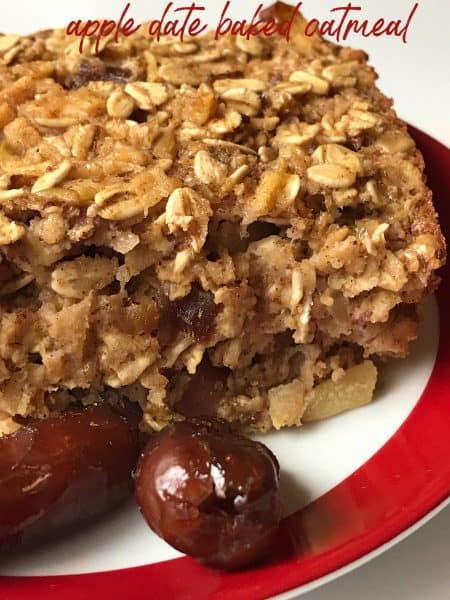 8 x 8-inch Pan
When I saw this recipe for apple date baked oatmeal, I immediately checked the serving size. Most recipes that I have seen for baked oatmeal call for using a 13 x 9-inch baking dish. That's super fantastic if you have a large family or overnight guests but for me and the hubby, that's a whole lotta oatmeal. When I read that this recipe used a smaller pan size, I jumped on it. Another great plus was when I read the ingredient list, I didn't have to run out and buy anything. I had the spices; ground cinnamon and nutmeg, an apple, old fashioned oats, eggs, milk, pecans and dates. I'm trying to incorporate milled flax seed into my diet, so I added a couple of tablespoons to the oatmeal mixture also.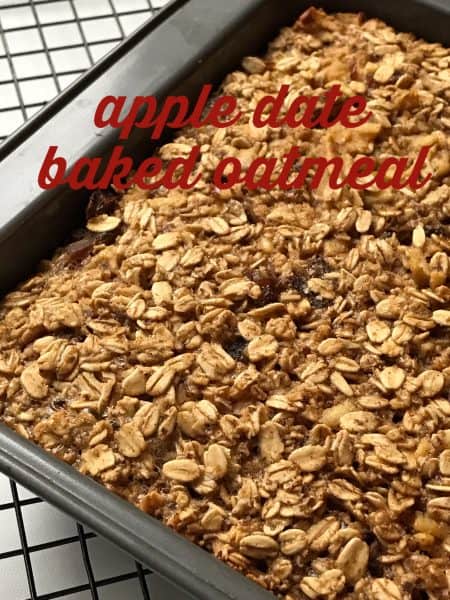 What is (Milled) Flax Seed?
This tiny seed contains several essential nutrients including calcium, iron, niacin, phosphorus and Vitamin E. It's also a rich source of Omega-3 fatty acids. Flax seed can be found in health food stores, some supermarkets, specialty stores and online. It has a mild nutty flavor and is often simply sprinkled  over hot cereals, added to baked goods or smoothies. Flax seed is naturally mucilaginous and when ground into a flour and mixed with liquid turns into a gelatinous mixture that can be used in place of eggs to add body to baked goods. Keep in mind that unlike eggs, however, it does not have a leavening effect. Milled flax seed is simply put, ground flax seeds that have been cracked and then ground.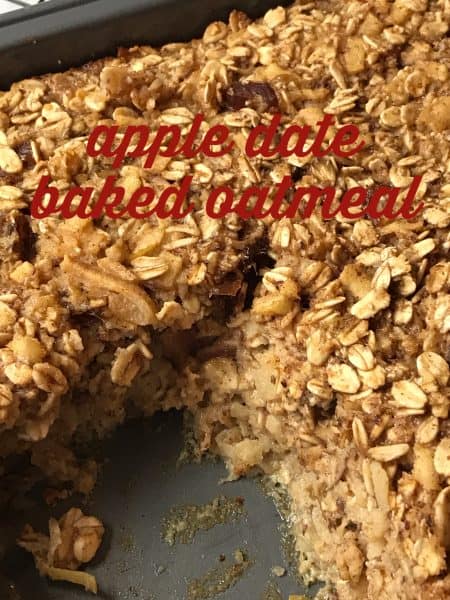 Easily Add To
Easily add milled flax seed to your diet by adding 2 or 3 tablespoons to smoothies, yogurt, juice, salads, cereals and more. Include in your favorite recipes to add fiber and essential Omega-3 oils to your diet. Tiny flax seeds are nutritional powerhouses. Just 2 tablespoons of milled flax seeds delivers 2600mg ALA Omega-3's, 4g of fiber, and 3g of protein. It's certified gluten free too. Milled flax seed can be used  as an oil substitute in baking. Use 3 tablespoons milled flax seed to replace 1 tablespoon oil or fat. As an egg substitute in baking, mix 1 tablespoon milled flax seed with 3 tablespoons warm water. Let rest 5-10 minutes to thicken. Replaces one egg. Works best in recipes calling for 3 eggs or less. For this recipe we used milled flax seed from Hodgson Mill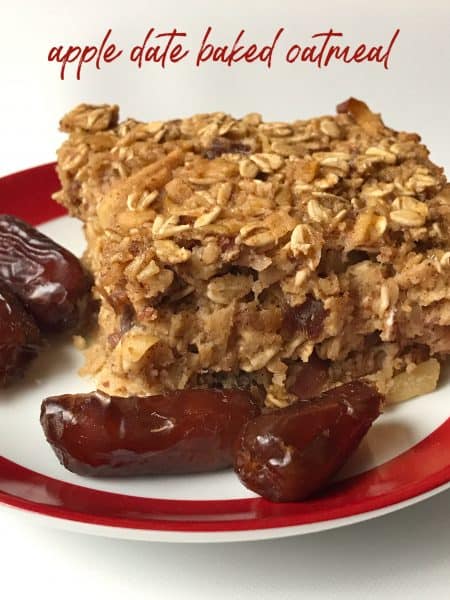 Dates
I love dates. Always have. Every time I say I love dates, I feel like my mom Aggie. She liked dates, prunes too, and so do I. In fact, if you go through our recipe box, you'll find recipes featuring both. Dates are green when unripe and turn yellow, golden brown, or mahogany red, depending on the variety, as they ripen. They're generally picked green and ripened off the tree before drying. Fresh dates are available in some specialty markets from late summer through mid fall. Dried dates can be found year-round and are sold packaged, pitted and un-pitted, and in bulk, un-pitted. All dates have a single, long narrow seed. The skin is thin and papery and the flesh is sticky and sweet. Chopped dried dates are also available in packages. Dates are a good source of protein and iron.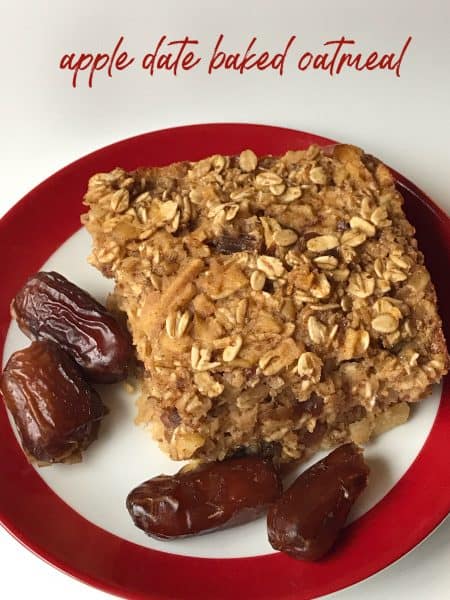 *Serve Apple Date Baked Oatmeal with a drizzle of pure maple syrup or honey.
Apple Date Baked Oatmeal
A super delicious and healthy way to start your day.
Ingredients
3

cups

old-fashioned oats

1/2

cup

packed brown sugar

2

teaspoons

baking powder

1 1/2

teaspoons

ground cinnamon

1/2

teaspoon

salt

1/8

teaspoon

ground nutmeg

2

eggs

2

cups

fat-free milk

1

medium

apple, shredded

1/3

cup chopped

chopped dates

1/4

cup

chopped pecans

maple syrup for serving, optional
Instructions
In a large bowl, combine the first six ingredients. Whisk eggs and milk; stir into dry ingredients until blended. Let stand for 5 minutes. Stir in the apple, dates and pecans.

Transfer to an 8-inch square baking dish coated with a non-stick cooking spray. Bake, uncovered, at 350 degrees for 35-40 minutes or until edges are lightly browned. Serve with maple syrup if desired.