Almost Homemade Barbecue Sauce
We may earn money or products from the companies mentioned in this post.
Almost Homemade Barbecue Sauce
Welcome Back to Turnips 2 Tangerines. Today on the menu we are going to share a delicious recipe for barbecue sauce! After all, grilling season is right around the corner here in northern Wisconsin. The snow has finally melted, for good I hope, and the lake is back to its glorious self. I love how the water sparkles in the sun, like dancing diamonds. Let's make some Almost Homemade Barbecue Sauce, shall we.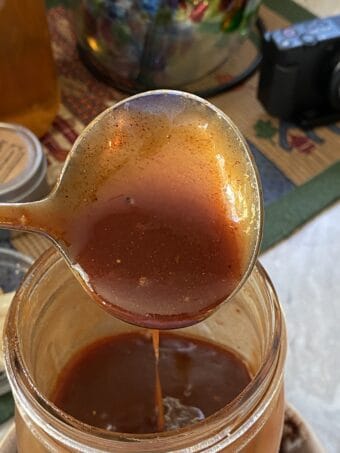 Purchased Barbecue Sauce
I've mentioned many, many times that I very seldom make my own barbecue sauce. With all of the wonderful and different sauces on the grocery store shelves now-a-days, it's hard to pick one, let alone try them all. Our favorite brand and the one we most often use is this Sweet Baby Ray's, any flavor will do too. My favorite Sweet Baby Ray's sauce was the raspberry chipotle. It was wonderfully fruity, surprisingly sweet, with just the right amount of heat. Unfortunately they discontinued it. Sweet Baby Ray's original and honey barbecue sauce are both fantastic "all around" sauces, meaning the flavors are neutral which also means either one will work nicely in this recipe.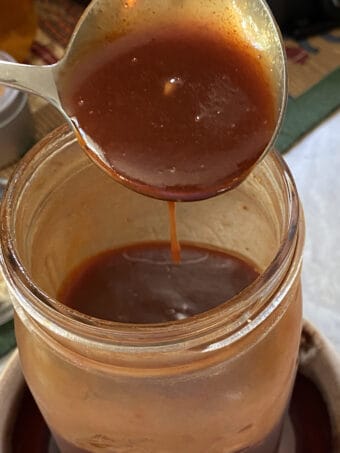 Sweet Baby Ray's
It all began in 1985…when a local Chicago boy named Chef Larry perfected his family's recipe for a sweet and tangy BBQ sauce and entered it into the country's largest rib cook-off, the Mike Royko Rib-off. Chef Larry called his sauce Sweet Baby Ray's after his little brother David, who got the nickname shootin' hoops on the west side of Chicago. On the day of the rib-off, Sweet Baby Ray's beat nearly 700 entrants — an amazing feat for an unknown. The rest, as they say, is history.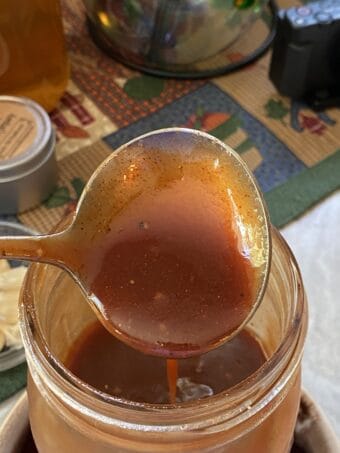 Pour Almost Homemade Barbecue Sauce over grilled chicken, baby back ribs, salmon and even hamburgers for a sweet and sassy flavor sensation!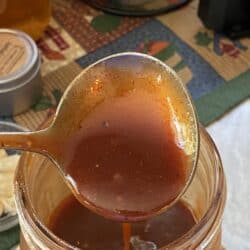 Almost Homemade Barbecue Sauce
A delicious almost homemade barbecue sauce!
Ingredients
1 ½

cups

brown sugar

1 ½

cups

ketchup

½

cup

bottled honey bbq sauce

½

cup

Thai style sweet chili sauce

½

cup

red wine vinegar

½

cup

water

2

tablespoons

Worcestershire sauce

2 ½

tablespoons

dry mustard

2

tablespoon

Smokey paprika

2

teaspoons

salt

1 ½

teaspoons

black pepper

20

dashes hot pepper sauce
Instructions
In a medium bowl whisk together all ingredients. Whisk until smooth.