Al Capone Roast
We may earn money or products from the companies mentioned in this post.
 Al Capone Roast
This is our version of a Wisconsin Up North Classic, the "Al Capone Roast." An Al Capone Roast is said to have been made popular by the gangster Al Capone who was notorious for "hiding out" in the Northwoods of Wisconsin. Not only was Al Capone a gangster but  he was a gangster who loved good food. Al Capone Roast is by far my favorite roast ever. It's delicious and worth trying. Trust me, you'll love it!
Stopped Making
Several years ago, when we bought our first Al Capone Roast, we immediately fell in love with this delicious and tasty roast. We always purchased an Al Capone Roast from a small grocery store located near Rhinelander WI. Over the years, it has become increasingly difficult to find an Al Capone Roast in any grocery store in our area. One day, when we were grocery shopping at the grocery store that usually carried Al Capone Roast, we asked the butcher why they didn't carry them anymore.
Made Our Own Version
He simply said that due to the increase in the price of ingredients used to make an Al Capone Roast, it was just too expensive to make them anymore. People just didn't want to pay that much for a roast, so we decided to make our own version of the famous Al Capone Roast and boy are we so glad we did!!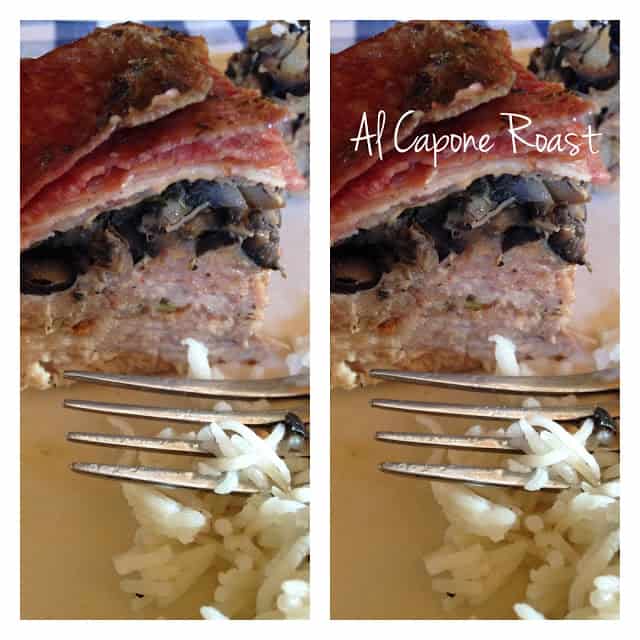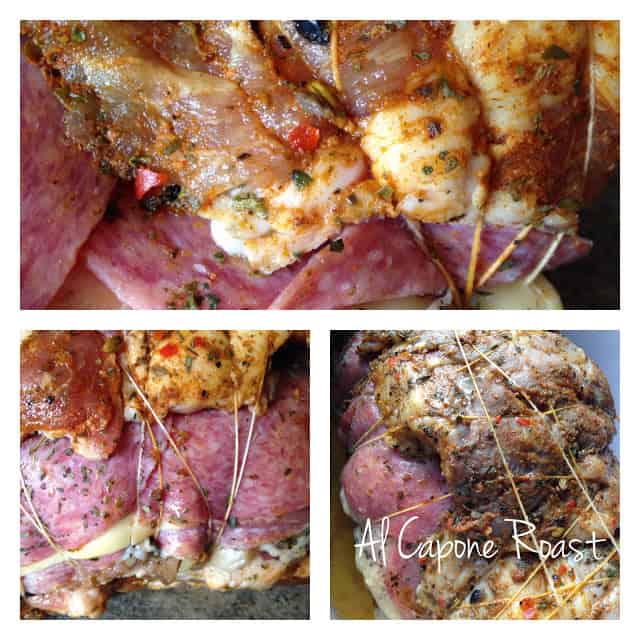 How Is It Made
An Al Capone Roast is traditionally made up of a boneless pork loin and beef tenderloin which are butterflied, then layered with fresh Italian sausage,
sliced black olives, chopped fresh mushrooms, sliced pepperoni, Genoa salami, and hard salami then topped with slices of mozzarella and provolone cheese. The whole thing is sprinkled with Italian seasoning and rolled up. (Now you know why it is so expensive to make!)
Our version is made with a less expensive cut of meat and we feel, a cut of meat that has so much more flavor than the traditional boneless pork loin and beef tenderloin. We opted for a Porketta Roast due to its great flavor, availability and its Italian roots.  Perfetto!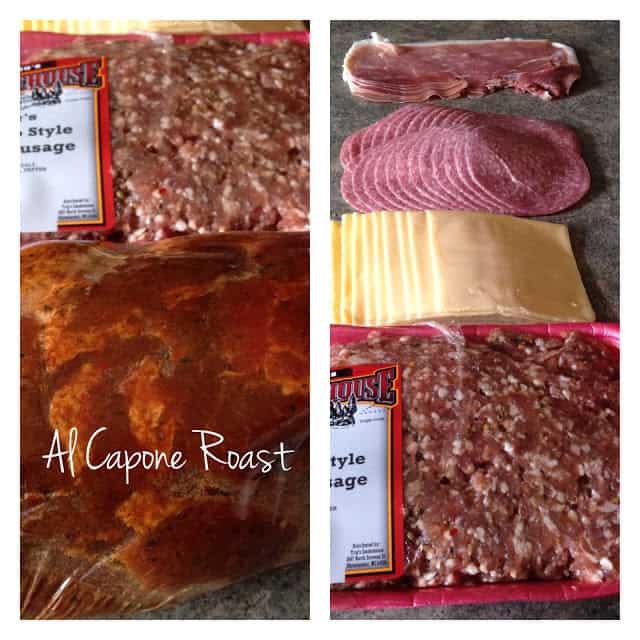 What Is a Porketta Roast?
Porketta Roast is a spicy, tasty and extremely moist boneless pork roast. It's covered with a dry rub combination. The rub can include dill seed, fennel seed, oregano, lemon pepper, garlic and onion powder. A Porketta Roast starts out as a Boston cut pork shoulder, which is one of the juiciest and most flavorful cuts of pork. The pork roast is de-boned, excess fat is removed and butterflied. The roast is then literally sprinkled with a delicious dry rub seasoning blend. Now let's get on to this recipe!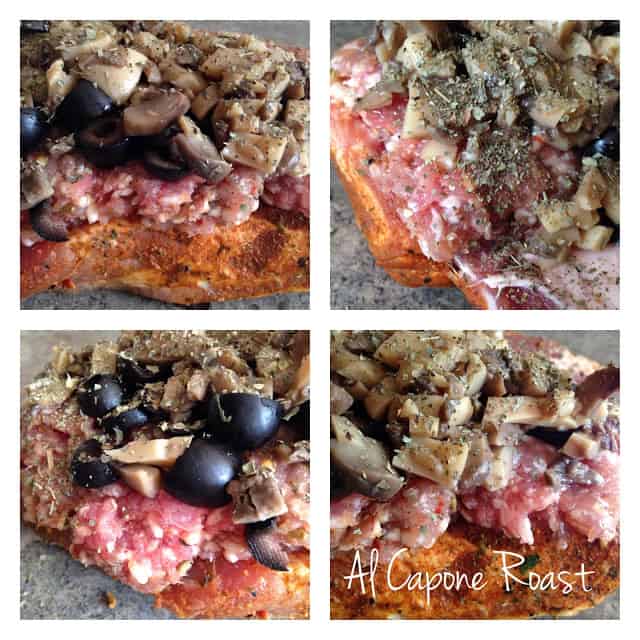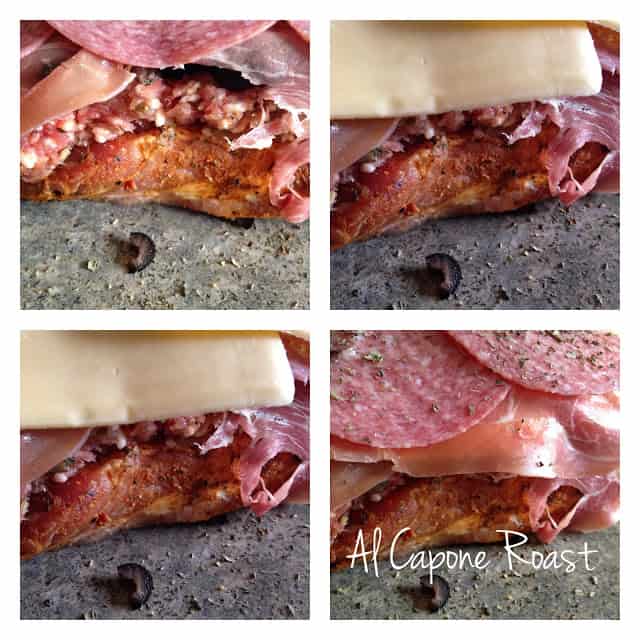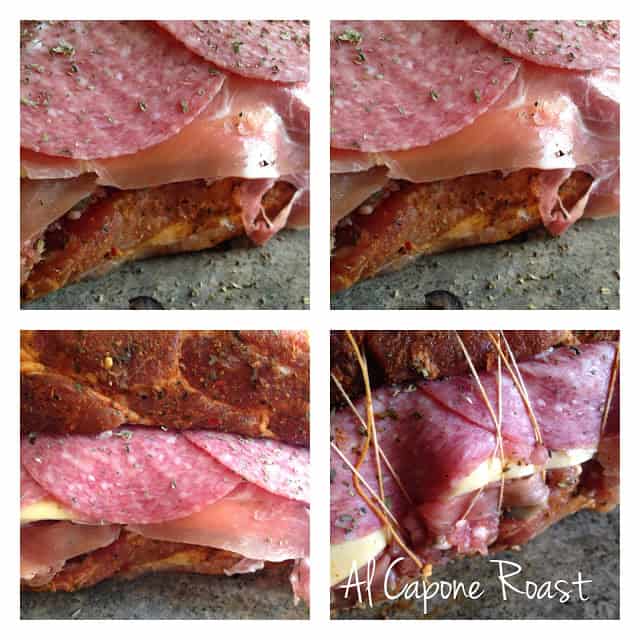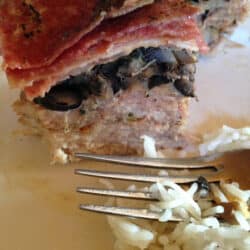 Al Capone Roast
Al Capone Roast is Super Fantastic! You can adjust the recipe amounts to accommodate any number of people.
Ingredients
3 to 4

pound

porketta roast

1

tablespoon

Italian seasoning, divided

1/2

pound

fresh bulk Italian sweet sausage

1

4 oz can

sliced black olives, drained

1

4 oz can

sliced mushrooms, drained

8

slices

prosciutto ham

12

slices

hard salami

12

slices

provolone cheese

olive oil

1/2

cup

red wine, optional
Instructions
Slice porketta roast in half.

Sprinkle both halves with Italian seasoning, set top half aside.

Pat fresh Italian sausage on bottom half of roast.

Sprinkle sausage with sliced black olives and chopped mushrooms, lightly press into sausage.

Lay 4 slices of prosciutto on top of black olive and mushroom layer, top with 6 slices of hard salami, top with 12 slices of provolone cheese. Repeat layers.

Place top half of roast on layers.

Tie the two halves together with cooking string.

* (Hopefully you can tie your roast better than me)*

Drizzle roast with olive oil.

Place roast in a 5 to 6 quart crock-pot.

Pour red wine over roast, id using.

Cook on low for 6 to 8 hours.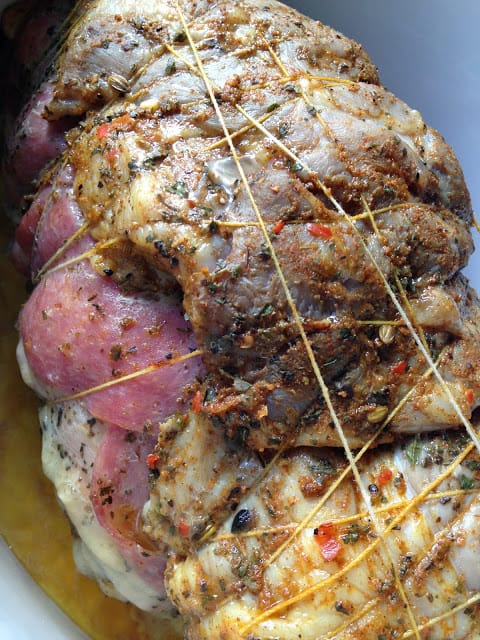 Untouchable Red
Enjoy a glass of Untouchable Red with Al Capone Roast. Untouchable Red is a Ruby Cabernet that is form a wonderful vineyard called Simon Creek Vineyard, located in beautiful Door County WI. For more information go to: 
Simon Creek Vineyard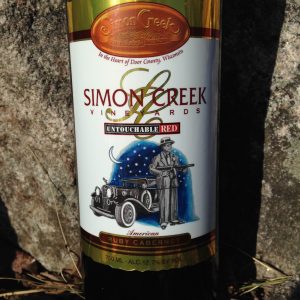 Al Capone History
Occupation: Gangster
Born: January 17, 1899
Died: January 25, 1947 (heart failure)
Best known as: The American gangster known as "Scarface"
Name at birth: Alphonsus Capone
Alphonse "Al" Capone was one of the most famous U.S. gangsters during the 1920's and the 1930's. A Chicago-based boss involved in illegal gambling,
bootlegging (illegal alcohol) and prostitution. Al Capone got his start in New York working as a thug and bouncer. Born in the borough of Brooklyn, in New York City to Italian immigrants. Capone became involved with gang activity at a young age, after being expelled from school at age 14. In 1919, when he was in his early twenties, he moved to Chicago to make money smuggling illegal alcoholic beverages. He quickly moved up the ranks of Johnny Torrio's gang. Capone was known for his smarts and brutality.
By 1925, he was in charge of one of Chicago's biggest criminal gangs. The Chicago outfit which became known as the "Capones" were dedicated to smuggling, bootlegging liquor and other illegal activities such as prostitution. Capone headed this massive bootlegging, gambling and prostitution operation during Prohibition and raked in tens of millions of dollars. He was widely suspected in several murders but never charged.
In 1929, he was considered the mastermind behind the gangland killing on Chicago's North Side known as the St. Valentine's Day Massacre. Capone's men gunned down seven rival gang members and executed them. Investigators could never collect enough evidence to put anyone on trail for the deaths. Capone's public reputation was damaged in the wake of his involvement in the massacre. Capone engaged in various other criminal activities, including bribery of government figures.
Despite his illegitimate occupation, Capone became a highly visible public figure. He made donations to various charitable endeavors, using the money he made from his illegal activities and was viewed by many to be a "modern-day Robin Hood" Arrested many times over the years, Al Capone was famously pursed by federal agent Eliot Ness. He ended up finally going to jail for income tax evasion in 1931. After serving eight years in federal prisons, one of which was "The Rock" or better known as Alcatraz, Al Capone was released on good behavior in 1939.
In the final years of Capone's life, he suffered mental and physical deterioration due to late-stage syphilis which he had contracted in his youth. Capone retired to his estate in Florida and on January 25, 1947, he died from cardiac arrest after suffering a stroke.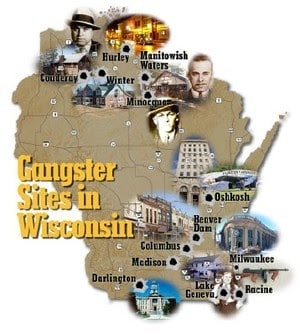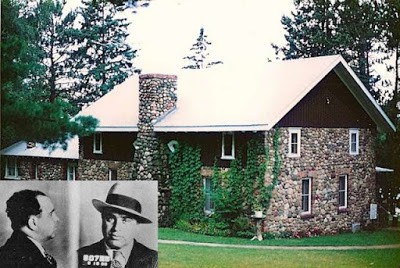 Capone's Hideout
Capone's hideout was located in northern Wisconsin near Couderoy on 407 acres of wooded, pristine and private property. The hideout was located on Blueberry Lake. It is said that Capone used the 37-acre lake for seaplanes carrying shipments of bootleg alcohol from Canada before making it's way to Chicago.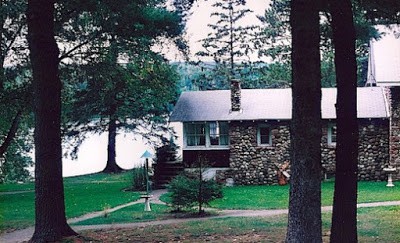 Capone owned the land in the late 1920's and early 1930's during the height of Prohibition. The gangster's house is built of stone with 18-inch thick walls, a hand-cut stone fireplace and custom-made spiral staircases created in Chicago. It also has a stone gun tower where machine-gun-armed guards watched out for the authorities whenever Capone was on the property. There is also a caretaker's cottage and bunkhouse. A barn on the estate is suppose to have housed chickens so the gangster could have fresh eggs. There is even a jail house on the grounds which is a very small single cell surrounded by a brick wall.
Stone Gun Tower~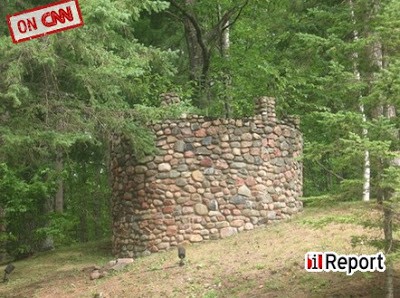 Jail House~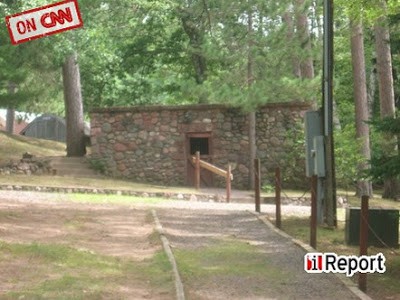 The Houston family bought the property in the 1950's from Capone's estate and had operated it as a seasonal bar and restaurant known for its prime rib. The Houston family also offered guided tours focusing on the Capone lore. In 2009, the property went up for auction for 2.6 million dollars. The bank that foreclosed on the property a year earlier bought the property at auction.
*Capone photos from google search*
Olive and Cheese Bread  would be super served alongside Al Capone Roast and glasses of Untouchable Red wine from Simon Creek.