Air Fryer Recipes to the Rescue!
We may earn money or products from the companies mentioned in this post.
Air Fryer Recipes to the Rescue!
When we purchased the Power XL Maxx Classic 4 qt. Air Fryer from Goodwill for $20 a few years ago I said to my hubby, "if we use it 5 times, it'll be worth it." That was some 50 times ago! It was by far one of the best things we've ever bought at Goodwill and $20 well spent. We both agree that if for any reason this one up and clunks out, I'll let my fingers do the walking on Amazon. On an average, our air fryer gets used once a week but now that the hot and muggy weather has been hanging around far to long, it gets used even more. That's when I go searching for any Air Fryer Recipes to the Rescue!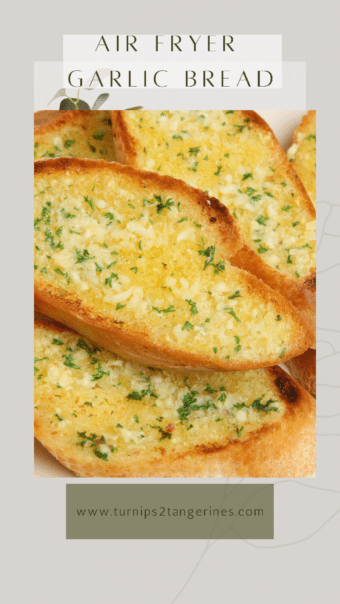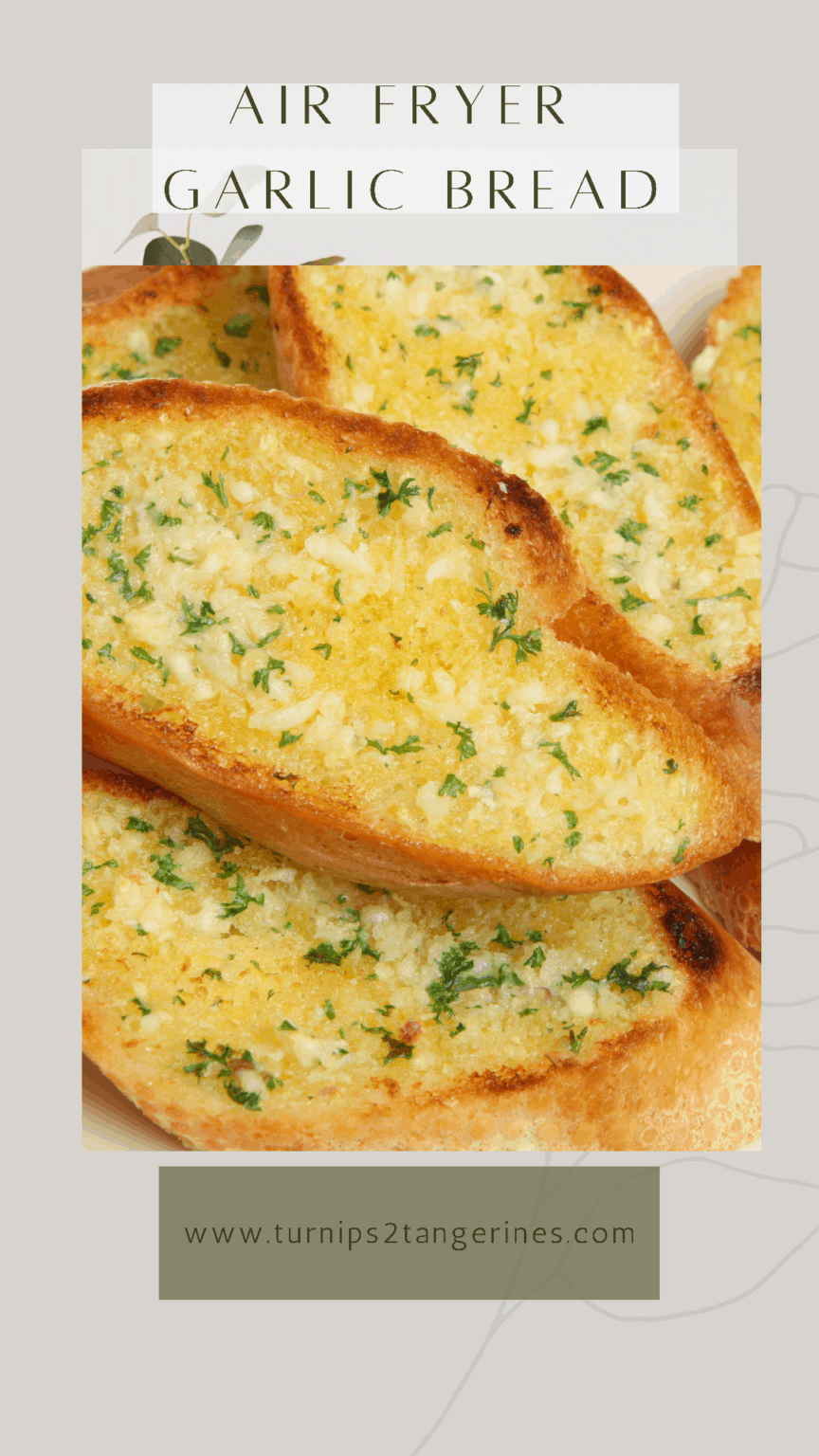 To the Rescue
Have you ever made garlic bread in your air fryer? What about a whole "baked" potato? Nope? Well you have no idea what you are missing. Both recipes were prepared out of shear necessity. It was hot, muggy, we hadn't gone grocery shopping and we were hungry. Brats and "baked" potatoes along with garlic bread were going to be prepared in the air fryer. A lot of carbs I know, but oh well, so swell. This simple means that this post will contain not one but 2 recipes using your air fryer. Both are simple, easy and delicious. Once you try making garlic bread and a baked potato in your air fryer I guarantee you'll never go back to the old fashioned way. The first recipe is for Super Easy Air Fryer Garlic Bread.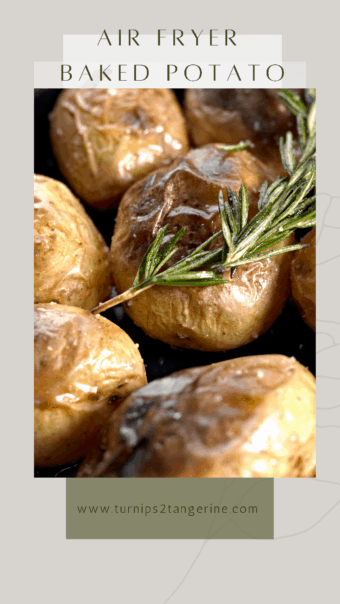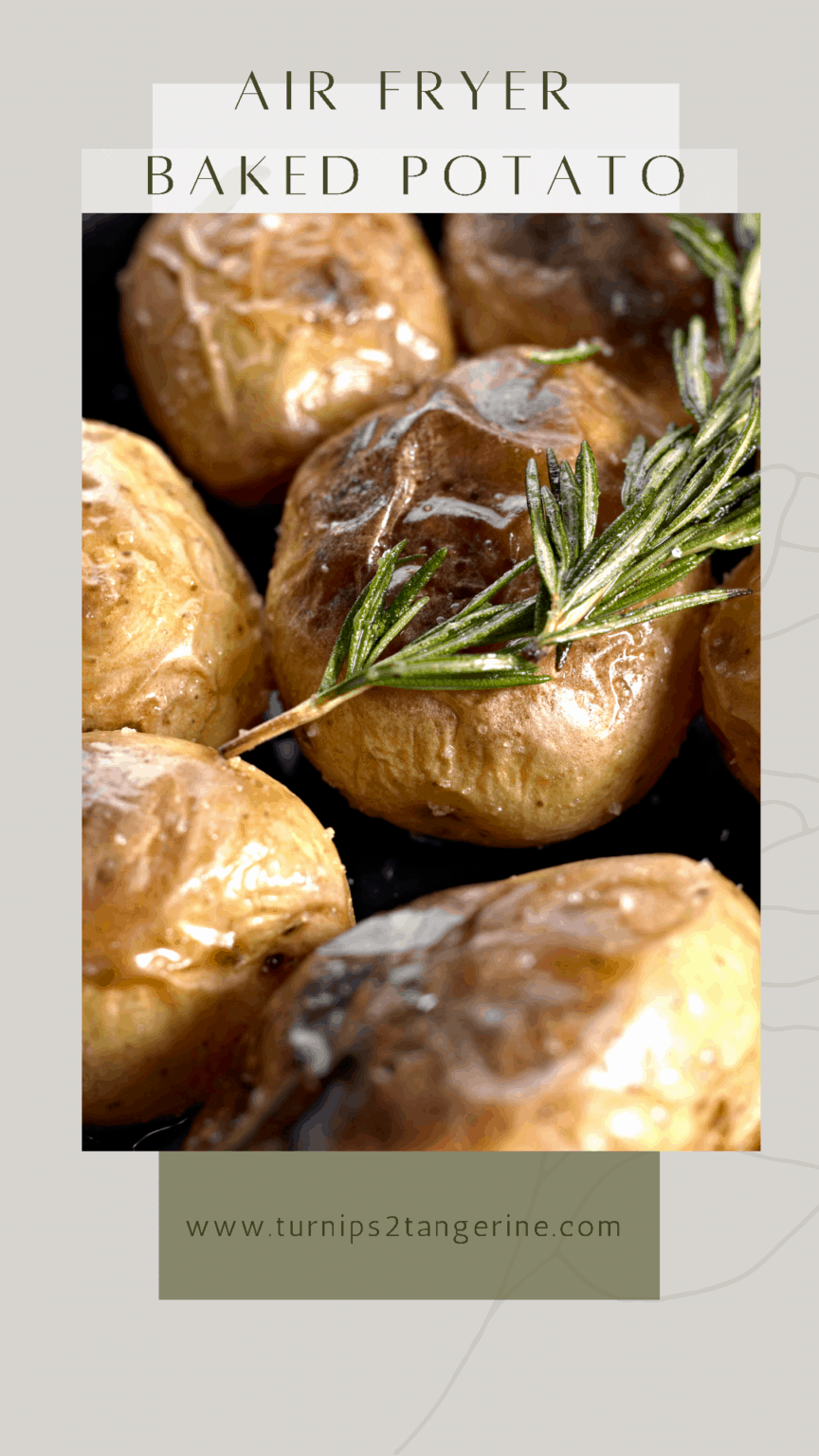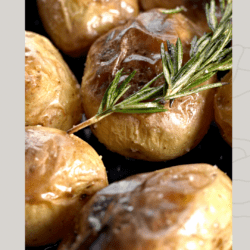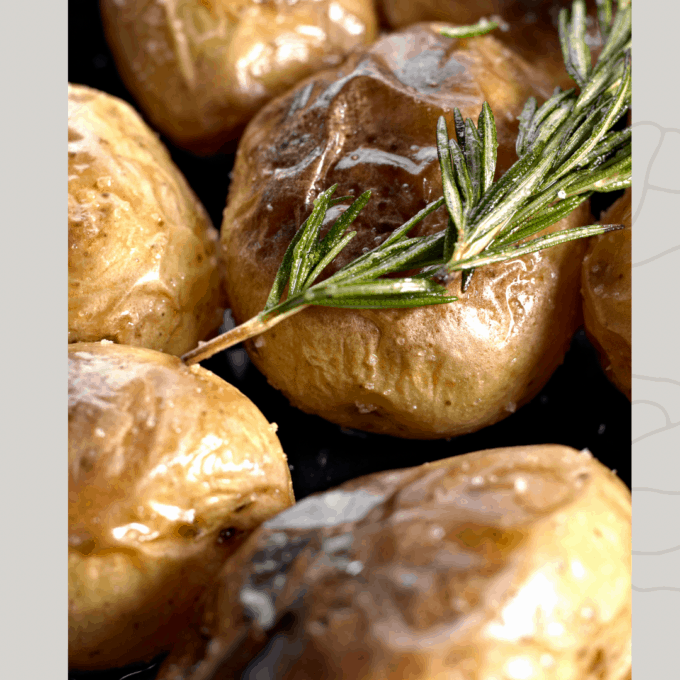 Super Easy Air Fryer Garlic Bread
An easy and delicious bread you'll want to make over and over again.
Ingredients
8- 2 oz

slices

crusty bread, like ciabatta or french bread

8

tablespoons

softened butter

4-6

teaspoons

minced garlic

1/2

teaspoon

Italian seasoning

Salt and pepper to taste

Parmesan cheese, optional
Instructions
Preheat the air fryer to 350 degrees.

In a bowl, add the softened butter, garlic, seasoning, salt, and pepper. Mix well to combine.

Cut French bread or ciabatta bread in half lengthwise. Then slice the bread into 4 equal parts.

Use a spatula or knife to spread the butter on top of the bread.

Place the bread in the basket and close it. Set the timer for 6 minutes. Check half way through to see if the bread is starting to turn light brown.

Sprinkle bread with Parmesan cheese if using. Close the air fryer basket again and continue cooking for another 3 to 4 minutes.
This second recipe is for Air Fryer "Baked" Whole Potatoes, and my new favorite.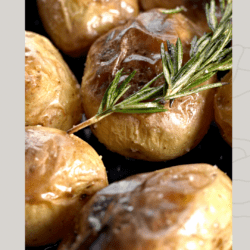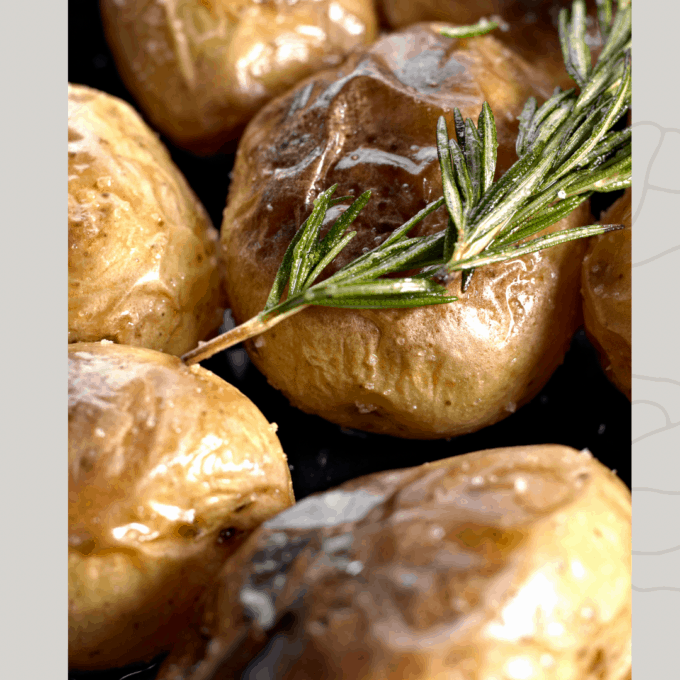 Air Fryer Baked Potatoes
These air fryer baked potatoes have that crispy skin and tender, fluffy inside, and they are the best baked potatoes!
Ingredients
3

medium

russet potatoes, scrubbed and rinsed

3

teaspoons or more

solid crisco shortening

1/2

teaspoon

sea salt

1/4

teaspoon

black pepper

1/2

teaspoon, each

garlic powder and onion powder

Toppings

butter, sour cream, snipped chives
Instructions
Preheat air fryer at 400 degrees for 5 minutes.

Use your hands to coat the potatoes with 1 teaspoon of solid crisco.

Sprinkle the potatoes with salt, pepper, garlic and onion powder on all sides, rotating the potatoes as you go.

Place potatoes in the air fryer basket.

Cook in the Air Fryer at 400 degrees for about 40 to 50 minutes or until fork tender.

Serve potatoes with butter, sour cream and chives.
More Air Fryer Recipes: