Air Fryer Mini Meatloaf
We may earn money or products from the companies mentioned in this post.
Air Fryer Mini Meatloaf
I know what you're thinking…What's with all the air fryer recipes? C'mon lady, enough is enough already! We get it, it's hot, you don't want to heat up your kitchen…yada yada yada! I promise, this is the last air fryer recipe I'll post for at least two months. Promise! To make Air Fryer Mini Meatloaf, I basically made my usual meatloaf recipe, formed it into a loaf shape and divided it in half. I then shaped the halves into mini loaves and put them in the air fryer. During the last three minutes of cooking, spread your favorite bbq sauce on top. So good!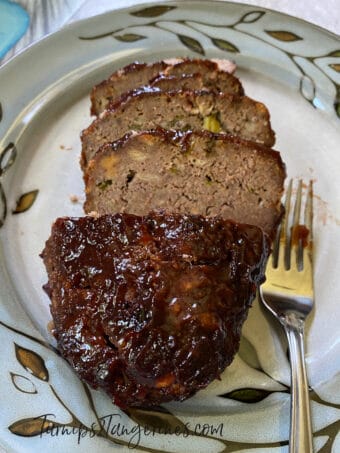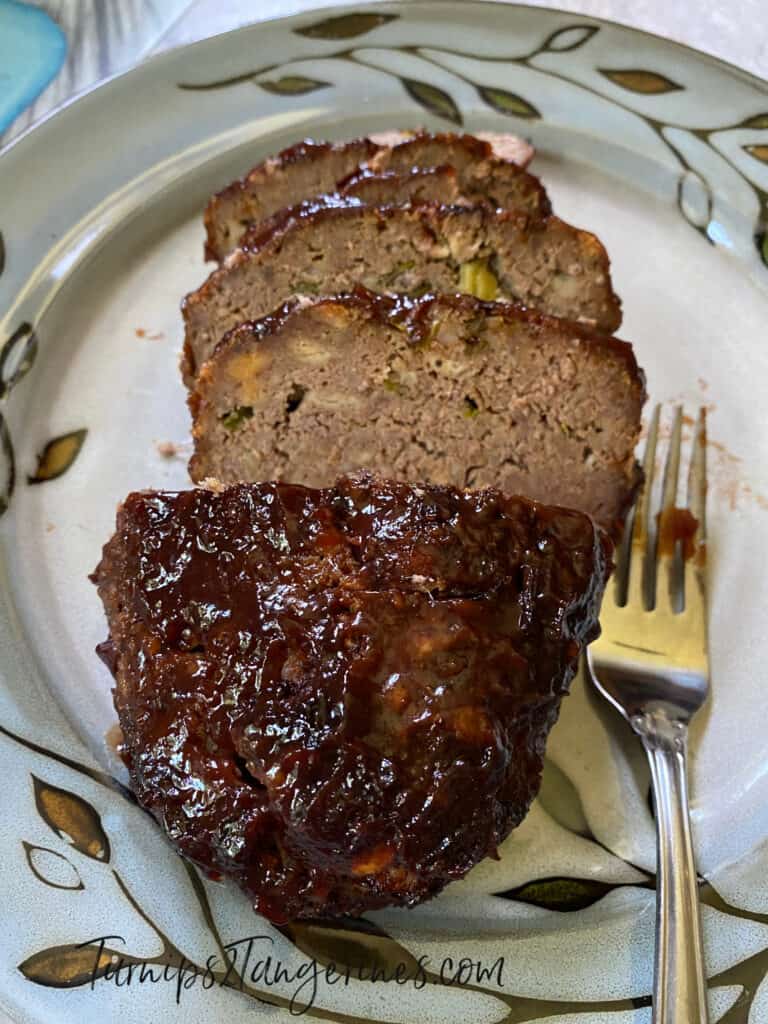 Same Recipe
I have been making this same recipe for Old Fashioned Meatloaf  my sister Barb gave to me 40+ years ago. I've made it the same way except for one change, a combination of ground meats. Once in awhile I would wrap the meatloaf in bacon like I did one year for Halloween, making a Meatloaf Skull. This basic recipe makes a large meatloaf, enough for at least four mini meat loaves, depending on how "mini" you make them. The mini meatloaves shown in the photos are much larger than they needed to be. However, I love a good meatloaf sandwich so I always make sure there will be plenty for leftovers! Recipe Tip: This meatloaf recipe makes great meatballs, perfect for Grape Jelly Meatballs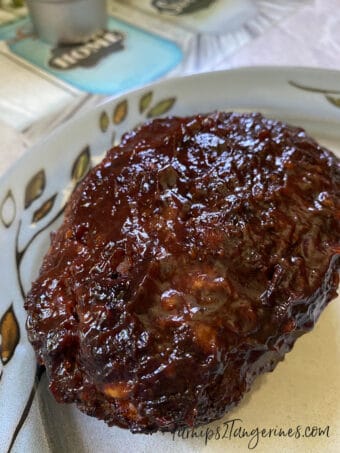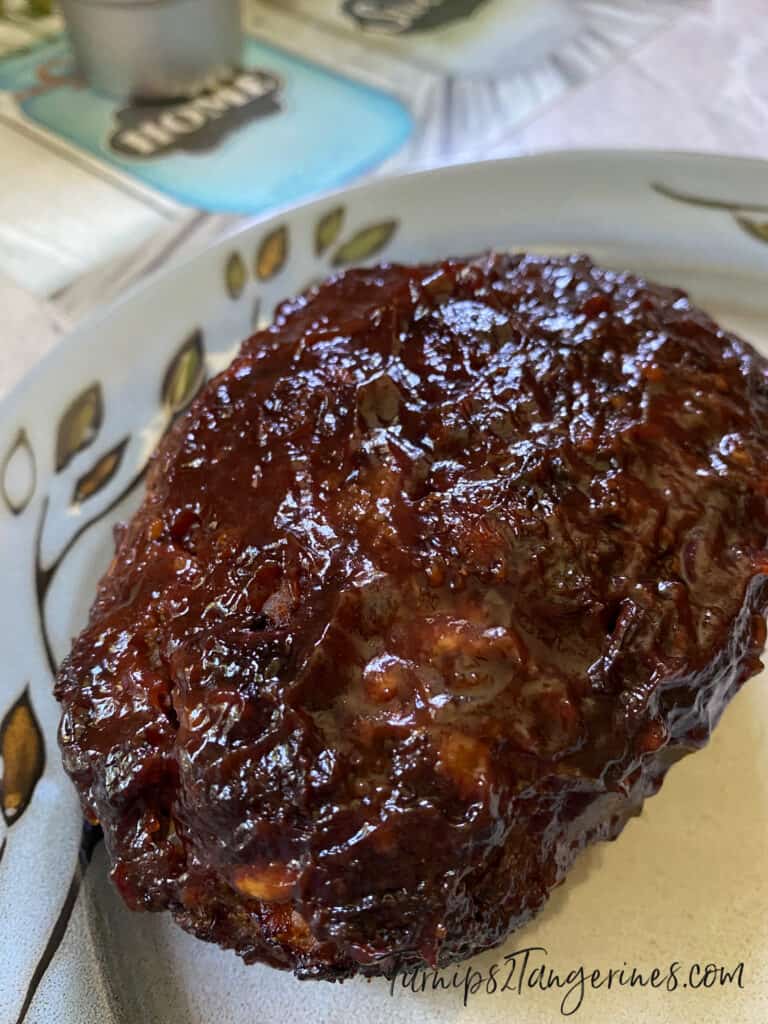 Combination of Ground Meats
When my sister Barb gave me this recipe for meatloaf so many years ago, it called for using ground beef only. Over time I have combined ground pork, bulk mild Italian sausage with the ground beef. The primary reason for this is to add flavor and the meatloaf stays nice and moist. Really any combination of ground meats will work with the ground beef. I prefer pork but you could use ground turkey, ground lamb, or even ground bison or venison. Same goes for the bulk sausage. Make this recipe for meatloaf using the type of sausage your family likes. Mild, spicy, chorizo, Cajun, Italian or Hungarian. The choice is  up to you, have at it!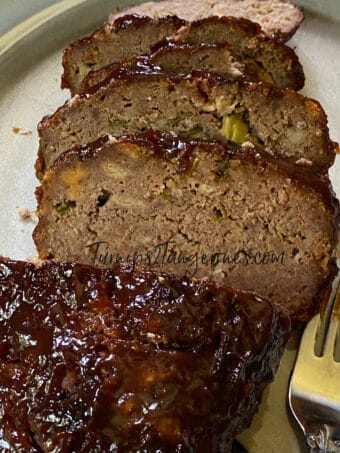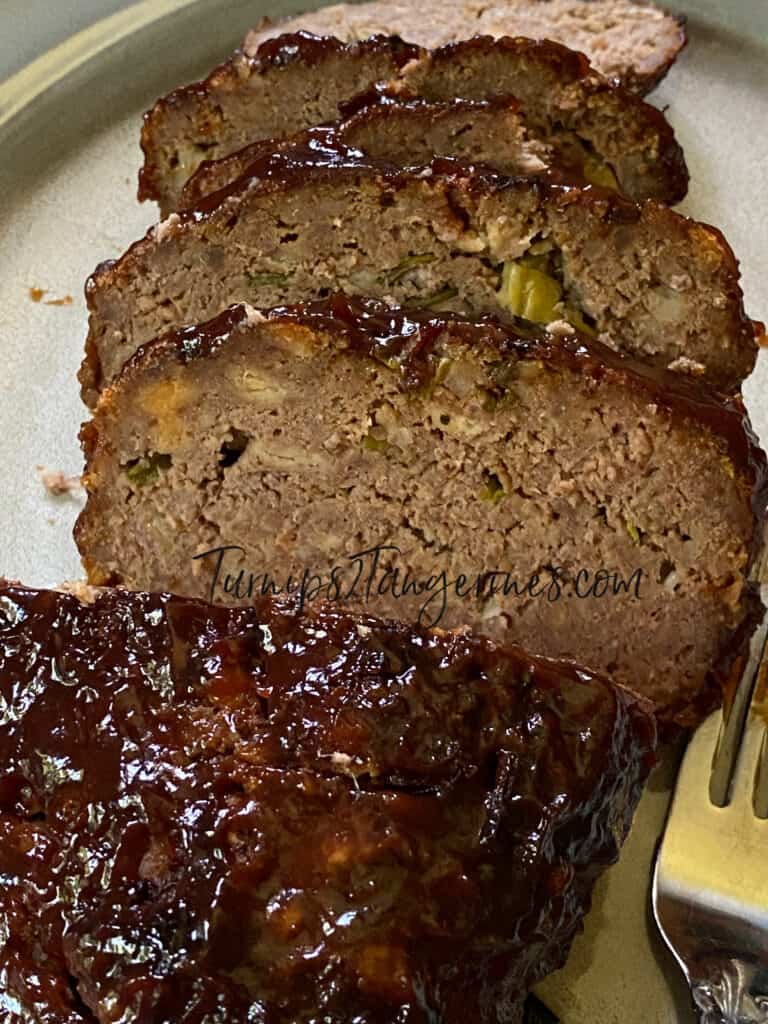 UP NEXT: Air Fryer Corn on the Cob
LOOKING FOR MORE AIR FRYER RECIPES?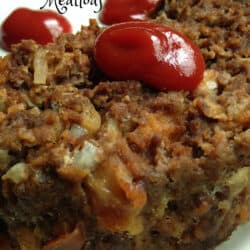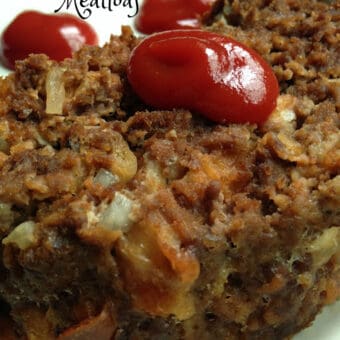 Old Fashioned Meatloaf
An old favorite made in the Air Fryer!
Ingredients
1 1/2

pounds

ground beef

1/2

pound

ground pork

1/2

pound

bulk mild sausage

1

envelope

meatloaf seasoning, optional

1/4

teaspoon

each salt and pepper

1

small

onion, diced

1

egg, lightly beaten

1/3

cup

ketchup

4

slices

soft bread, cubed

1

tablespoon

Worcestershire sauce

15

crackers, crushed

barbecue sauce
Instructions
In a large bowl, mix all ingredients together.

Form meat mixture into a large loaf shape.

Divide loaf into 2 or 4 servings. Form into mini loaves.

Place mini meatloaves in air fryer (my air fryer only holds 2 at a time)

Air fry at 370 for 20 minutes. Turn meatloaves over and air fry an additional 10 minutes. Spread a small amount of barbecue sauce on top of meatloaves. Air fryer an additional 2-3 minutes.

*Cooking times will vary depending on the type of air fryer, type of meat used and personal preference.