Air Fryer Asparagus with House Seasoning
We may earn money or products from the companies mentioned in this post.
Air Fryer Asparagus with House Seasoning
The air fryer is the perfect vehicle for making vegetables. From artichokes to zucchini, the air fryer is a vegetables best friend. When I was growing up, canned vegetables were the norm. I think back in the 'stone age' when 16 oz. cans went for something like 10 cans for $1.00. Our meals consisted of canned vegetables, (wax beans, peas, mixed vegetables) that my mom Aggie boiled the hell out of. We looked forward to summer when we would have corn on the cob for supper. Now that my friends, was a real treat! Tonight treat your family to Air Fryer Asparagus with House Seasoning.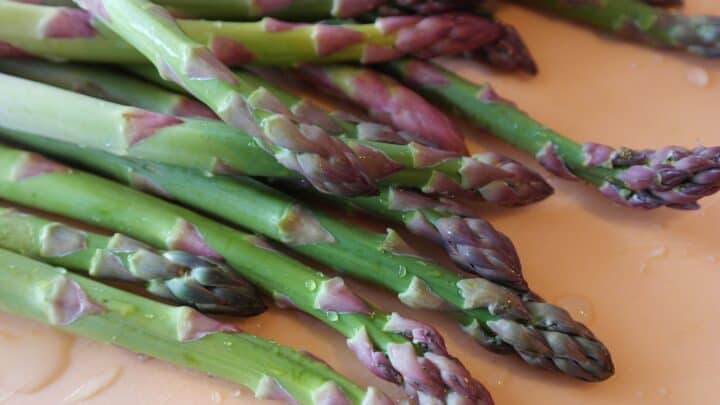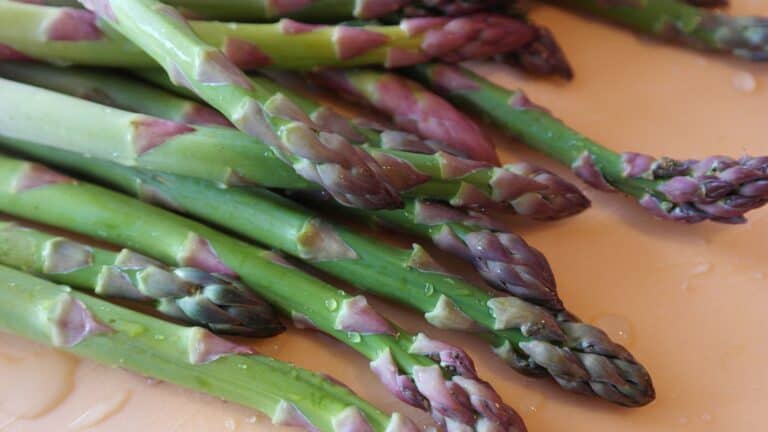 Corn-on-the-Cob
When I was growing up in the 60's, it wasn't unusual for Aggie to serve only corn-on-the-cob for supper. Some of you might think, huh? While some of you might be able to relate to that. In the 60's when families were large and money was tight,  mom's did what they had to do to feed their family. Aggie would bring platters of steaming corn to the dinning room table, and place the platter next to the ever present plate of white bread. On each of our dinner plates sat a stick of butter. We could roll our ears of corn in that stick of butter to our hearts content! For some reason I don't remember the salt being present on the table, but with a table full of kids at various ages, I imagine that would be quite messy.
House Seasoning (Paula Deen)
We have been using Paula Deen's House Seasoning for as long as I can remember. I remember when Paula Deen did a few shows with Robin Leach (host of Lifestyles of the Rich and Famous) before she herself became rich and famous. When Paula Deen burst on the Food Network channel many years ago, in her shows she always mentioned a 'house seasoning.' I think in her first cookbook she gave the recipe for her house seasoning which I have been making and using ever since. Here's the recipe: 1 cup salt, 1/4 cup black pepper, (I used white pepper for this batch) and 1/4 cup garlic powder. Now how easy is that!?!
Asparagus Information
This universally popular vegetable is one of the lily family. The best season for fresh asparagus lasts from February through June. Although it's available year-round in some regions. The earliest, most tender stalks are a beautiful apple green with purple-tinged tips. Europeans prefer white asparagus, notably the famous French asparagus of Argenteuil, which is grown underground to prevent it from becoming green. White spears are usually thick and are smoother than the green variety. There's also a purple variety called Viola.
More Air Fryer Recipes: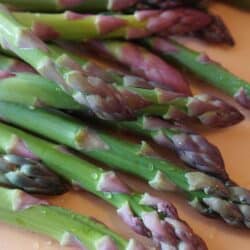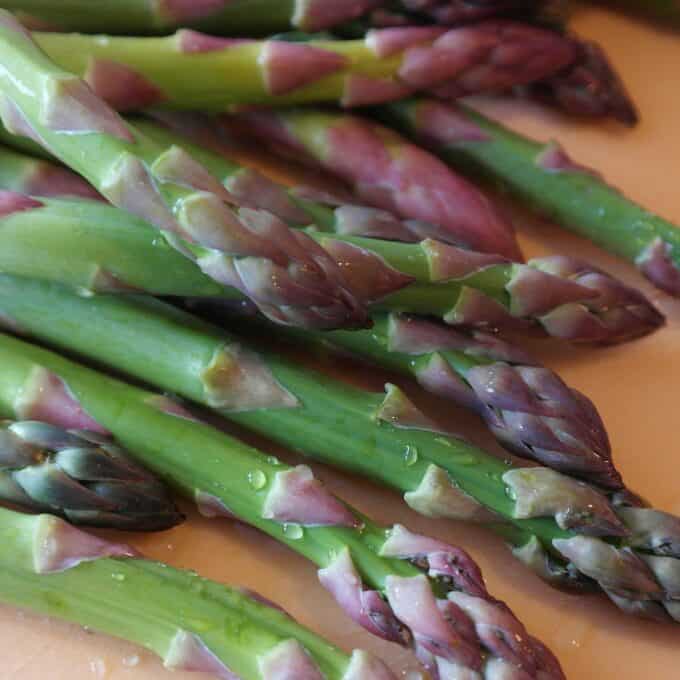 Air Fryer Asparagus with House Seasoning
The perfect way to make asparagus! In under 10 minutes you'll have a delicious side dish.
Ingredients
1

pound

fresh asparagus

2

tablespoons

olive oil

1/2

teaspoon

house seasoning

2-4

tablespoons

freshly grated Parmesan cheese

House

Seasoning

Paula Deen Recipe

1

cup

salt

1/4

cup

ground black pepper

1/4

cup

garlic powder
Instructions
In a small bowl mix together salt, pepper and garlic powder. Set aside.

Wash and trim the asparagus ends. Place in a shallow dish. Drizzle with olive oil and seasoning with house seasoning.

Air fry seasoned asparagus for 6 minutes at 370° After 6 minutes check asparagus. Air fry an additional 1-2 minutes if needed. Serve with freshly grated Parmesan cheese.