A Dozen Reasons to Invite the Family Over
We may earn money or products from the companies mentioned in this post.
A Dozen Reasons to Invite the Family Over For Dinner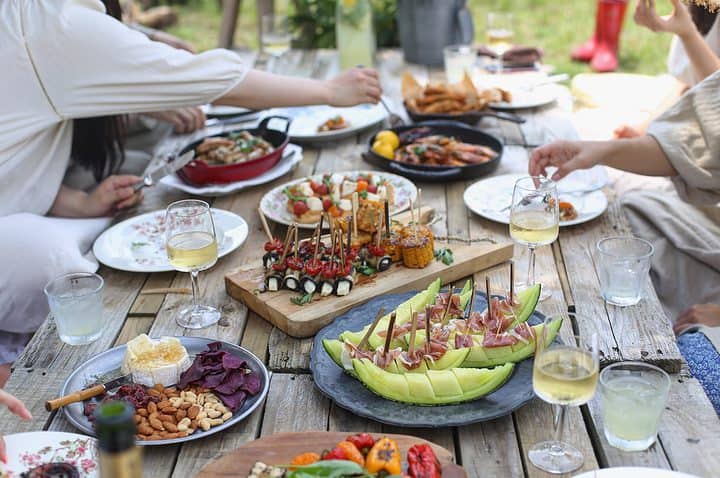 Gathering the family for dinner is a timeless tradition that has become increasingly popular in recent years. Inviting your loved ones to share a meal together can be an incredibly meaningful way to strengthen relationships and take time to enjoy each other's company. For these reasons and more, here are a dozen reasons why you should invite your family over for dinner.
Spend Quality Time Together
The hectic pace of life can often keep us from spending enough quality time together as a family, but gathering around the dinner table is the perfect opportunity to catch up with one another and connect on a deeper level. Sharing stories, reliving memories, or simply discussing life's challenges allows everyone at the table to feel heard and appreciated.
Learn About Each Other's Lives
Having meaningful conversations over dinner allows you to learn more about the lives of your family members and stay up-to-date with their activities and interests. This can be especially important for families who live in different areas or have busy lifestyles that make it hard to keep in touch.
Improve Communication Skills
Dinner time also provides a great atmosphere for practicing communication skills, such as active listening, public speaking, and problem-solving. Participating in conversations around the table encourages everyone to practice expressing their ideas clearly and respectfully, which helps to improve overall communication and build stronger relationships between family members.
Bond Over Food
Food is always a great way to bring people together, and it makes dinner time even more special when everyone shares a dish that they have prepared. Taking the time to cook something for the family is a great way to show them how much you care, while also strengthening the bond over a shared love of food.
Build Positive Memories
Having dinner with your family can be an amazing opportunity to create positive memories that will last a lifetime. Whether you choose to host dinner at home or go out for a meal in town, creating lasting memories together as a family can help keep everyone connected in-between visits.
Introduce New Recipes
Family dinners are also an excellent opportunity for introducing new recipes into your routine. When everyone comes together around the table, it's the perfect time to try out new dishes and experiment with different flavors.
Sharpen Culinary Skills
Not only can family dinners be a great way to introduce new recipes, but they also provide an excellent environment for honing your cooking skills. Even if you're not a master chef yet, having people over for dinner is a great chance to practice making your favorite dishes like porchetta, and learn some tips from others who may have more experience in the kitchen.
Show Your Appreciation
Cooking for your family is one of the best ways to show how much you appreciate them and celebrate the special bond that you share. Inviting everyone over for dinner will let them know that you are thinking of them and that you value their presence in your life.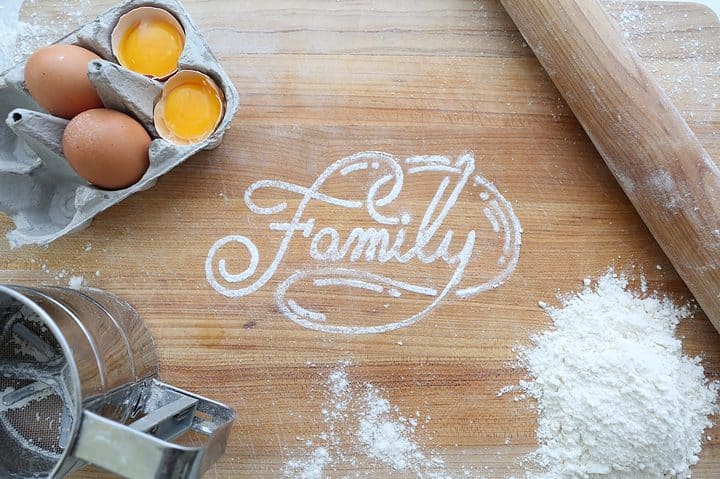 Share Special Occasions
Sharing a meal together is also the perfect way to mark special occasions, such as birthdays, holidays, or even success stories. Gathering around the table and spending time with one another will make these moments even more memorable and enjoyable.
Create Fun Traditions
Having family dinners can be an opportunity to create fun traditions that you can look forward to every week or month. Having a specific night dedicated to your family can help keep everyone connected on a regular basis and give everyone something to look forward to in their busy lives.
Set An Example
Inviting the family over for dinner is also a great way to set an example for other members of the household. Whether you have young children or teenagers, having dinner together as a family can be a great way to show them how important it is to spend time with each other.
Have Something To Look Forward To
Finally, having family dinners is a great way to have something exciting to look forward to on a regular basis. Getting everyone together around the table can give you something fun and meaningful that you can plan for each week or month.
The Bottom Line
Having dinner with your family can be an incredibly rewarding experience and there are so many reasons why it's beneficial for everyone involved. From improving communication skills to setting an example for younger members of the household, inviting the family over for dinner is a great way to strengthen relationships while also making lasting memories along the way. So don't forget to invite your loved ones over for dinner every now and then – they will thank you for it!