80's Poolside Bean Dip
We may earn money or products from the companies mentioned in this post.
80's Poolside Bean Dip
Today, I am going to share a delicious recipe for 80's Poolside Bean Dip. Back in the 1980's, my sister Joan had an in-ground swimming pool in her backyard. Neither one of us worked summers, so we spent many hot summer afternoons swimming. Our kids learned how to swim in her pool during those summers spent swimming. Summers were filled with fun and relaxation. What a wonderful way to enjoy our summer vacations.
Dips and Peanut Butter Sandwiches
My sister made a delicious Caramel Apple Dip that kids and adults loved. She served the dip with green apple slices but caramel apple dip was good and just about anything. Including your finger! The dip was made with cream cheese, marshmallow fluff and butterscotch ice cream topping. Lunch consisted of sandwiches, potato chips and caramel apple dip. Why does everything taste better when your outside, sitting at a picnic table?!?
Adults
On the week-ends, my sister and her then hubby would have friends and family over for a pool party. The parties would be for adults only. Adult beverages would be served and what goes with bottles of ice cold beer? Bean Dip, of course! One night, Joan's friend Audrey brought a slow cooker full of this bean dip. Talk about good! The bean dip was a huge hit and "In the 80's, Poolside Bean Dip" was born.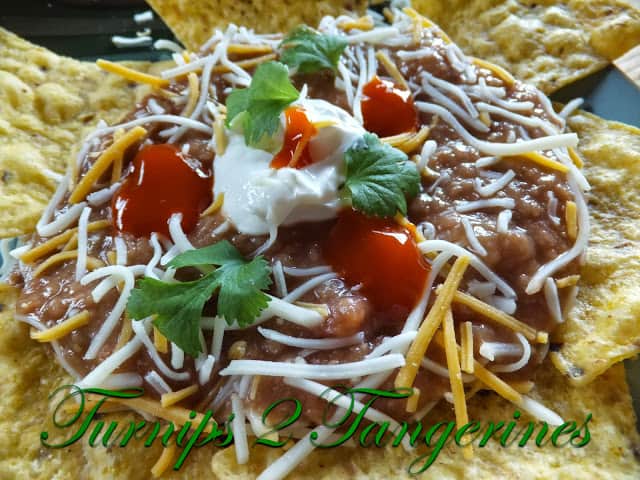 Try this Classic Again
Another favorite dip of ours is the classic, 
Knorr Spinach Dip.
  Knorr spinach dip has been around for many years and with good reason. It's super delicious and everyone loves it. When was the last time you made Knorr spinach dip? I thought so, tisk tisk, that long ago huh? Don't you think it's about time you made a batch? Bring a bowl to your next party or gathering and watch how quickly it disappears!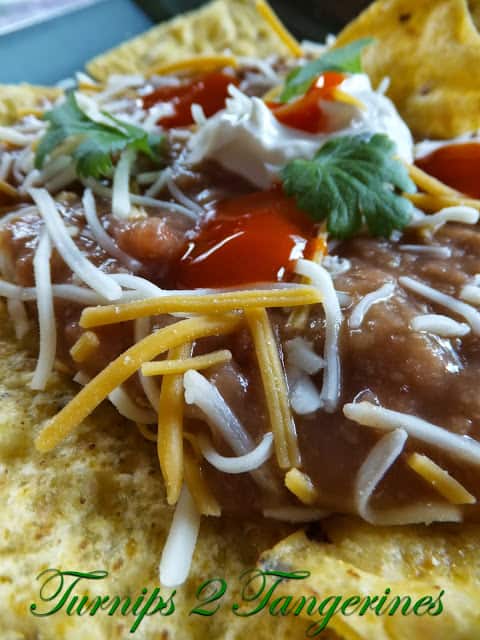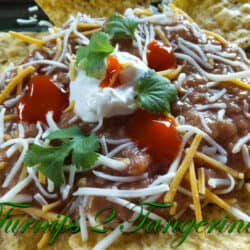 Bean Dip
In the 80's Poolside Dip is super delicious. It has been a favorite in my family since the 80's.
Ingredients
2

16 oz cans

refried beans

1

16 oz jar

picante' sauce (hot or mild)

1

16 ounce package

shredded extra sharp cheddar cheese

2

pounds

ground beef, cooked and drained

1

medium

onion, chopped

1

14 oz can

pitted black olives, sliced

2

tomatoes, seeded and chopped

1

4 oz can

chopped green chilies
Instructions
Place all ingredients in crock pot.

Cook on low 4-6 hours.
Notes
For this recipe we used Old El Paso products.
Serve this dip with your favorite tortilla chips, sour cream, taco sauce, shredded cheese, cilantro and a very BIG spoon!
For this recipe we used Ortega