5 Beginner Meal Prepping Tips
We may earn money or products from the companies mentioned in this post.
5 Beginner Meal Prepping Tips

Chances are, you've heard the words "meal prepping" more times than you can count. In the past decade, this has been one of the go-to's for creating a sustainable healthy diet. Whether it's for yourself or the whole family, meal prepping has been praised repeatedly for being a great way to watch what you eat and save money, all while avoiding the waste of food and time. So if you're a complete beginner of the whole meal prepping world then these are some wonderful tips that will help you make meal prepping all the easier to try out. Read this article for 5 Beginner Meal Prepping Tips.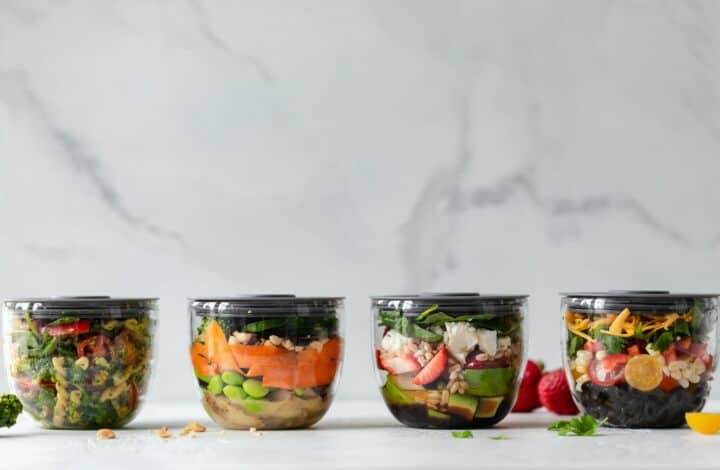 Get organized
One of the key components of meal planning is getting organized. This can include planning out one specific time of each week to plan your meals. For the average person, it's usually on a Sunday that this happens. You'll also want to make sure that you have all the ingredients in mind for whatever it is that you're planning on making. Plus it's strongly recommended to have enough food storage containers for your food as well.
Invest in quality storage containers
As mentioned above, food prep and organization go hand in hand. You're going to need to have some high-quality food storage containers. You'll want to consider whether they're microwaveable safe and freezer-friendly, or whether can be put into a dishwasher or not.
Have a well-stocked pantry
If you're into buying in bulk then this tip is for you. You'll need to have some pantry staples if you're hoping to have a good meal prepping experience. So what are some pantry essentials? This can include:
Whole grains

Legumes

Oils

Baking essentials such as flower

Nut butter

Low sodium canned good
Having the essentials in your pantry is going to drastically ease the burden on grocery shopping and what to cook for the week.
Plan out your meals every week
While this can be time-consuming, this is one of the best parts of meal prepping. Meal prepping is the best way to save time and money. If you're scrounging to cook on weekdays then meal prepping is for you. If you're someone who thinks there's nothing to eat only because they need to cook then this is for you. So try to plan out all of your meals for the week. If you have a family to feed, keep them in mind as well. Looking into easy recipes that don't require too many ingredients. Something such as 5 ingredient besan ladoo could be the best option for you as one of your dishes for meal prep.
Consistently make time
Consistency is key to having the best meal prepping strategy. This means that you push yourself to make a priority for yourself. Having a consistent meal planning routine will make your lifestyle routine all the easier to do. For some people, this could be every Saturday or Sunday planning out all of their meals. For others, it could be just putting in 10 to 15 minutes the day prior. So just see what works best for your schedule.
Looking for more featured articles to read?