We may earn money or products from the companies mentioned in this post.
Pork Recipe Round-Up and Etsy Shop
Today we're going to share with you eight previously posted "pork" recipes. Pork Recipe Round-Up  features a different cut of pork in each recipe. Ground pork is turned into delicious egg rolls, pork bratwurst is made into a cheesy cauliflower soup, pork roast and farm fresh vegetables are baked in the oven and transformed into a memorable dinner. There is so much more to pork than just bacon, even though that's not a bad thing!
Three Announcements
We have three new announcements to share with you. Our first announcement is something that we've been thinking about doing for some time now. After much thought, we've decided to become LLC. What this means basically is it will allow Turnips 2 Tangerine to become a business and will allow us to sell. This will also protect our name  'Turnips 2 Tangerines' and our brand. I will be posting updates throughout the summer to keep you posted.
What Is a LLC?
The definition of LLC means; "A limited liability company, or LLC, is a type of business structure where the owners or partners, called members, have only a limited liability for the debts and liabilities of the company. An LLC is generally formed by filing a document, called the Articles of Organization, with your state's tax office or Secretary of State. Limited liability companies are popular because they can offer tax advantages, and a high degree of ownership and management flexibility." (Legal Zoom)
Etsy Shop
Turnips 2 Tangerines LLC becoming a business leads to our next announcement. Another thing I have always wanted to do is open an Etsy shop. I will be posting updates on our progress in this new endeavor too. What I can tell you is it will be a seasonal shop. It will be open 4 to 6 months out of the year from the middle of October through the middle of April. The shop will be opening around October 20th, hopefully. I have decided on a name and logo/brand design also.
Fudge Shop
I have decided to start selling Fudge!!  We will start out by selling 5 different 'flavors' of fudge and depending on how things progress, we'll add "new' flavors accordingly. The fudge will be made to order and sold in one pound packages. We will ship anywhere in the US and possibly Canada. That's all I have for you right now but I'll keep you updated on the progress of this new endeavor.
Something Special from Wisconsin
In my last post I mentioned that we were waiting to hear if we were accepted into the "Something Special from Wisconsin program. I'm happy to announce that we have been accepted! We can now use the "Something Special from Wisconsin" logo, banners and everything else that goes along with this entitlement. This actually comes at just the right time for us because now we'll be able to use the "Something Special from Wisconsin" sticker on our fudge packages.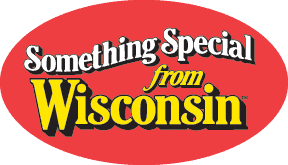 What Makes Something Special from Wisconsin Special?
"Since 1983, Something Special from Wisconsin™ has offered consumers worldwide a brand identity that represents top quality and high value. Whether program members are marketing locally, regionally, nationally or internationally, the distinctive logo brings recognition and credibility, building upon Wisconsin's reputation for providing the finest products and services available."  Excerpt from SSfW