We may earn money or products from the companies mentioned in this post.
Fiery Cajun Shrimp
Fiery Cajun Shrimp is the ideal appetizer to serve at your Super Bowl Party. Spicy, buttery and delicious. Have plenty of ice cold beer and thick slices of buttered French bread or sourdough bread to serve alongside the shrimp. The bread can be used to soak up all the delicious juices left behind in the baking dish. According to my hubby that's the best part, along with the icy cold beer to wash it down.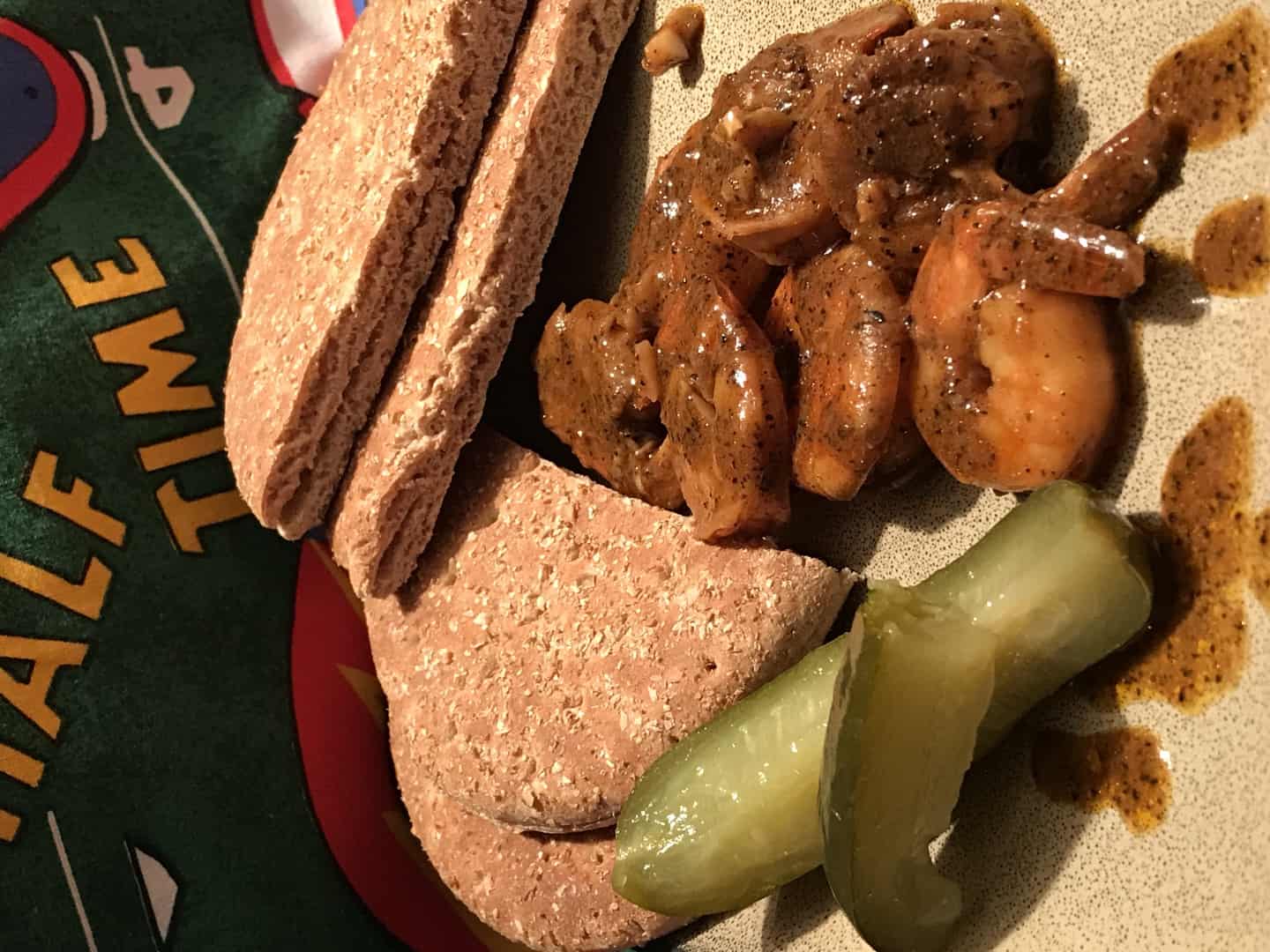 Black Pepper
When you read through the recipe you might be somewhat startled when you read "1/4 cup black pepper." You did read that right, it's not a typo. There is indeed 1/4 cup black pepper in this recipe. That's the "fiery" part! Now some of you might feel that that's way, way too much pepper, if that's the case for you, cut that amount in half. On the other hand, if you're a pepper freak like my hubby is, that amount will be sufficient. Even though if it were up to him I could easily double that amount!!! Yuk..(I'm so thankful he can't cook)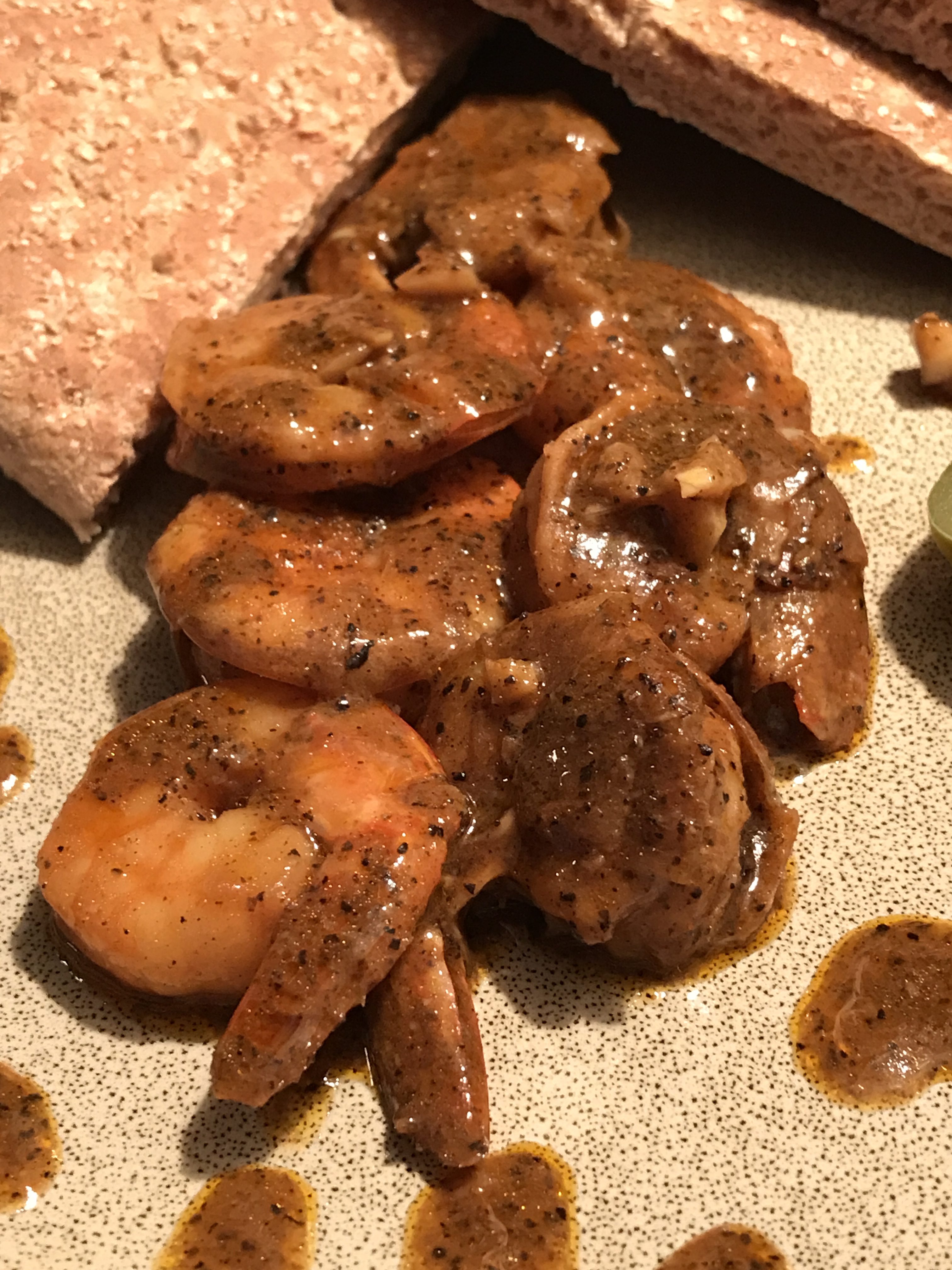 Shrimp
As far as the shrimp goes in this recipe, the freshest shrimp possible is ideal and preferably gulf shrimp. (To coincide with the Cajun theme.) The type of shrimp you use in this recipe depends greatly on where you live. If you live in the southern half of the country or live in the any of the coastal states, then your not only privileged, your in luck. You shouldn't have any problem finding fresh or "good" shrimps. As for me, that's a different story. We aren't exactly known for our shrimp here in Wisconsin, so it will be a trip to my local grocery store seafood counter.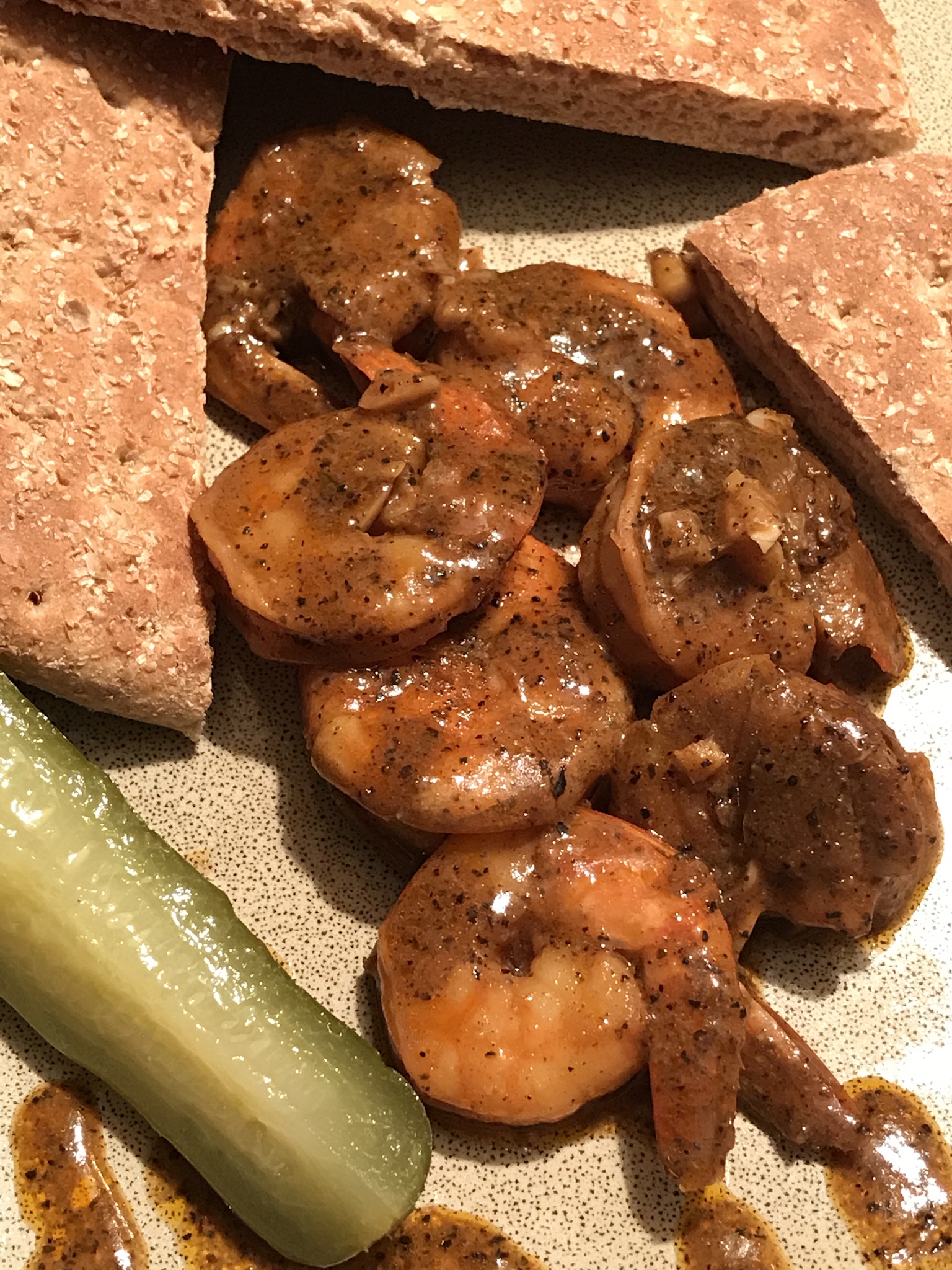 Fiery Cajun Shrimp
Serve with plenty of French bread for dipping in the spicy butter sauce.
Keyword:
butter, shrimp, Spice
Ingredients
1 1/2

cups

butter, melted

1/2

cup

Worcestershire sauce

1/4

cup

lemon juice

1/4

cup

black pepper

2

teaspoons

hot sauce

2

teaspoons

salt

2

teaspoons

Cajun seasoing

4

cloves

garlic, minced

5

lbs

unpeeled, medium-sized fresh shrimp

2

lemons, thinly sliced

French bread
Directions
Combine first 9 ingredients; pour half of mixture into a 3-quart glass baking dish. Layer shrimp and lemon slices in sauce; pour remaining sauce over shrimp and lemon.

Bake, uncovered at 400 degrees for 20 minutes or until shrimp are pink, stirring twice. Drain shrimp, and serve with shrimp and French bread.
Looking for more shrimp recipes?? Try these; Wasabi Stuffed Shrimp,  Shrimp in Spicy Garlic Sauce  and Marinated Shrimp .
Cajun Seasoning used in this recipe Tony Chachere