We may earn money or products from the companies mentioned in this post.
Food Finds-2017
I cannot believe that I have not made a Food Finds post in for-ever. In fact, this is my first and only food finds post for the year of 2017. I'll be perfectly honest with you, this whole year has flown by at lighting speed. Maybe it's me but I can't believe it's almost 2018! Where has this year gone?? I promise to get back to my once a month Food Finds in 2018.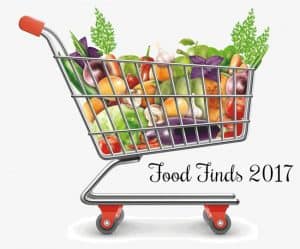 Favorite Food Finds
Today I'm going to share with you favorite food finds. TGI Fridays New Sour Cream Mashed Potatoes, Kodiak Cakes Power Bake Protein Packed Muffin Mix, Kodiak Cakes Buttermilk & Honey Frontier Flapjack and Waffle Mix, Krusteaz Shortbread Cookie Mix and Darigold Heat and Serve Hot Cocoa.
Food Finds 2017
TGI Fridays New Sour Cream Mashed Potatoes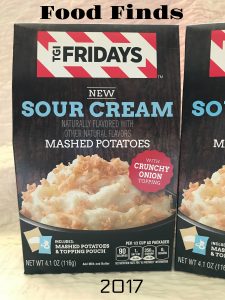 Everyone needs a little help in the kitchen now and then. So if your looking for a short-cut getting dinner ready tonight, why not take advantage of boxed potatoes? I certainly do! Now that it's just my husband and I at home, boxed mashed potatoes can be a great addition to any dinnertime meal and also great alternative to the usual rice or pasta side dish. TGI Fridays New Sour Cream Mashed Potatoes are creamy indulgent potatoes with a crunchy onion topping. They are sure to become a family favorite.
Kodiak Cakes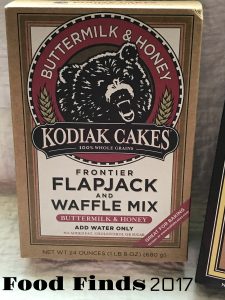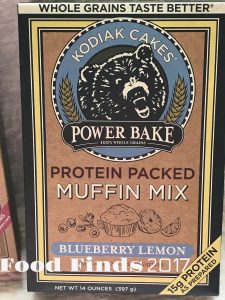 Kodiak Cakes Protein-Packed Blueberry Lemon Muffin Mix is loaded with nutrients from 100% whole grain wheat flour, whole grain oat flour, and high-quality protein that make for a delicious and healthy addition to your favorite meal, or to be enjoyed as a hearty snack. This Power Bake Muffin Mix is naturally sweetened with real blueberries and lemon juice for a sweet taste you'll love. My family surely does!
Kodiak Cakes Buttermilk & Honey Frontier Flapjack and Waffle Mix was Kodiak Cakes very first product. Launched in 1995, this mix was based on an old family recipe. (Learn more at Kodiak Cakes) With no added fat, sugar or cholesterol, you'll be amazed at how light and tasty these add-water-only flapjacks are. Made with 100% whole grains, 8 grams of high-quality protein and made with honey for a naturally sweet taste your entire family will love. Made with non-fat sweet cream buttermilk and a hint of vanilla. All you do is add water, can't get any easier than that!
Krusteaz Shortbread Cookie Mix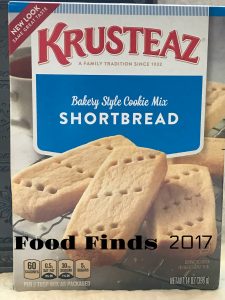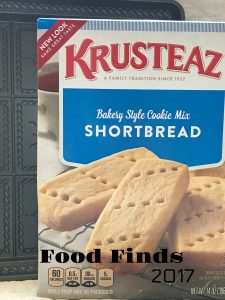 I have been using Krusteaz products for several years now and I have never been disappointed. I like to keep several boxes of Krusteaz mixes in my pantry just in case I need to bring a treat to a party or my sweet tooth rears it's ugly head. We've tried all of the Krusteaz bar mixes, several of the cornbread mixes, and cobbler mixes. We have enjoyed them all. If you have never tried Krusteaz mixes, pick up a box the next time you're at the supermarket.
Darigold Hot Cocoa
I recently saw Darigold Hot Cocoa at Walmart and I had to pick up a carton. I usually make 'homemade' style hot cocoa because I haven't found a powder mix yet that even comes close. Maybe it's because water is used instead of milk, but to me it just doesn't taste like hot cocoa, at least not the hot cocoa I grew up drinking! When I saw a carton of Darigold in the refrigerated section at Walmart, I must say I was curious.
Darigold carries many products that include milk, egg nog, hot cocoa, butter, sour cream, yogurt and cheese. To view all Darigold products and to find out more about this farmer owned dairy, follow the link Darigold I was pleasantly pleased when I tried this hot cocoa. Delicious, creamy, chocolaty, with a home-made taste. No more watery hot cocoa for me! Darigold Hot Cocoa is rich and delicious, just like I remember.