Hello Everyone! Welcome to Turnips 2 Tangerines. My name is Lynn Huntley and I have been blogging at Turnips 2 Tangerines for over 5 years. After much thought we have made the decision to make the move from Blogger to WordPress.
Turnips 2 Tangerines has Fast, Easy and Affordable recipes, along with Helpful Kitchen Tips, recipes from "Around the World" and "Football Friday'.
If you are looking for "Sourdough" recipes, this is the place for you!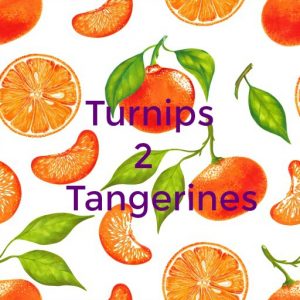 Our migration went smoothly with the help from Joy @ Five J's Design. We hope that all of our loyal fans and friends find us here…..and we hope to make and find many new friends here at WordPress.
We are going to take the next couple of weeks to learn the new system, plug-ins, dashboard, appearance, SEO and so on. You will find many recipes under the "Recipes" tab and hopefully we will be posting new recipes very soon. I really appreciate you taking the time to stop by the "NEW" Turnips 2 Tangerines and I hope you continue to stop back often while we are going through this transition period. Here is a sneak peak at one of our upcoming "Football Friday Game Day Recipes" Captain Crunch Touchdown Marshmallow Treats.