Fun Sandwiches to Make with Kids
Over the holidays with all the adult themed fancy appetizers and drinks we forget to make something special for our kids to eat. I don't know about your kids but mine didn't want anything to do with pickled herring, shrimp cocktail dip, Reuben dip or lil' smokies in a spicy sauce. They would fill up on potato chips and dip, cheese and crackers and way too much chocolate candy.
This year why not make your kids and Grandkids a tray of sandwiches. This is a fun way to make and to serve cheese and meat sandwiches for the holidays. Your kids will enjoy helping you cut out the fun shapes and they'll enjoy eating them too. Kids always enjoy eating what they make!
Cookie Cutters
The size of the cookie cutters you use will depend on the size of your slices of cheese and luncheon meat. (use your favorite kind of cheese and luncheon meat) You can purchase pre-sliced packages of cheese and luncheon meat, have your favorite deli slice your favorite cheese and lunch meat for you or purchase cheese and lunch meat in bulk and slice them yourself at home. No matter how you slice it…(pun intended)…this is a fun and easy way to serve your kids sandwiches anytime of the year!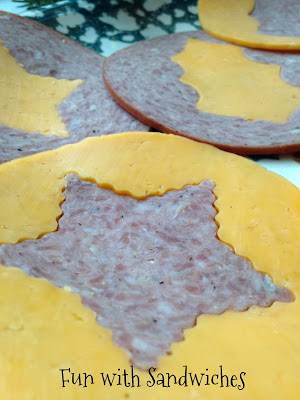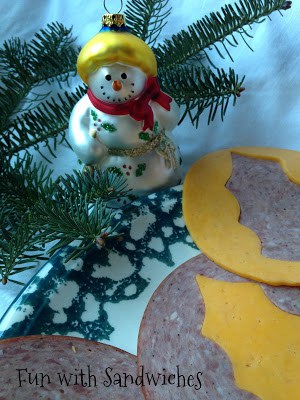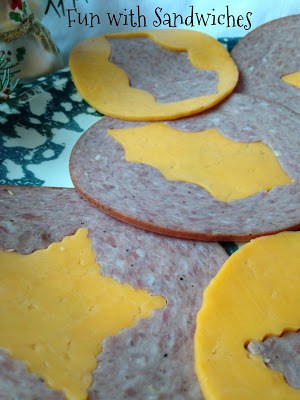 Fun to Make Sandwiches
Ingredients
6 to 8 slices




colby cheese or cheese of your choice

6 to 8 slices




summer sausage or luncheon meat of your choice

2 to 4 tablespoons




mayonnaise, butter or mustard

sliced bread




white or whole wheat
Cooking Directions
With cookie cutters, cut out shapes from cheese and lunch meat.
Replace coordinating shapes from cheese with lunch meat and lunch meat with cheese until all shapes are filled. Make sandwiches using sliced bread, spread bread with mayonnaise, butter and/or mustard, lunch meat with cheese cut outs and cheese with lunch meat cut outs. Cut sandwiches in half and serve.