We may earn money or products from the companies mentioned in this post.
Braised Red Cabbage
Braised Red (Purple) Cabbage, has that classic sweet-sour flavor that is a German favorite. Make something different for the holidays this year and serve this side dish for your Thanksgiving Dinner. This dish is supper delicious. Topping your braised cabbage with crispy bacon adds just the right amount of  smoky, salty flavor. The fall is the best time to make Braised Red Cabbage when you can pick up fresh 'head' at your local farm market.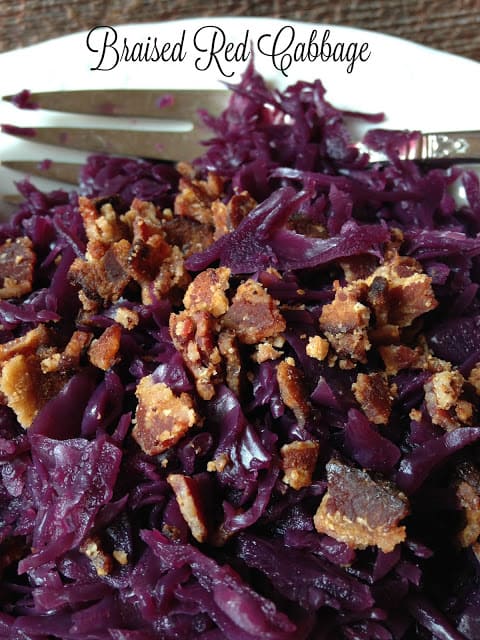 Family Traditions
This is a very old German recipe. It was passed down to my father-in-law, from his mother and his mom's mom. For this reason, my mother-in-law made braised red cabbage, each and every year for Thanksgiving dinner. After all, isn't that what Thanksgiving is all about? Giving thanks for all we are thankful for and preparing favorite family recipes. Recipes that have been passed down from one generation to the next.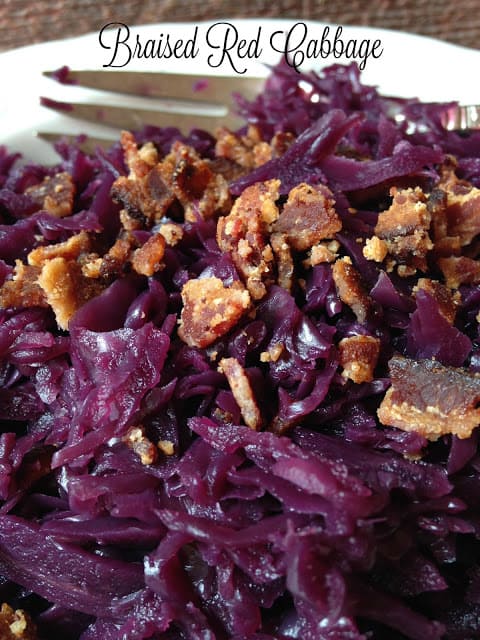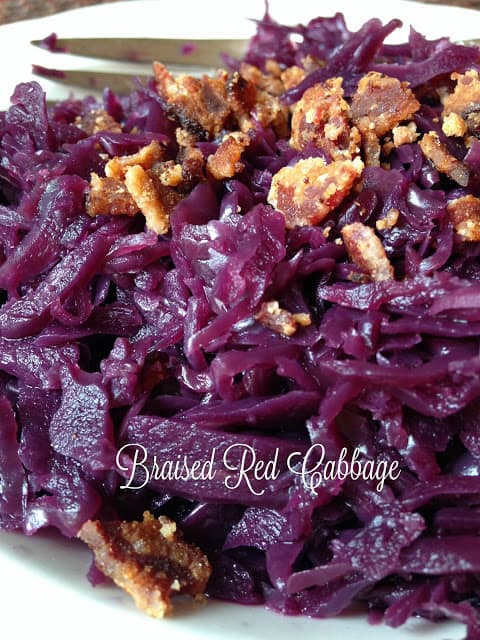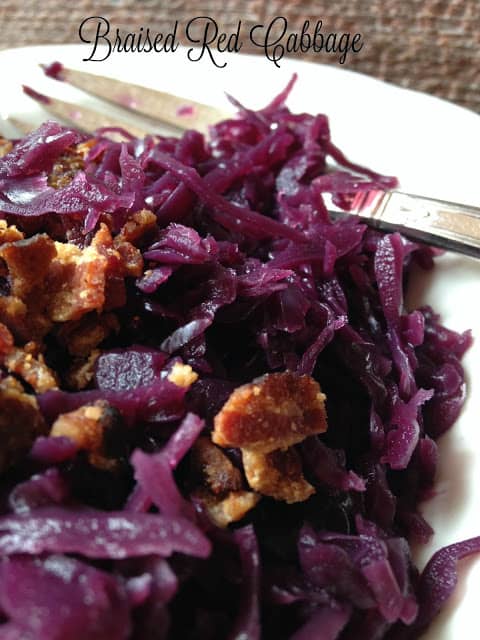 Braised Red (Purple) Cabbage
Ingredients
1

medium

onion, chopped

1/4

cup

butter

1

medium

head red cabbage, shredded

2

medium

tart apples, peeled and chopped

1

cup

apple cider or apple juice

1/4

cup

brown sugar

2

tablespoons

cider vinegar

1/2

teaspoon

salt

1/4

teaspoon

pepper

2

strips

bacon, cooked and crumbled
Directions
In a large skillet, saute onion in butter until golden and tender. Add the cabbage, apples, cider, sugar, vinegar, salt and pepper. Bring to a boil. Reduce heat; cover and simmer for 1 hour or until cabbage and apples are tender and the liquid is reduced. Sprinkle with bacon.