State Plate with Host Taylor Hicks
Looking for something to do Friday Nights? Look no further….State Plate with Taylor Hicks, airs on Friday Nights at 9 pm ET.  Series Premiere of State Plate, An INSP Original Series with Host Taylor Hicks. State Plate Premieres Friday, October 21st at 9 pm ET.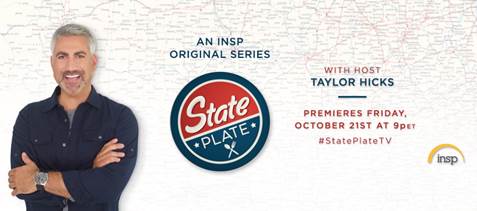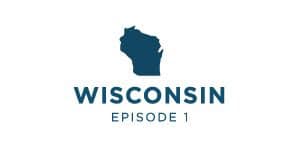 State Plate
State Plate is a heaping helping of Americas' most beloved cuisine, rich in history, folklore and flavor. Each state has it's favorite foods. Foods that are synonymous with that state. Platinum Selling Artist and American Idol® Winner Taylor Hicks will Taste His Way Across America. State Plate creates mini biographies, or "foodographies" on each state food. Taylor Hicks will visit farms, ranches, markets and festivals. He will be uncovering the stories and legends behind each state's unique food traditions. The people he meets take pride in their states' food. Taylor Hicks piles his plate high with delicious delights, tasting some of the states' most symbolic and popular foods.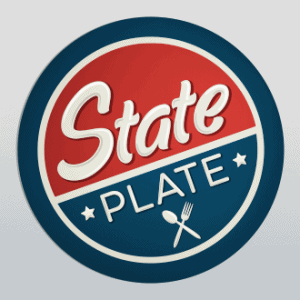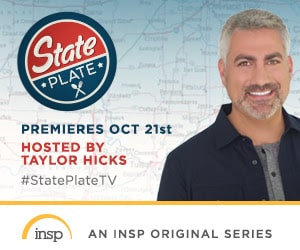 Wisconsin
I was so pleased when I was contacted and asked if I would be interested in writing a post introducing Taylor Hicks and State Plate to our readers. I have always been a huge fan of Food/Travel shows finding them fun, interesting and informative. Some of my favorite shows have been Food/Travel shows. State Plate will definitely be added to that list and Taylor Hicks is a natural! I think he has found a "new" calling in life. Taylor is everything you'd want in a host…Charming, adventurous, fun and humorous, along with an obvious love of food. I hope Taylor Hicks enjoyed his time here in Wisconsin and I'm sure that the people of Wisconsin gave Taylor a Warm, Wisconsin Welcome.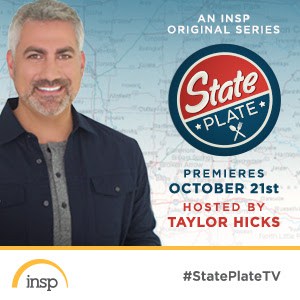 The first state Taylor will be visiting and tasting his way through is my home state of Wisconsin. Taylor will be tasting: Squeaky Cheese Curds from: Saxon Creamery Delicious and intensely flavorful cheese,  Schwai's Meat and Sausage Wonderful authentic hickory and hardwood natural flavor, The Worlds Largest Producer of Sauerkraut from: GLK Foods A Family-Owed Company with a 100 Year Tradition,  A Bowl of Chicken Booyah from: Hannon's Booyah Learn How Wisconsin's Chicken Booyah Was Born. Booyah is the Belgium pronunciation for soup. An Award Winning Danish Kringle from: O & H Danish Bakery. We love a flaky kringle, here at Turnips 2 Tangerines.
Next Week: Illinois
State Plate TV Schedule:
1. Wisconsin
2. Illinois
3. Arizona
4. Maine
5. Florida
6. Texas
7. Louisiana
8 Massachusetts
9. Georgia

All New Shows will air on Friday Evenings at 9 pm ET on INSP- a family-friendly channel. *Check local listings for upcoming states.*

Official Show Hashtag: #StatePlateTV
Official Show Website: www.StatePlateTV.com
Taylor Hicks Social Media
Facebook: www.facebook.com/TaylorRHicks
Instagram: www.instagram.com/taylorhicksofficial
Twitter: www.twitter.com/TaylorHicks
Living La Folle Vita – How To Throw The Perfect Italian Party