Mojo Rabbit
For this recipe, we used a wonderful marinade from Badia. Mojo marinade is made with orange and grapefruit juice, vinegar, garlic, onion and spices.
"For over 30 years, Badia Spices has brought to market the best ingredients from all corners of the world, making is a favorite among every type of cook, from newbies to foodies. Rich in flavor, aroma and color, our products are as appealing in taste as they are in value. Each is perfectly packaged to seal in the pure flavor and freshness of the ingredient, enhancing any meal whether a classic mainstay or culinary novelty."
For a complete selection of Badia products and a great section of recipes using their products, visit Badia Spices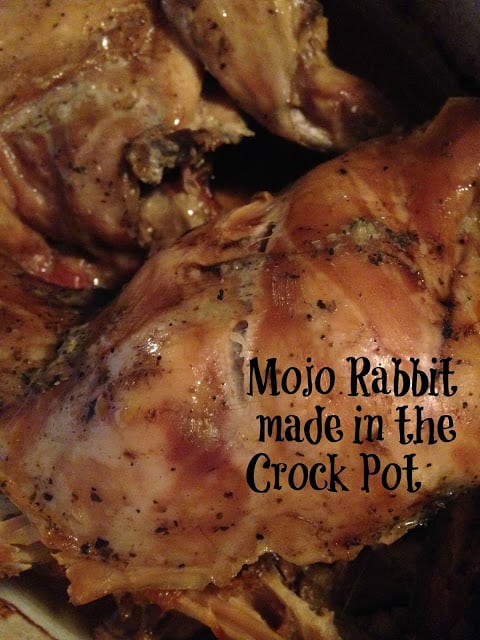 Marinate
My hubby is a huge fan of rabbit. He has a friend that supplies him with as much rabbit that he could possibility eat. I have made rabbit several time and have found the best way to prepare rabbit is to first marinate the rabbit overnight in the refrigerator and then cook the rabbit on low in a slow cooker for 6 hours or until rabbit is done. The rabbit turns out tender and juicy every time. Any marinade seems to work great with rabbit too.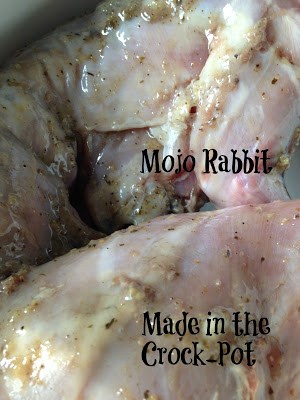 Ingredients
1 (2 1/2 to 3) pound




rabbit

1 (10 oz) bottle


mojo marinade (Badia Spices)
Cooking Directions
Place rabbit in a large, resealable baggie.
Pour in the bottle of mojo marinade and seal baggie.
Place baggie in a large bowl as a precaution, to catch any drips if the baggie should happen to get punctured. Place bowl in the refrigerator overnight or up to 24 hours. The longer the rabbit marinades the more tender it will become.
Discard marinade and place rabbit in a 5 to 6 quart crock-pot. Turn crock-pot to low and cook for 6 to 8 hours. Remove from crock-pot and serve.
Make Your Own Bear Naked Granola