Make Your Own Custom Bear Naked Granola
Bear Naked Custom is where you can blend your own Bear Naked Granola with or without the help of IBM's Chef Watson and have it delivered to your door with free shipping! How fantastic is that! Bear Naked Custom offers a wide range of ingredients from the traditional: strawberries, raspberries, dark chocolate, and coconut to the non-traditional ingredients such as: jalapeno, lavender, and green tea matcha powder. Everything is Non-GMO Project Verified.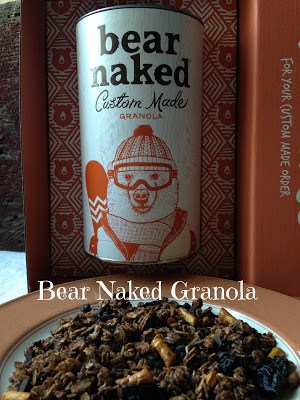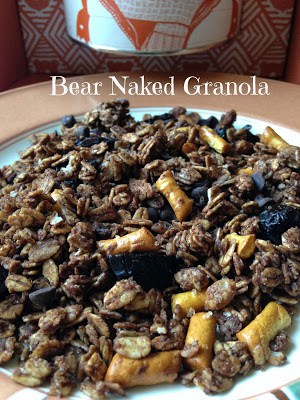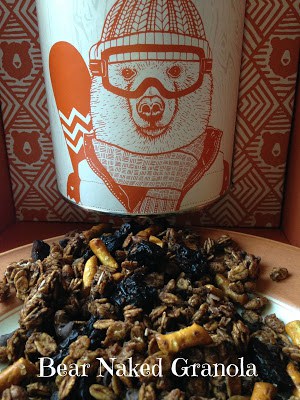 Try Blend Builder
I was offered a chance to try Blend Builder and to create my own unique blend of Bear Naked Granola. For my review I was awarded with my very own custom made blend with a custom named granola. I have been a huge fan of Bear Naked Granola for a long time, so I couldn't wait to get blending. Making your own Custom Bear Naked Granola using the Blend Builder was really easy and a lot of fun. Plus, your custom granola comes in a really cool canister and box. Bear Naked Custom Granola would be the perfect gift for that hard-to-shop-for person on your Christmas list.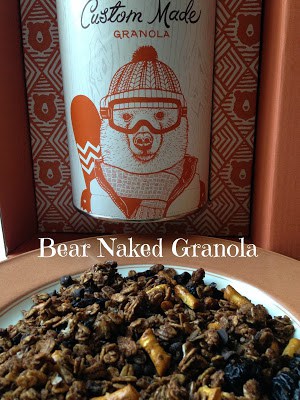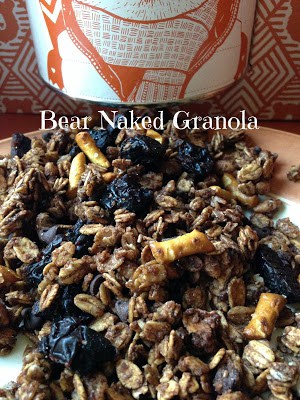 It's as easy as 1, 2, 3.
Creating your own Custom Made Bear Naked Granola is as easy as 1, 2, 3. Follow these three easy steps and you'll be making and eating your own custom made granola in no time.
1. Pick Your Granola~
Choose from one of our three delicious granola options.
2. Gather Your Ingredients~
IBM Chef Watson can help you pair your granola with the right ingredients to match your taste.
Or you can choose your won combination.
3. Add Your Paw Print~
Customize your canister, and your creation will be shipped to your door (for free).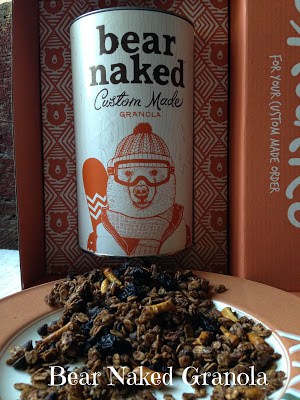 Beary Cherry
I called my custom made bear naked granola, Berry Cherry. I combined all of my favorites: chocolate granola, mini chocolate chips, dried cherries and
mini pretzels. It was delicious! (I ate the whole bag in one day) To create your own Bear Naked granola, with over 50 different ingredients to pick from, go to Bear Naked Custom Granola to create the perfect tasting granola. So start blending, they have everything you need, go wild!