We may earn money or products from the companies mentioned in this post.
Round Cheese Bread
A few days ago, I was paging through one of my many, many cookbooks. On this particular day I was looking through the cookbook, Fast Fixes with Mixes by Taste of Home  I was amazed at how many of the recipes called for using Bisquick, over 45. (I counted) This immediately got me thinking. "When was the last time I made anything with Bisquick?" Round Cheese Bread is made with cheese, obviously and Bisquick. Easy and Delicious.
Made With Bisquick
It turns out, I haven't made anything with Bisquick for a very long time. Thus began my quest for Bisquick recipes. As it turns out, Bisquick isn't just for making biscuits. It also makes one hell of a loaf of bread.  Round Cheese Bread is just one example. This is one of the many recipes in the cookbook: Fast Fixes with Mixes by Taste of Home. From now on I will always have a box of Bisquick in my pantry.
 o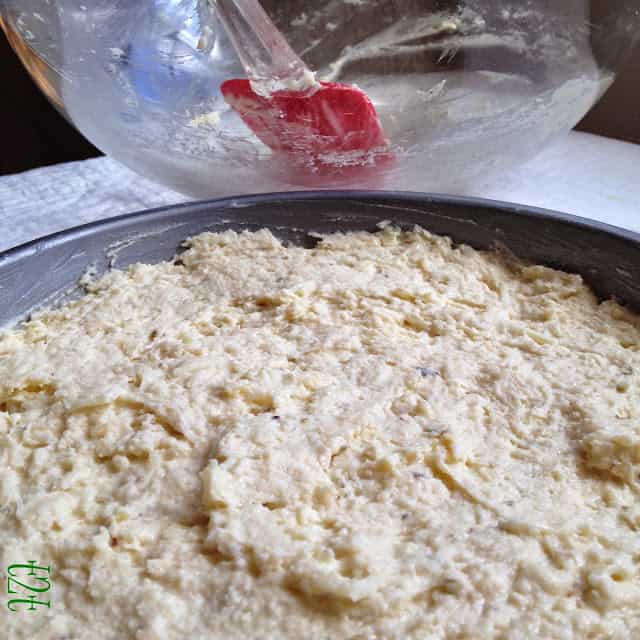 Flavored Butters
This savory bread with its Italian flair is the perfect accompaniment to any meal. Serve warm slices of this bread with: Herb Butter or Sun-dried Tomato Butter. Recipes for both butters follow. Make a batch of flavored butters and then serve this delicious bread with two of our favorite flavored butters: Herb Butter and Sun Dried Tomato Butter, well we are also very fond of Honey Butter too.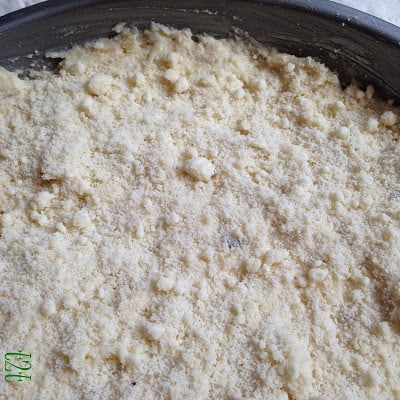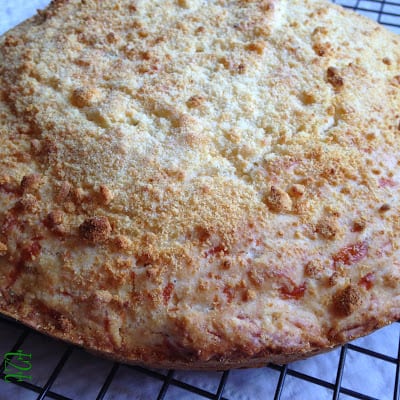 Round Cheese Bread
Ingredients
1 1/2

cups

biscuit/baking mix

1

cup

shredded mozzarella cheese

1/4

cup

grated Parmesan cheese

1/2

teaspoon

dried oregano

1

egg, beaten

2

tablespoons

butter, melted

additional Parmesan cheese
Directions
In a bowl combine the first 6 ingredients (batter will be thick).

Spoon into a greased 8-inch round baking pan.

Drizzle with butter. Sprinkle with additional Parmesan cheese.

Bake at 400 degrees for 20 to 25 minutes or

until a toothpick inserted near the center comes out clean.

Cool for 10 minutes. Cut into wedges. Serve warm with flavored butters.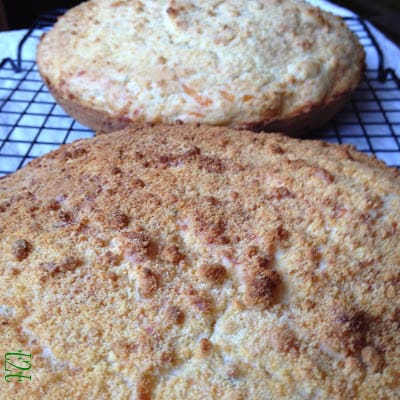 Serve Round Cheese Bread with Two Delicious Flavored Butter Recipes
Herb Butter and Sun Dried Tomato Butter
Delicious served on any thing!
Keyword:
butter, flavored butter
Ingredients
1/2

cup

butter, softened

1

clove

garlic, minced

2

tablespoons

minced fresh parsley or 2 teaspoons dried parsley flakes

1

teaspoon

dried basil

Sun Dried Tomato Butter

1

cup

butter, softened

1

tablespoon

finely chopped green onion

1

teaspoon

finely minced garlic

2

tablespoons

finely chopped sun dried tomatoes in oil
Directions
Herb Butter

In a small mixing bowl, combine all ingredients.

Beat until smooth.

Sun Dried Tomato Butter

Melt 1 tablespoon butter in a small skillet, stir in onion and garlic.

Cook over medium heat, stirring constantly until onion is softened.

Remove from heat, cool 5 minutes.

Beat remaining butter in a small bowl at medium speed until creamy, reduce speed to low.

Add onion, garlic and sun-dried tomatoes. Beat until well mixed.

Cover and refrigerate at least 1 hour.