On the Menu Today~
SPAMwiches or SPAM Dip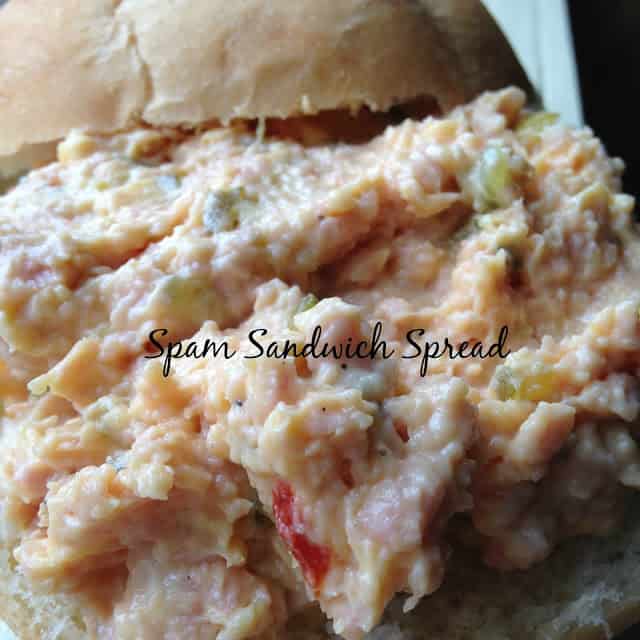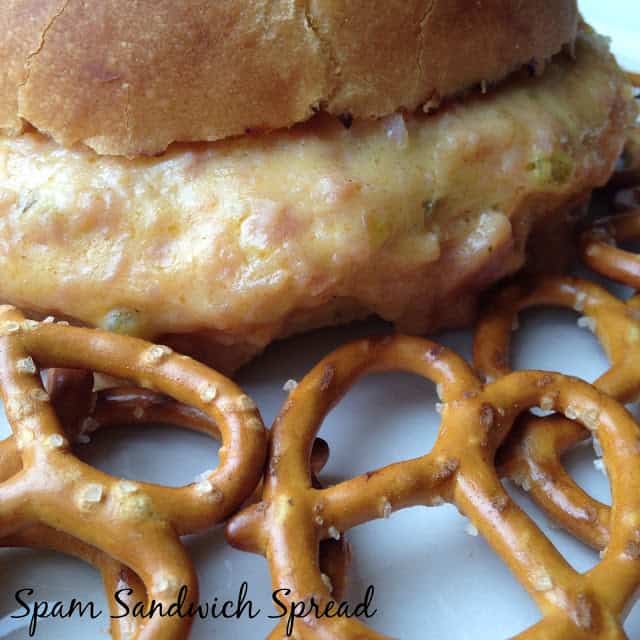 This delicious sandwich filling can
also be served as a dip.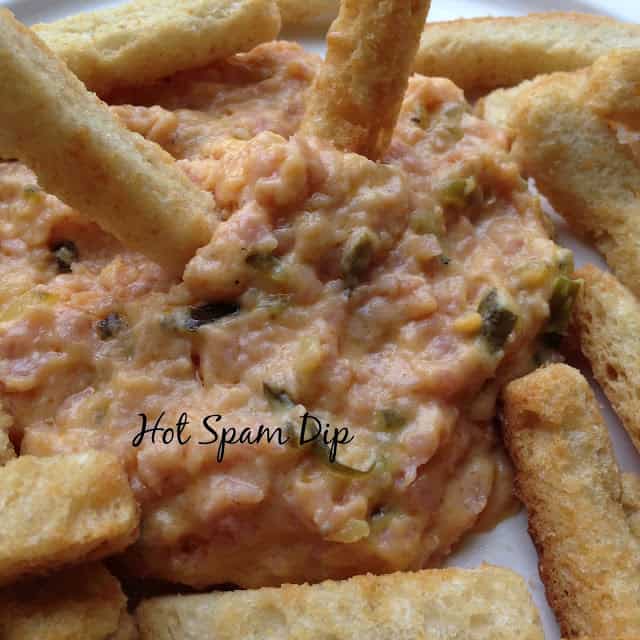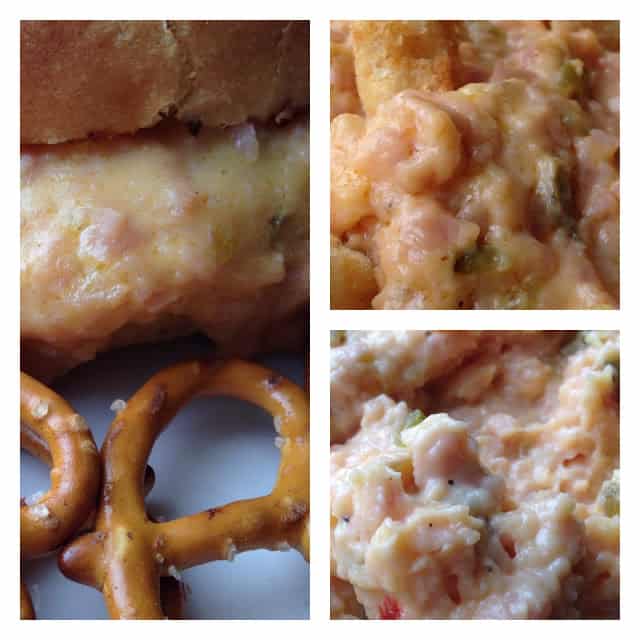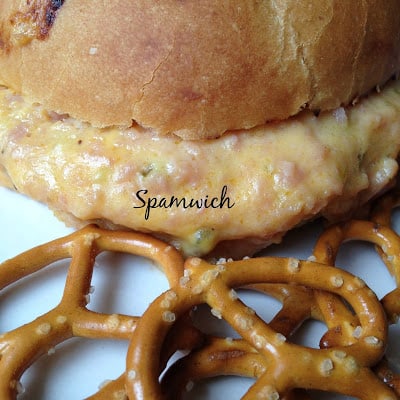 The Great SPAM Debate….
What is SPAM made up of?
SPAM is made up of 6 ingredients:
Pork with Ham
Salt
Water
Potato Starch
Sugar and
Sodium Nitrite.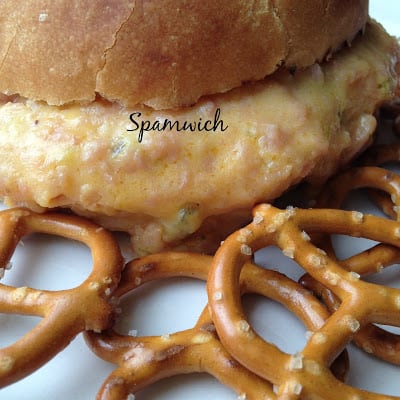 Did you know that there are over 14+ varieties of SPAM??
Some of the varieties are:
SPAM Classic
Hot and Spicy
Black Pepper
Teriyaki
Garlic
Tocino
w/Bacon
w/ Cheese
Jalapeno
Chorizo
Hickory Smoke
Lite
Low Sodium
Portuguese Sausage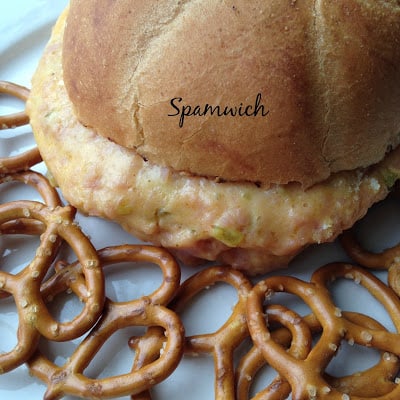 Some fun SPAM facts:
In 1937,
Hormel Foods introduces SPAM luncheon meat.
Ken Daigneau,
brother of a Hormel Foods vice president
wins a contest and
$100.00 for naming SPAM.
In 941-1945,
More than 100 million pounds of SPAM
luncheon meat was shipped aboard
to feed allied troops during WWII.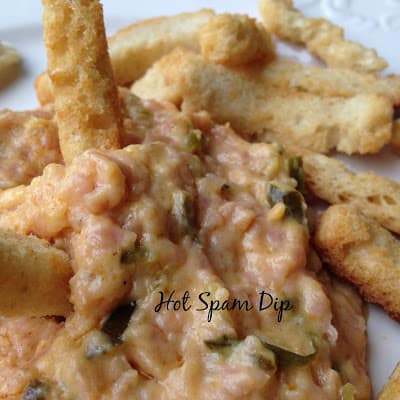 In Southeast Asia,
a SPAM gift pack
would be considered an appropriate
wedding gift.
In the Philippines,
there is a restaurant
based entirely around SPAM.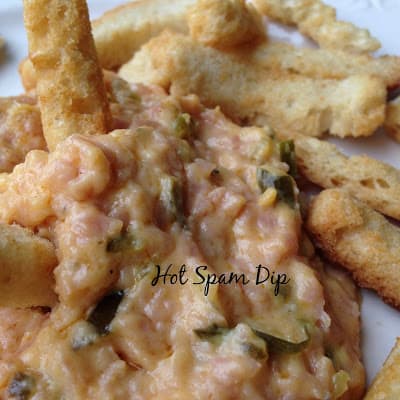 In Hawaii,
SPAM products are everywhere.
Served in grocery store delis to fancy restaurants.
Even Mc Donalds features several SPAM breakfast items.
In Guam,
the average annual SPAM consumed
comes out to about 16 cans per person.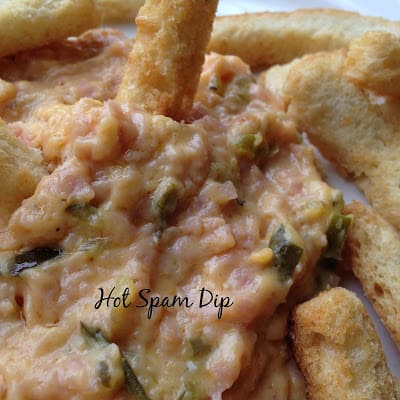 In the UK,
SPAM is dipped in batter and
deep-fried until crispy.
Hmm, sounds interesting~
My hubby grew up eating SPAM.
I on the other hand, did not.
We ate our fair share of ring bolonga….
but I don't remember ever eating SPAM.
That means only one thing to me….
my mother didn't like SPAM.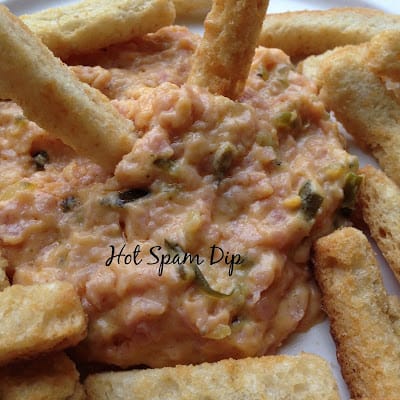 My hubby's family made something that they called: Denver's.
Fried SPAM slices, a fried egg, a slice of American cheese,
served on toast. A SPAM breakfast sandwich.
This recipe has been around for years…
at least for 35 years and
it is one of those recipes that you have no idea,
who or where you even got the recipe.
This sandwich spread is delicious served hot as a dip.
Spoon filling into an oven-proof dish,
bake until Velveeta is melted and
dip is heated through.
Serve Spam Dip with
Frito Scoop Corn Chips
Very delicious~
Ingredients
1 (12 oz) can




SPAM, grated

2 cups




Velveeta cheese, shredded

2 to 3 heaping tablespoons




pickle relish (sweet)

2 to 3 heaping tablespoons




mayonnaise or miracle whip

1/8 teaspoon each




salt and pepper

4 to 6




Deluxe (large) Kaiser Rolls

4 to 6 sheets




aluminum foil
Cooking Directions
SPAMwich Directions:
Preheat oven to 375º
Combine all ingredients together.
Pile a generous amount of filling on buns.
Wrap each sandwich in sheets of aluminum foil.
Place right on oven rack.
Bake until melted and toasty, 15 to 20 minutes.
SPAM Dip Directions:
Preheat oven to 375º
Combine all ingredients together.
Spoon ingredients into an oven proof dish.
Bake until melted and bubbly, 15 to 20 minutes.
Serve SPAM Dip with baked snack sticks, buttery crackers or frito scoops.