We may earn money or products from the companies mentioned in this post.
Steel Cut Oats with Dried Plums
A delicious, filling and good for you breakfast.  Steel Cut Oats with Dried Plums is made in your crock-pot. Serve this delicious oatmeal with a drizzle of maple syrup or honey and a splash of milk or my favorite coffee creamer.
What Are Steel Cut Oats?
Scotch oats or steel-cut oats or Irish oatmeal are all names for grouts that have been cut into 2 to 3 pieces and not rolled. They take considerable longer to cook than rolled oats ad have a decidedly chewy texture, which is why I prefer them over rolled oats for breakfast. The longer cooking time require makes then an excellent if not the only choice when making slow cooker oats.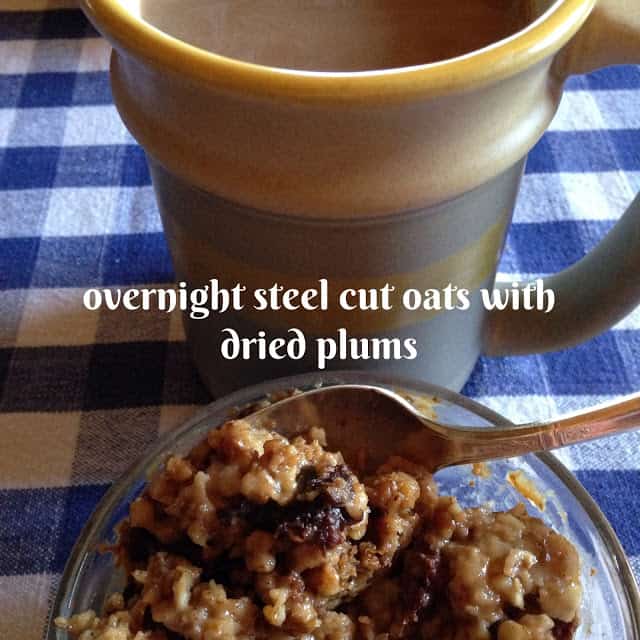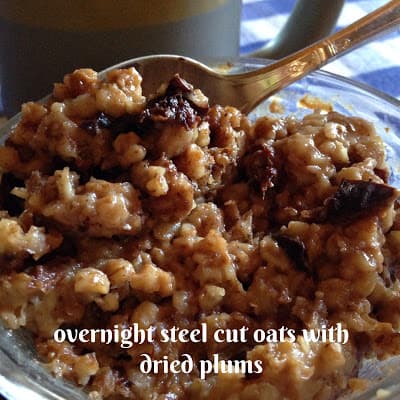 Freeze Oatmeal?
As with our recipe for Steel Cut Oats with Dried Apricots, this recipe makes a lot of oatmeal. That's a good thing because you can have your oatmeal and eat it too or you can freeze it. Yes, you read that right…you can freeze cooked oatmeal. I like to freeze my cooked oatmeal in 8 oz size plastic freezer containers by Ball.
Ball Containers
Ball containers are used mainly to make freezer jam but they work fantastic for individual servings of cooked oatmeal. These handy Ball containers work the best for me. They're stack-able, convenient and relatively inexpensive. Plus, these containers are made for the freezer…the serving size is just the right amount of oatmeal too. Now you can make oatmeal ahead of time and breakfast will be ready whenever you are.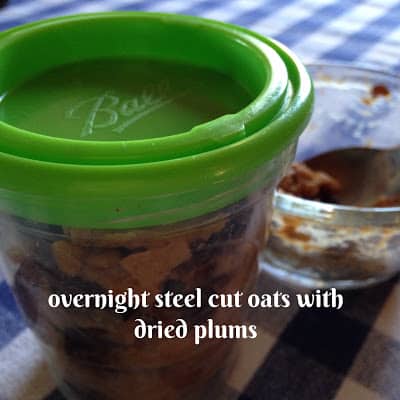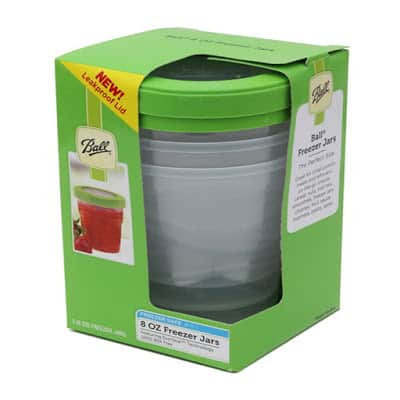 Steel Cut Oats with Dried Plums
The perfect way to start your day!
Course:
Breakfast, Brunch, Crock Pot
Keyword:
crock-pot, slow cooker, steel cut oats
Ingredients
2

cups

steel cut oats

6

tablespoons

honey

1

teaspoon

salt

2

cups

dried plums or prunes, snipped into small pieces

7

cups

water

2

cups

milk, almond milk, or coconut milk

2

teaspoons

vanilla extract

1

teaspoon

ground cinnamon
Directions
Spray inside of crock-pot with cooking spray.

Mix the oats, brown sugar or honey, salt and dried plums.

Pour in the water, milk, vanilla or cinnamon.

Stir, turn on low and cover

Cook for 4 to 6 hours.
Recipe Note:
We have changed the cooking times on all of our slow cooker oatmeal recipes. We feel that slow cooking oats overnight or longer than 4 to 6 hours results in burnt oats. Here is another steel cut oat recipe we love. Steel Cut Oats with Dried Cherries.