We may earn money or products from the companies mentioned in this post.
Steel Cut Oats with Apricots
Steel Cut Oats with Apricots cooks in your slow cooker. Steel-cut oats and dried apricots are used in this recipe. The dried apricots plump-up during cooking, which makes them extra sweet and soft, very reminiscent of peaches. This recipe for steel-cut oats with dried apricots is simply delicious! Not a fan of dried apricots? Use any of your favorite dried fruit, such as dried cranberries, cherries, raisins or even pineapple.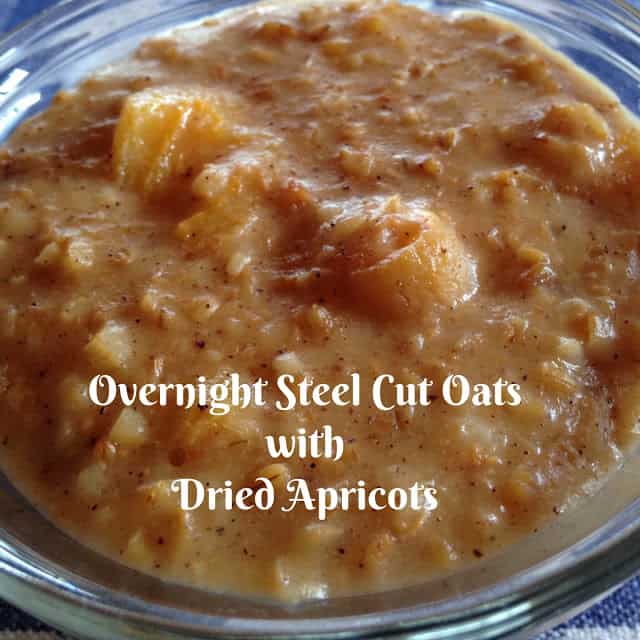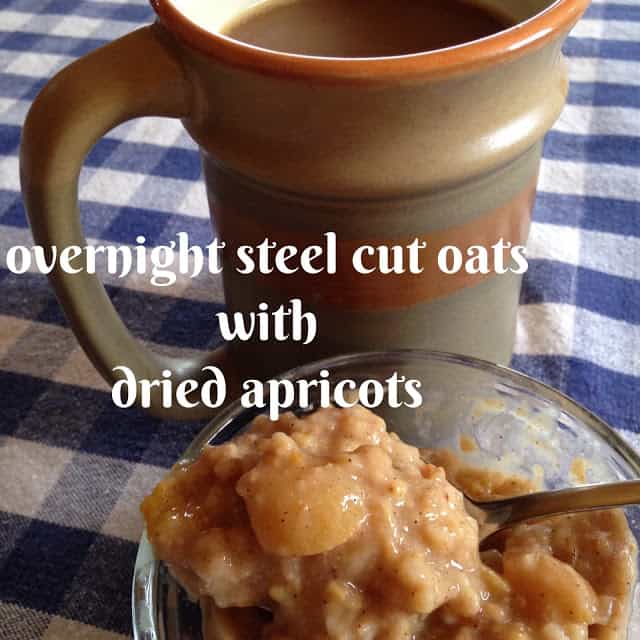 Freeze Oatmeal for Later
This recipe makes a lot of oatmeal, which is wonderful because you can have oatmeal for breakfast all week long or you can freeze your oatmeal for later. Yes, you read that right, you can freeze oatmeal. I like to freeze oatmeal in 8 oz size plastic freezer containers by Ball. These containers are used mainly to make freezer jam but they also work great for freezing oatmeal. The container is just the right amount for an individual size serving of oatmeal. Take the container out of the freezer the night before, place it in the refrigerator and in the morning, re-heat the oatmeal in the microwave or you can take the container with you and heat it up at the office.
These handy Ball containers work the best for me. They're stack-able, convenient and relatively inexpensive. Plus, these containers are made for the freezer! You can purchase these handy containers at any store that carries canning supplies.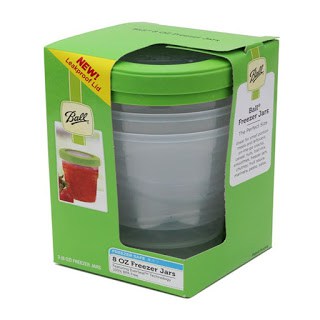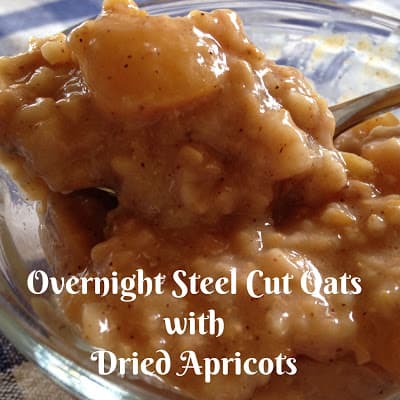 Steel Cut Oats with Dried Apricots
A great way to start the day!
Course:
Breakfast, Brunch, Crock Pot, Slow Cooker
Keyword:
crock-pot, dried apricots, steel cut oats
Ingredients
2

cups

steel cut oats

6

tablespoons

honey

1/2

teaspoon

salt

1 1/2

cups

dried apricots, snipped

7

cups

water

2

cups

milk, almond milk, coconut milk

2

teaspoons

vanilla extract

1

teaspoon

ground cinnamon
Directions
Spray inside of a crock pot with cooking spray. Mix the oats, honey or brown sugar, salt and dried snipped apricots. Pour in the water, milk, vanilla extract and ground cinnamon. Stir. Turn on low and cover. Cook for 4-6 hours.
Krispy Kreme Cake with Glaze and Roasted Strawberries
Products used in this recipe: Mc Cann's Irish Oatmeal.