Lemon Hand Pies
Spring has Sprung and that calls for something easy, lemony and hand held…like…Lemon Hand Pies. Nothing says Spring to me more than a Lemon Dessert. Spring officially starts today and these delicious, hand-held lemon pies will definitely get you in the mood for Spring. If your not a fan of lemon, you can make these hand pies with any of your favorite fruit pie filling. You can even make these hand held pies with chocolate pudding and pie filling, just follow the pie directions on the package.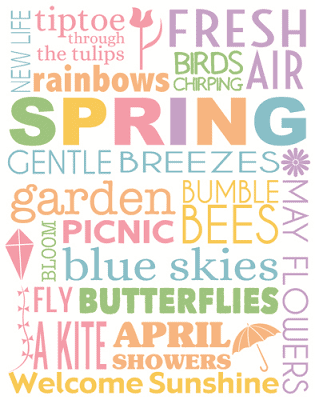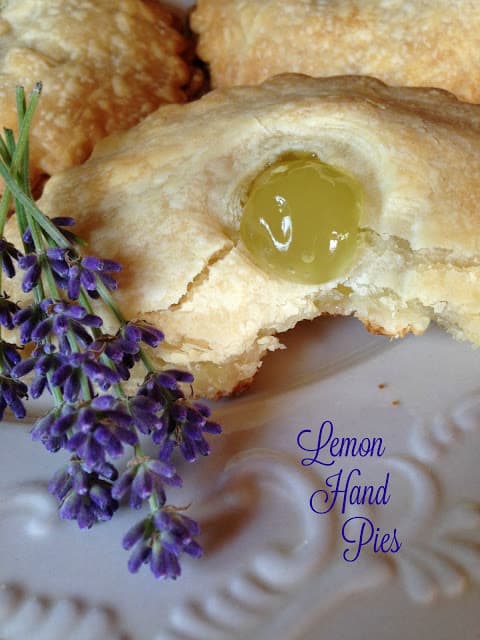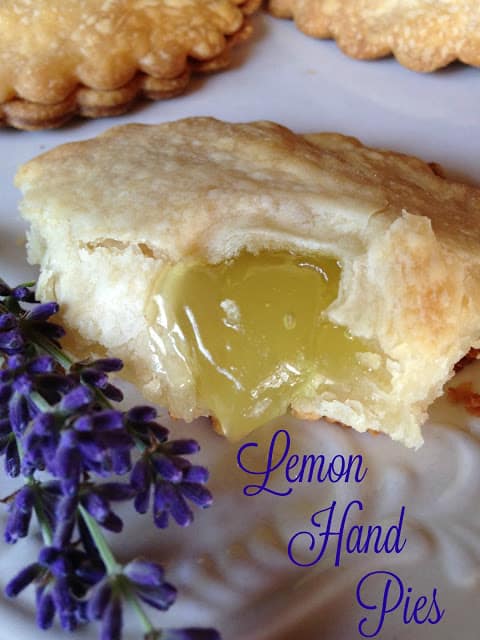 T

Welcome Spring!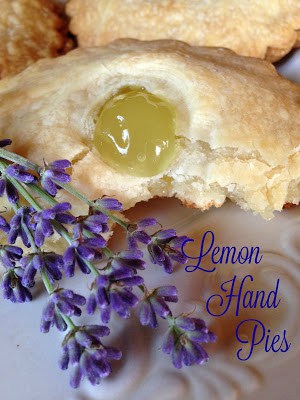 Ingredients
2 1/2 cups




flour

1 tablespoon




sugar

1 teaspoon




salt

2 sticks




cold, unsalted butter, cut into 1/2 inch pieces

1/3 cup




ice cold water

1 (21 oz) can




lemon pie filling (Wilderness)

1/2 cup




water

pastry




brush

1




egg

1 tablespoon




water

2 tablespoons




sugar
Cooking Directions
In a large bowl combine flour, sugar, salt and butter.
Using a pastry blender, cut butter into dry ingredients until mixture resembles small peas.
Slowly drizzle the ice water, 2 tablespoons at a time, over the flour mixture, mix just until the dough begins to pull together, drizzle with more water if needed. Pull dough together, divide into 2 disks, wrap each disk tightly with a piece of plastic wrap. Chill in the refrigerator for at least 2 hours or overnight.
Preheat oven to 400. Line a baking sheet with parchment paper. Set aside.
Remove one of the pie dough disks from the refrigerator. Roll out dough to about 1/8″ thickness on a floured work surface. Use a 4″ wide circle cookie or biscuit cutter, cut out circles. Transfer circles to the baking sheet. Place one large, heaping tablespoon of pie filling into the center of the circles.
Remove second pie dough disk from the refrigerator. Roll out to about 1/8″ thickness on floured surface. Use a 4″ wide circle cookie or biscuit cutter, cut out circles. Using a mini heart shaped cookie cutter, cut out one small heart in the center of each circle. Wet pastry brush in 1/2 cup of water, brush water over the outside edge of the lemon pie filling circles on the baking sheet, place one heart-shaped dough on top of each lemon pie filling circles, press down lightly to seal or crimp the edges together with a fork. Using a fork, beat together egg and water; using same pastry brush, lightly brush tops of pies with egg wash, then sprinkle with sugar.
Bake pies for 20 to 25 minutes or until crust is golden brown. Let cool slightly.