We may earn money or products from the companies mentioned in this post.
Cinnabunnies
Cinnabunny Recipe will be a fun and tasty recipe to make with your kids or grand-kids. Have a variety of ingredients on hand and let them decorate their own cinnabunny. This recipe uses a container of Jumbo Cinnamon Rolls, which makes these cinnabunnies not only fast and easy to make but also convenient.  This Cinnabunny Recipe is courtesy of Chef Alyssa, from the Aldi Test Kitchen. I found this recipe located in the free calendar (March) that I picked up at Aldi while I was there grocery shopping. I have changed the directions slightly, positioning my cinnabunny ears to lay flat instead of standing straight up.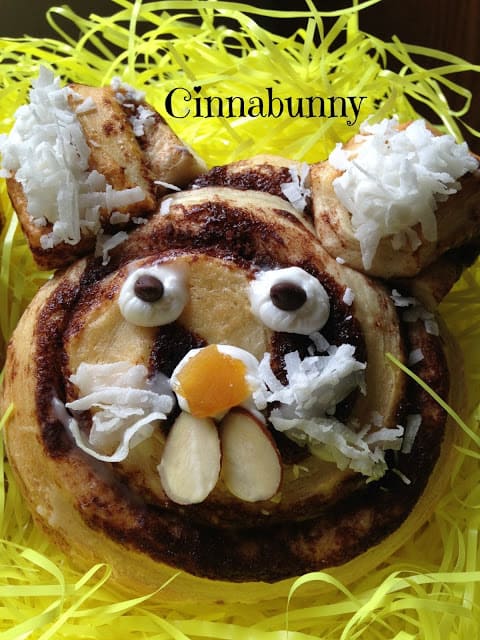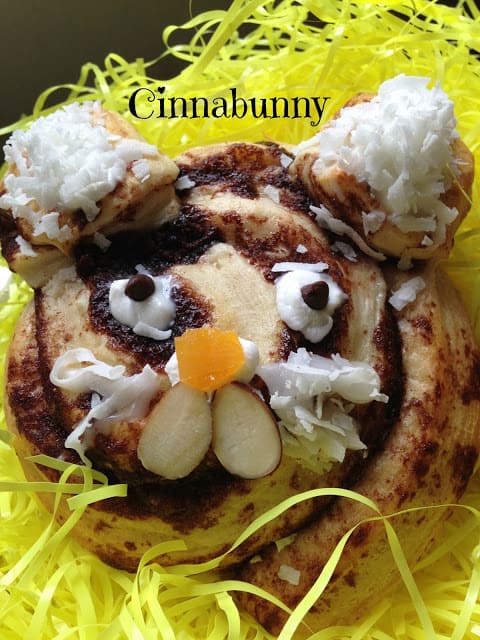 These cinnabunnies aren't only cute they're delicious.  Here is another recipe for Cinnamon Rolls with Cream Cheese Frosting that you might also like to try. This recipe is for made from scratch, homemade cinnamon rolls. The extra time to make these rolls is well worth the effort!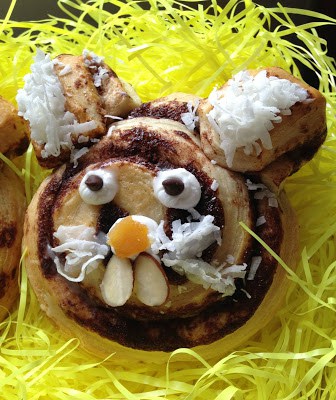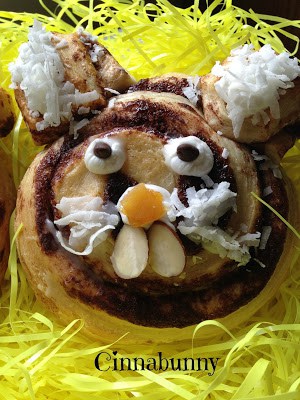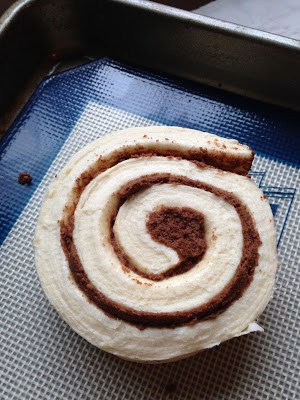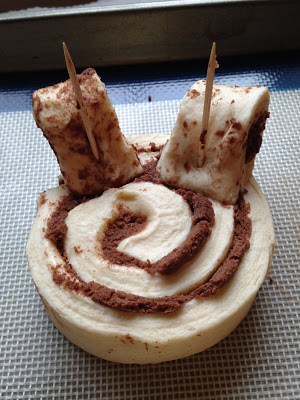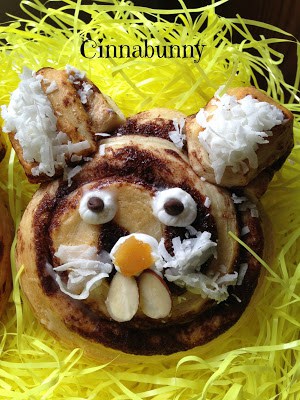 Ingredients
1 (17.5 oz) container




jumbo cinnamon rolls, set icing packet aside

frosting, mini chocolate chips (eyes),




sliced almonds (teeth)

snipped dried apricots (nose),




sweetened flaked coconut (ears, whiskers)
Cooking Directions
Preheat oven to 350º
Un-roll one cinnamon roll, cut into eight 1 1/2- inch pieces for the bunny ears.
To attach ears: adhere the "ears" by pressing together the 1 1/2 inch pieces of dough and push down into top of cinnamon roll (see photo), securing with a toothpick for each ear.
Bake for 10 to 15 minutes or until golden brown.
Remove rolls from oven and let cool on wire rack. Remove toothpicks from ears. Decorate with frosting, chocolate chips, sliced almonds, dried apricot and coconut.
Serve any extra frosting and/or icing on the side.
 *This is not a sponsored post. T2T has not been compensated in anyway. Here at T2T we are dedicated to passing along 'food finds' to our readers.