We may earn money or products from the companies mentioned in this post.
Wine of the Month, von Stiehl Winery, Christmas Blush.
Wine of the Month is from Von Stiehl Winery called Christmas Blush. It's a delicious semi-sweet wine, blushed with Door County Montmorency Cherries for a smooth yet mellow wine with a lingering cherry finish. This wine is perfect to serve with your Christmas dinner or before dinner with appetizers. We like to serve a delicious white lasagna for our Christmas dinner and Christmas Blush will be perfect served with our lasagna.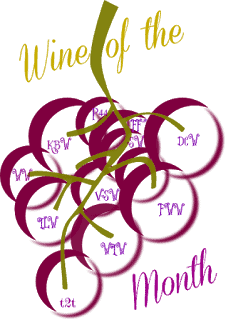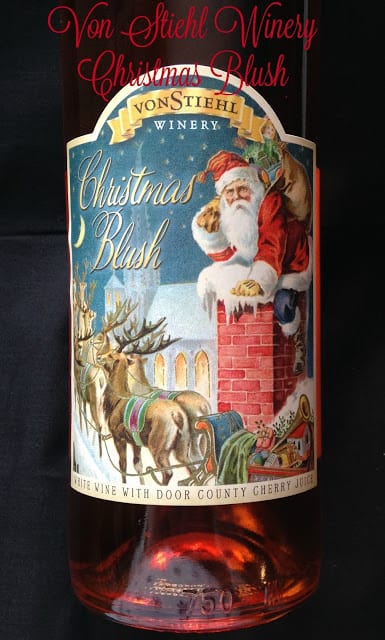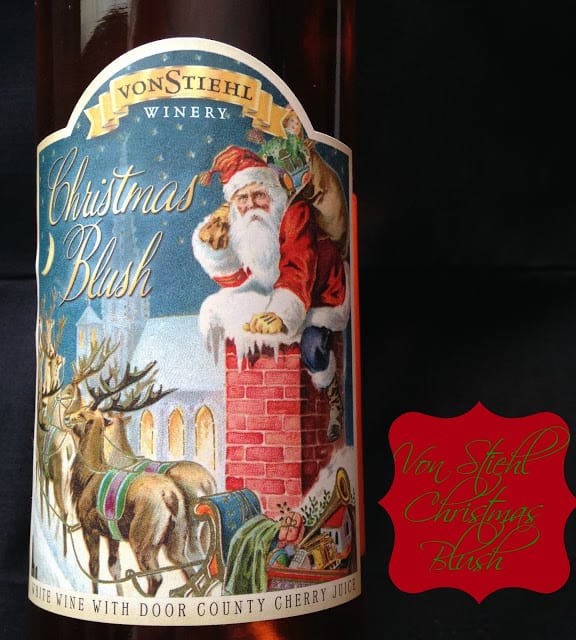 Try this favorite Christmas Recipe Sugar Cookies with Marshmallow Fluff Frosting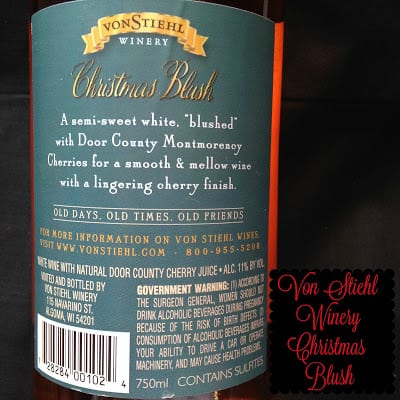 https://www.turnips2tangerines.com/2015/09/wine-of-month-3.html