We may earn money or products from the companies mentioned in this post.
Baked BBQ Baby Back Ribs
"Baby Back, Baby Back, Baby Back Ribs!" Who doesn't like baby back ribs! Baby back ribs are my all-thyme favorite. I just love biting into a a hot, juicy, baby back rib with bbq sauce dripping off my chin:) I can't think of anything better to eat with my hands. I wouldn't recommend ordering baby back ribs on the first date but then again, it might be the best way to "weed" out the "one time only," or what we like to call it a "Kenny" date.
Way Back When
Way back when..when I was growing up, I remember the first time I had bbq baby back ribs. My dad worked at one of the papermills in town, Riverside Paper Co., and every once in awhile he would come home from work with "something" someone had given him. It could be anything from homemade jam or produce or cuts of meat. One day, My dad came home from work with a huge package wrapped in white butchers paper.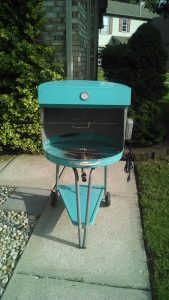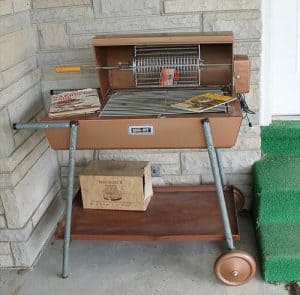 *Images from Pinterest
Best-Ever
Back then baby back ribs were considered a cheaper "cut" and eating meat off the bones with your hands wasn't a culinary delicacy, at least not in my family. I think it took my dad half of the day to figure out how to"assemble" the rotisserie on the grill but when he finished and started grilling the ribs, I had never smelled anything so mouth watering. A few Schiltz beers later, and we were ready to indulge in our first baby back ribs.
I can still remember how delicious my first bite was. I had never tasted anything so good. I have said many times here on Turnips 2 Tangerines that Aggie was a horrible cook, and she was but deep down I think my dad was the chef in the family. He was the one interested in food, liked to try new foods and if things were different back then, probably would have been the cook in the family…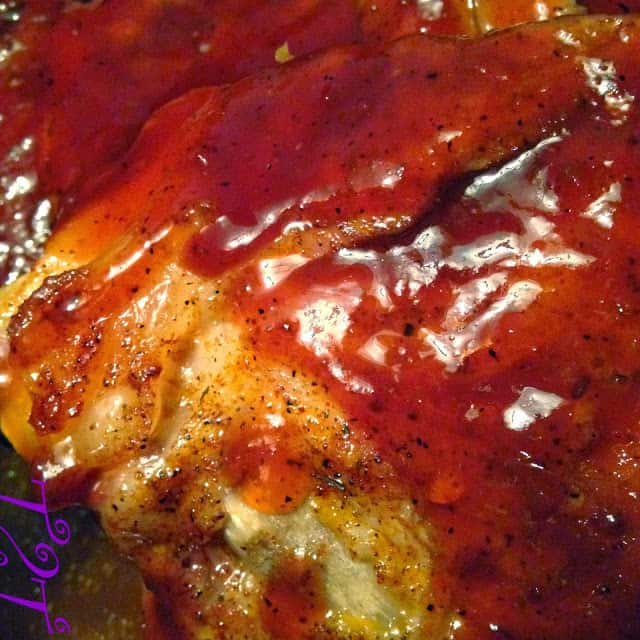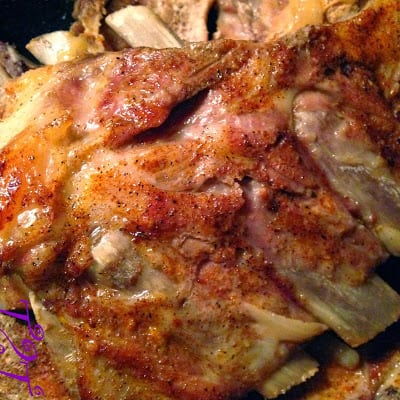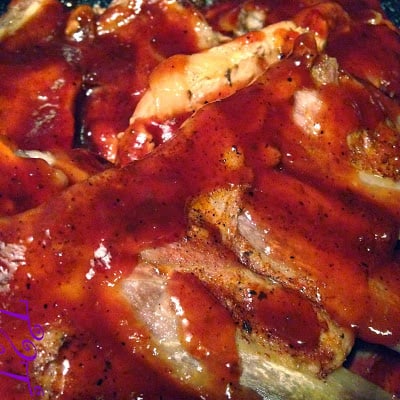 Baked Barbecue Baby Back Ribs
Ingredients
4 slabs




baby back ribs

6 cloves




garlic, peeled and left whole

1/2 large




onion, sliced

1 tablespoon 16 

spice smokey seasoning blend or your choice of seasoning blend

1 bottle




cherry jalapeno barbecue sauce or your choice of sauce
Cooking Directions
Place ribs in a large roasting pan. Add garlic cloves and sliced onions. Sprinkle with 16 spice smokey seasoning blend or seasoning blend of your choice. Cover pan tightly with foil.
Bake at 400º for 1 hour and 15 minutes.
Remove roaster from oven. Remove foil and drain off fat. Reduce heat to 325º.
Pour bottle of cherry jalapeno barbecue sauce or sauce of choice over ribs. Cover pan with foil.
Bake an additional 45 minutes to an hour longer.
*Use your favorite smoked spice seasoning blend or make 16 Spice Smokey Seasoning Blend. Recipe found here:16 Spice Smokey Seasoning Blend