We may earn money or products from the companies mentioned in this post.
Here at Turnips 2 Tangerines, we have been drinking Paramount Coffee for over six years. We order all of our Paramount Coffee online. It's fast, easy and very economical. Paramount Coffee is not only delicious, it helps many wonderful organizations. Paramount Coffee not only supports wonderful organizations, it's dedicated to the great State of Michigan. This month for May Food Finds we are celebrating delicious Paramount Coffee.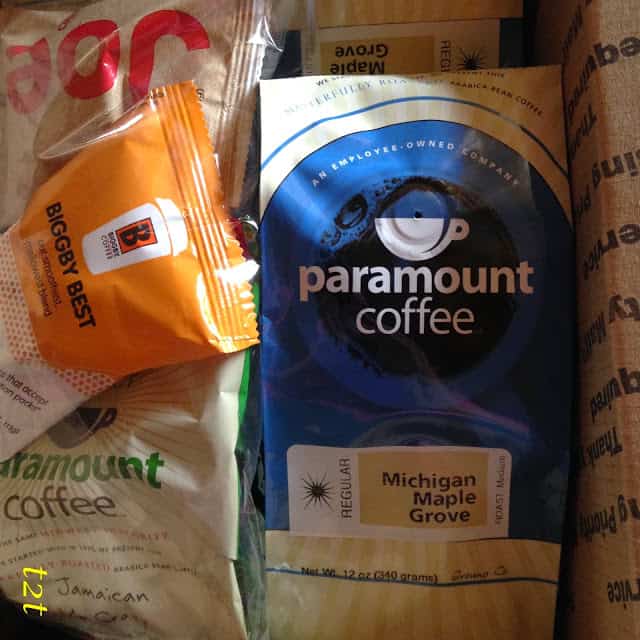 Ele's Place
Ele's Place was established in 1991 by Betsy Stover, after the loss of her 11 month old daughter Ele. Betsy learned from her own children that grieving children need to share their grief with other children. Hundreds of children now come to Ele's Place each week where they can begin to heal. Paramount Coffee roasts, packages and markets Ele's Coffee. $1.00 from each purchase goes directly to Ele's Place.
Cops Coffee
Nine members of the Clare Police Department in Clare, Michigan saved a local, historic landmark from closing it's doors. The doughnut and coffee shop in operation since 1896, was within weeks of closing it's doors when nine members banded together and came to it's rescue. Now known as Cops and Doughnuts, this bakery is making delicious handmade confections and brewing up fresh, locally roasted coffee.
mi coffee
Celebrate Michigan~ Paramount Coffee celebrates their home State of Michigan. Show your loyalty by purchasing their exclusive Michigan Line,
mi coffee. With names like Lake Michigan Morning Blend, Isle Royal Blend, Mighty Mac and Northern Michigan Cherry…it's hard to resist.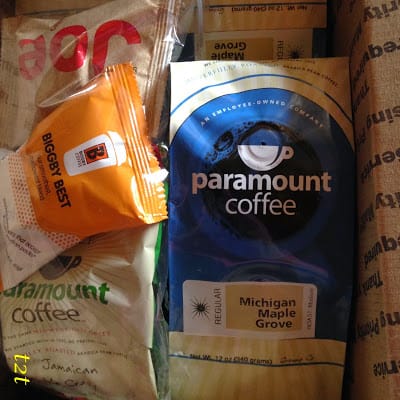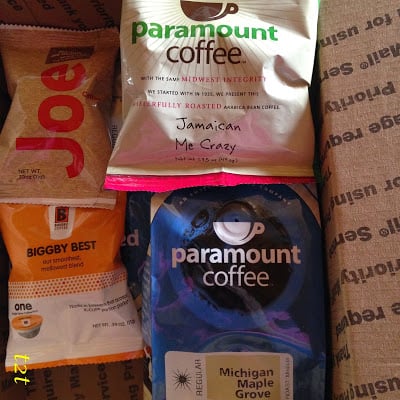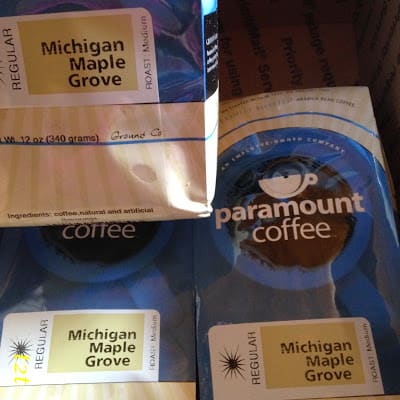 Joe's Coffee~
Joe Knows Coffee…Who's Joe? Find out here: Joe Knows Coffee.  Here are a few favorites; Tall, Dark and Handsome, Wake Up Joe and
Joe's Gal Hazel.
Seasonal Coffee~
Paramount's Seasonal Coffee is delicious. The names of their Seasonal Coffees are unique and fun. The perfect gift for giving and for receiving. Here are a few favorites; Christmas Perk, Christmas Coal, Tis' the Season, Ho Ho Ho, Ugly Tie and Ugly Sweater.
Stop by Paramount Coffee to find out more~
*The opinions stated here are the views of Turnips 2 Tangerines. *This is not a sponsored post.