Recipe Rewind:
Watermelon Rind Pickles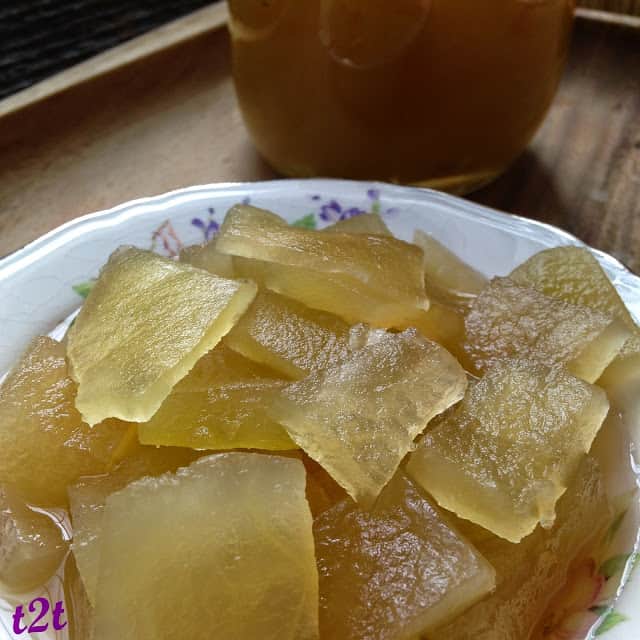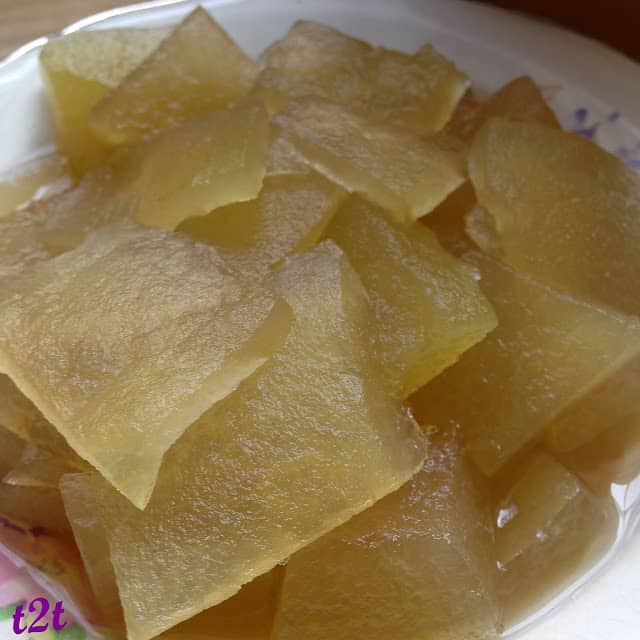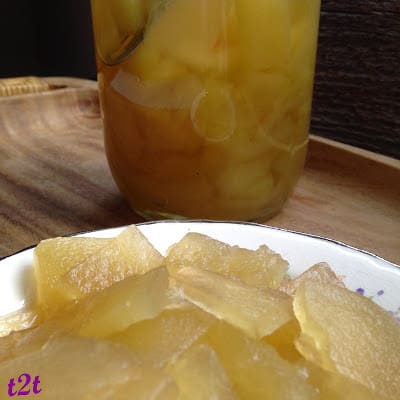 In August of last year,
I decided to can Watermelon Rind Pickles for the first time.
I was first introduced to watermelon rind pickles when
I worked at the Cracker Barrel Old Country Store.
I found a recipe for watermelon rind pickles in a recipe book called:
"Like Grandma Used To Make" by Reader's Digest
In my August post,
I stated that I would be serving the watermelon rind pickles
at our Thanksgiving Day Dinner…..
I had planned on serving them
But our plans changed at the last minute,
so…on New Year's Eve I decided to open a jar
Not knowing what to expect, we each sampled a piece…..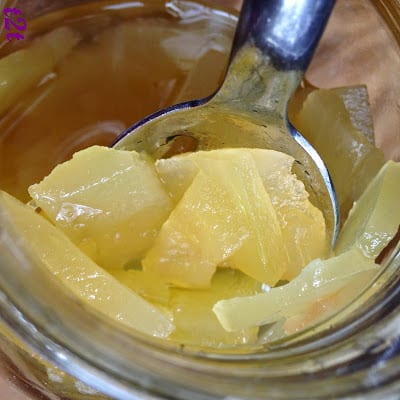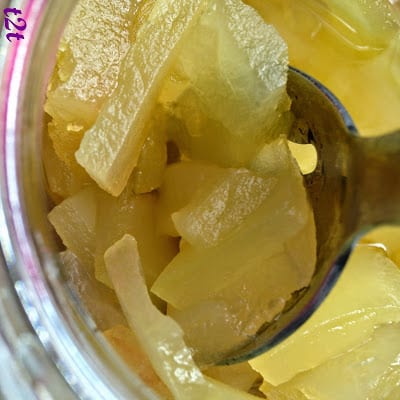 The watermelon rind pickles didn't taste anything like a pickle~
As you might expect……
Nor did they taste anything like a watermelon~
Which you might also expect…..
The flavor of these watermelon rind pickles is similar to that of an apple or a pear,
a cross between the two really.
Watermelon Rind Pickles
have a texture that is very tender and soft, but not mushy.
They have a natural sweetness….almost like applesauce.
I'm not sure if all watermelon rind pickles taste this way,
but this recipe made a very sweet, delicious "pickle"
Would I make this recipe again?
Most definitely!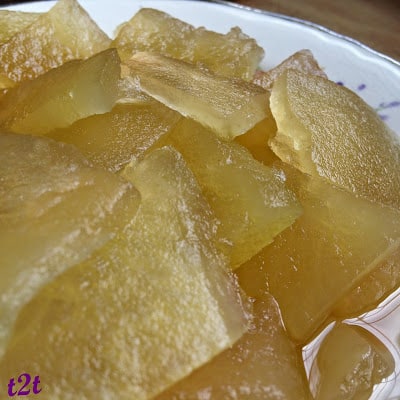 Ingredients
5 pounds




watermelon rind

6 cups




water

1/3 cup




pickling salt

3 cups




sugar

1 1/2 cups




white vinegar

1 1/2 cups




water

2 tablespoons




pickling seasoning, make a bouquet garni

juice from 2




lemons
Cooking Directions
Cut the green and pink parts from watermelon rind; discard green and pink parts. Cut the white part of the rind into 1-inch pieces; measuring 9 cups. Transfer the rind to a large bowl. Combine the 6 cups water and pickling salt; pour over watermelon rind (add more water, if necessary, to cover rind) Let stand at room temperature for 8 hours or overnight. Drain; rinse rind.
In a large Dutch oven, cover watermelon rind with cold water. Bring to a boil. Lower heat and simmer, covered, for 20 to 25 minutes or until tender. Drain.
In a 6-quart to 8-quart kettle or Dutch oven, stir together the sugar, vinegar, the 1-1/2 cups water, and pickling bouquet garni. Bring to a boil. Lower the heat and simmer, uncovered, for 10 minutes.
Add the watermelon rind and lemon juice to the kettle. Bring to a boil. Lower the heat and simmer, covered, for 25 minutes or until rind is clear. Discard bouquet garni.
For canning directions go to: Watermelon Rind Pickles