We may earn money or products from the companies mentioned in this post.
Lemon Chia Seed Scones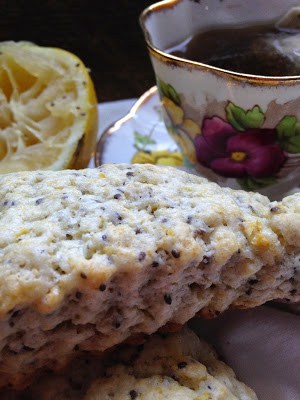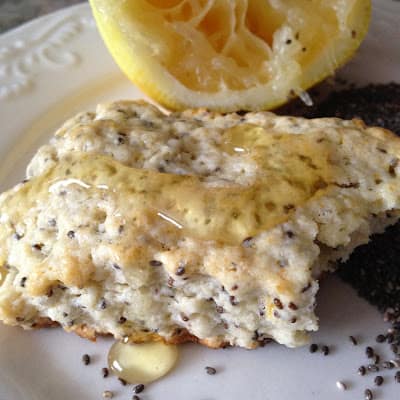 I would like to pass along to you,
this fantastic article written by Helen Nichols,
The article is about the wonderful
Thank-you Helen,
for allowing us to share your information.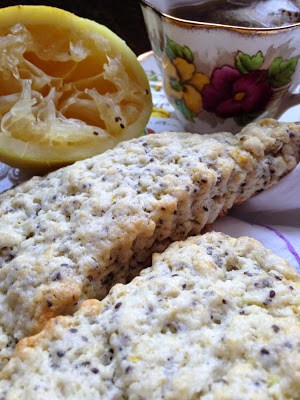 Ingredients
3 cups




flour

1 cup plus 1 tablespoon




sugar

1 tablespoon




baking powder

2 teaspoons




grated lemon peel

1 teaspoon




salt

9 tablespoons




unsalted butter, chilled and cut into small pieces

3 tablespoons




chia seeds

2 tablespoons




lemon juice

1/2 cup plus 2 tablespoons




milk

2 tablespoons




lemon flavored yogurt
Cooking Directions
Preheat oven to 400 degrees.
In a large bowl combine flour, 1 cup sugar, baking powder, lemon peel and salt.
Cut-in butter using a pastry blender until mixture resembles coarse crumbs.
Blend chia seeds, lemon juice, milk and lemon flavored yogurt.
Add to flour mixture.
Stir until dough comes together.
On a floured surface, knead dough together 10 times.
Flatten dough into an 8-inch circle.
Cut round into 12 wedges.
Transfer wedges to a baking sheet lined with parchment paper.
Mix together 2 tablespoons milk and 1 tablespoon sugar.
Brush tops of wedges with milk mixture.
Bake 20 minutes or until golden brown.
Transfer to a wire rack to cool.