We may earn money or products from the companies mentioned in this post.
Hawaiian Pork Sliders
Hawaiian Pork Sliders are perfect to serve for Super Bowl Sunday. Add some Sunshine to your Super Bowl Party with these super tasty pork sliders. Everyone loves sliders and  served on Hawaiian Sweet Rolls.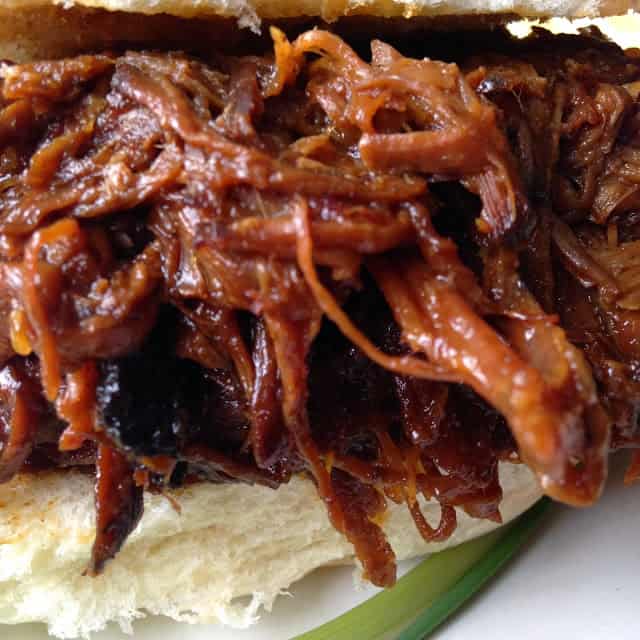 Hawaiian Pork Sliders can be summed up in one word: Unbelievable! Talk about Delicious!!
Served on Kings Hawaiian Rolls: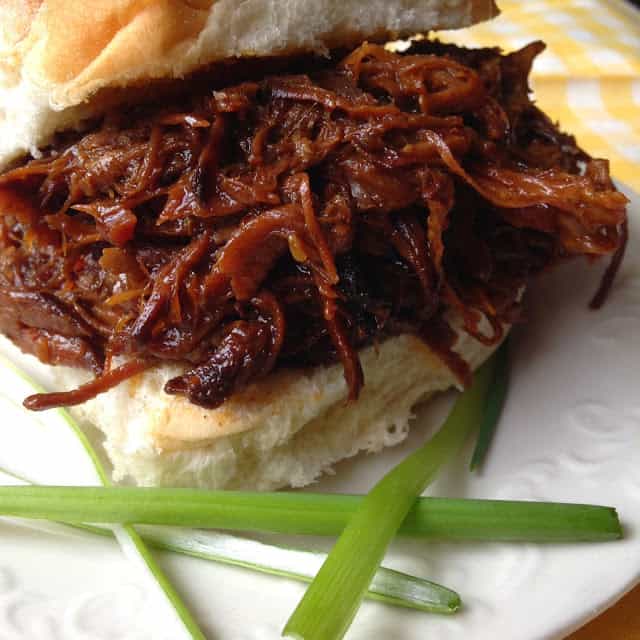 Pure Liquid Aloha
Wash down these delicious Sliders with  an ice cold bottle of Castaway IPA, brewed by: Kona Brewing Company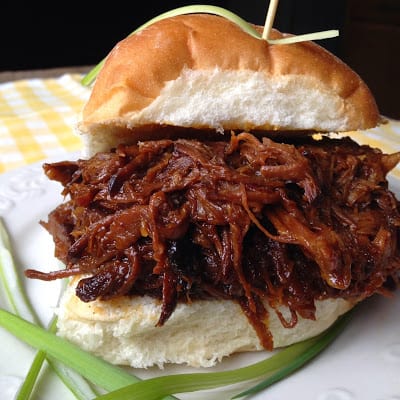 Ingredients
3 pounds




pork shoulder roast

2 tablespoons




chipotle barbecue seasoning blend

1 (12 oz) can




ginger ale

1 cup




paradise pineapple teriyaki sauce (Kona Coast marinade & grilling sauce)

1 cup




light brown sugar

1 cup




canned crushed pineapple, in juice

2 packages




Kings Hawaiian sweet rolls
Cooking Directions
Rub 2 tablespoons seasoning into pork.
Grease crock-pot with non-stick cooking spray.
Place roast in crock-pot and pierce roast all over with a fork.
Pour can of ginger ale into crock pot.
Pour teriyaki sauce over roast.
Sprinkle roast with brown sugar.
Spoon pineapple over roast.
Cover and cook on low for 8 to 10 hours.
8 to 10 hours later….
Remove roast and place in a large bowl.
Leave all juices/sauce in crock-pot.
"Pull" or "Shred" the pork into pieces.
Return pork to crock-pot, stir to combine.
Heat on low for 2 hours or longer.
Serve shredded pork on warm Hawaiian Sweet Rolls
Crispy Chicken Bites Wrapped in Bacon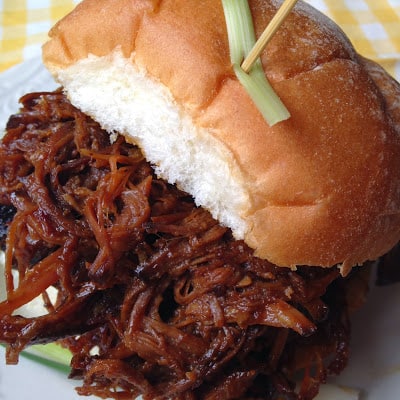 This recipe is adapted from Kings Hawaiian
by Richard "RJ" Jaramillo
Image of Beer from: Kona Brewing Company