We may earn money or products from the companies mentioned in this post.
Apple Butterkase Bites
and Apple Pie Spice
Time again for Football Friday and The Game Day Recipe. Fast and Easy…Cheesy and Delicious..With a slight crunch from the Apple. Apple Butterkase Bites and Apple Pie Spice are fast and easy recipes. Both can be made quickly, when family and friends drop by to watch the game. Apple Pie Spice is great to have on hand during apple season.
Butterkäse Cheese
Butterkäse, translates to "butter cheese" in German, is a semi-soft, cow's milk cheese popular in Germany. "Butter Cheese" originated in Germany and is made throughout Germany and Austria. It's name literally means "butter cheese" because of it's butter-like texture. It's also called Dämenkäse or "ladies cheese" because it's delicately flavored, odorless and quite complementary to most foods and wines.
Buttery Flavor
Butterkäse has a buttery flavor and appearance. Mild in taste due to it's brief aging time. The softness and mildly salty flavor is similar to Munster and Gouda cheeses. The texture of Butterkäse is smooth, and creamy. Sometimes nearly spreadable depending on the firmness achieved by the cheese monger. Butterkäse cheese is often sliced and added to dough, put in sandwiches or melted in cooking.
In Wisconsin
In Wisconsin, you will find Butterkäse cheese is produced at Edelweiss Creamery in the Alpine Tradition in Monroe, Wisconsin. To learn more about Butterkäse cheese and Edelweiss Creamery…Edelweiss Creamery  Wisconsin Gourmet Cheese Cheese and Artisan Cheese  Emmi Roth USA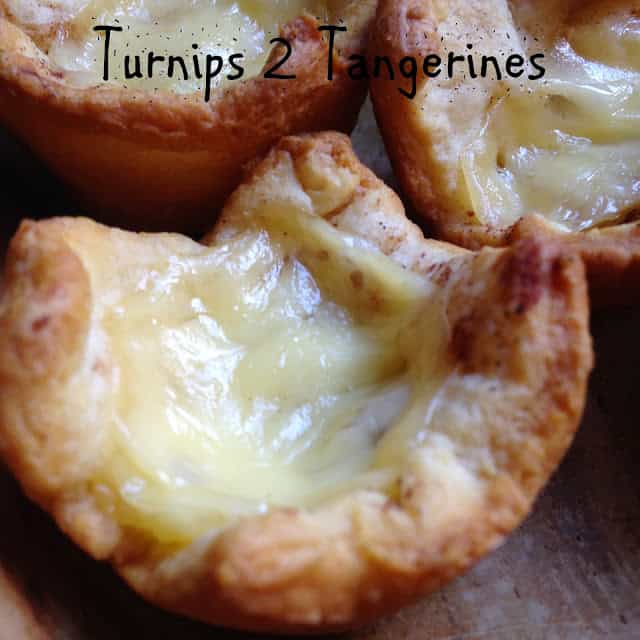 Recipe Note:
You can easily substitute thinly sliced pears, seedless grape halves or small pieces of figs instead of the apples called for in this recipe.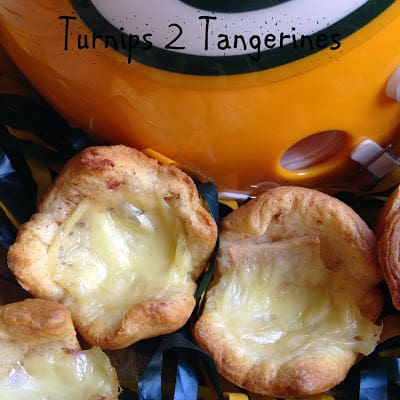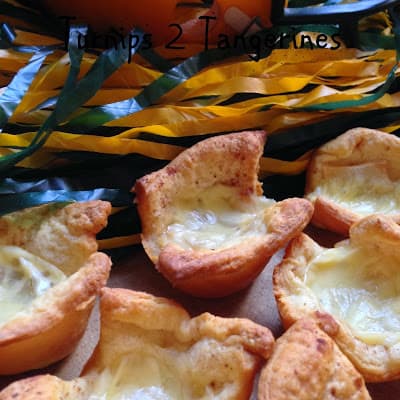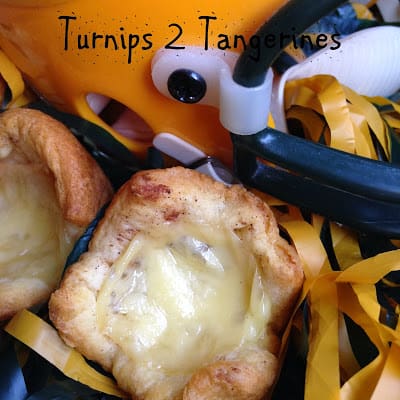 Apple Butterkase Bites
Ingredients
1 (8 oz) tube




refrigerated crescent rolls

1




tart apple, peeled and thinly sliced in 24 slices

1/2 teaspoon




apple pie spice (recipe follows)

5 ounces




butterkase cheese, cut into 24 cubes
Cooking Directions
Unroll crescent roll dough into one long rectangle; seal seams and perforations.
Sprinkle with apple pie spice. Cut into 24 squares.
Lightly press squares into the bottom and up the sides of ungreased miniature muffin cups.
Bake at 375º for 3 minutes. Place a thin slice of apple into each cup, cutting apple to fit if necessary. Place a piece of cheese into each cup.
Bake 6 to 8 minutes longer or until golden brown, cheese is melted and apple is tender
Watch Carefully, they will burn.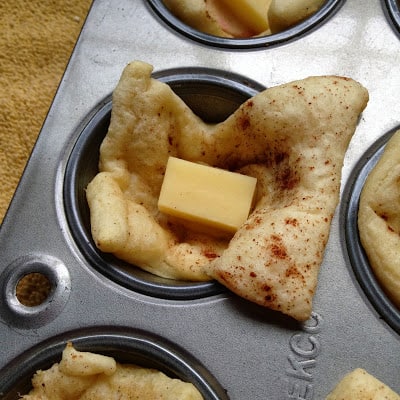 Apple Pie Spice
Ingredients
4 tablespoons




ground cinnamon

1 tablespoon




ground allspice

2 teaspoons




ground nutmeg

1/2 teaspoon




ground cardamon

1/4 teaspoon




ground cloves
Cooking Directions
Mix all together and store in an air-tight container.
Keeps up to 6 months to a year.
Apples, Apples and more Apple Recipes
Deep Dish Caramel Apple Pie , Apple Pie Moonshine  and Apple Date Baked Oatmeal .