Cheese, Mushroom Garlic Bread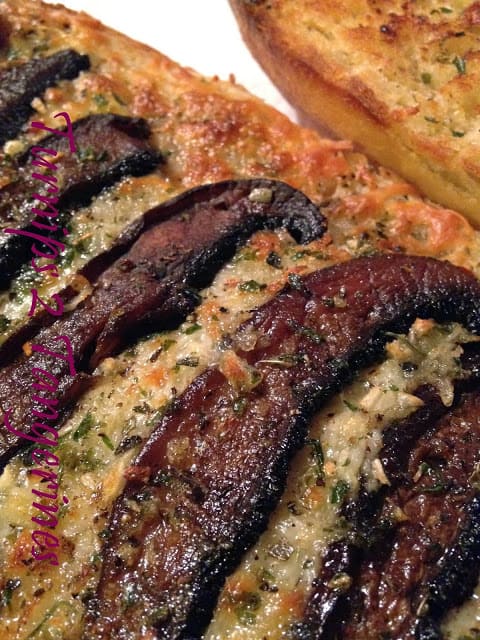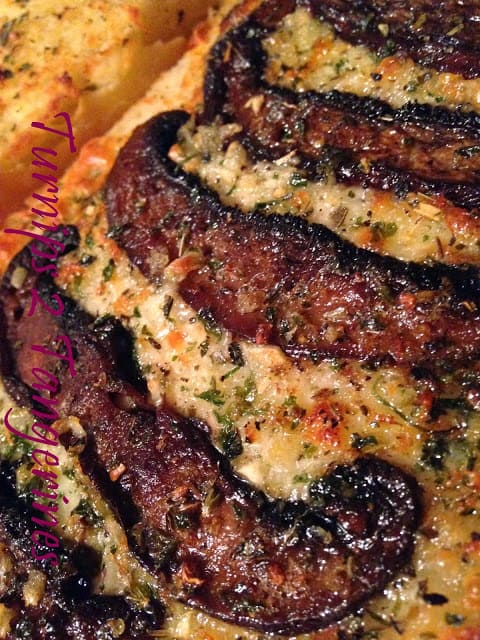 This delicious mushroom, garlic and
cheese bread is great anytime!
You can serve this bread as an appetizer,
a side dish, a "go with" for soup or stews and
for  an Italian dinner night.
Any time is the right time
to serve this delicious bread.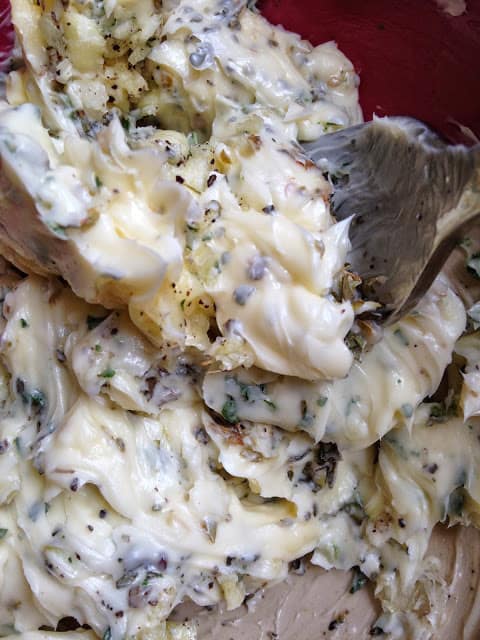 Cheese, Mushroom Garlic Bread
Ingredients
12 to 14 ounce package




french bread, sliced in half lengthwise

1 stick




butter, room temperature

1 teaspoon




dried parsley

1/2 teaspoon




dried basil

1/2 teaspoon




dried oregano
Directions:
In a small saute' pan, brown mushroom slices in hot olive oil and butter. Brown mushroom slices on both sides until golden brown about 10 to 15 minutes. Remove from heat and drain on paper towels.
In a medium bowl, mix together softened butter, spices and minced garlic with a fork until well blended. Divide the butter mixture between bread halves. Sprinkle the shredded cheese blend onto bottom half of bread, Lay the browned sliced mushrooms on cheese. Place buttered top half of bread on mushrooms. Wrap the bread in foil. Place wrapped bread on a baking sheet.
Bake in a preheated 375º oven, for 30 to 45 minutes, or until cheese is melted. Remove bread from oven, remove tin foil. Turn the oven off and turn on the broiler.
Separate bread halves, place on baking sheet, place bread 6 inches under broiler
Broil until cheese is melted, bubbly and bread is toasted and golden brown, about 5 to 8 minutes. Watch carefully, bread will burn rather quickly.
Homemade Pizza with Sourdough Crust