Sourdough Battered Fried Frog Legs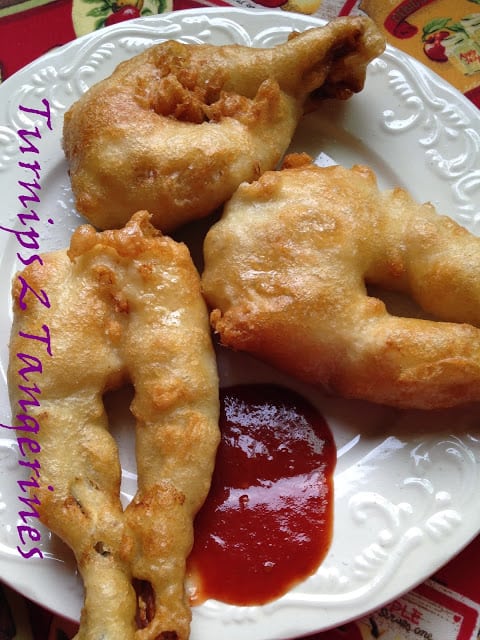 Never tasted Frog Legs?
Let's Jump on over to the recipe~
Some say Frog Legs are an acquired taste…
Some say they taste like fishy-chicken…
In some regions,
Frog legs are considered a delicacy….and
some people, like me,
just can't get over the thought of eating a frog..but..
my hubby and son, love frog legs.
Frog Legs are often said to taste like chicken
because of their mild flavor and
they have a texture similar to chicken wings.
Frog Legs are one of the better known delicacies of
Cantonese and French cuisines.
They are also eaten in Thailand, Vietnam.
Indonesia and Southern regions of the US.
Frog Legs are low in calories and fat,
High in protein, rich in omega-3 fatty acids and
High in Vitamin A.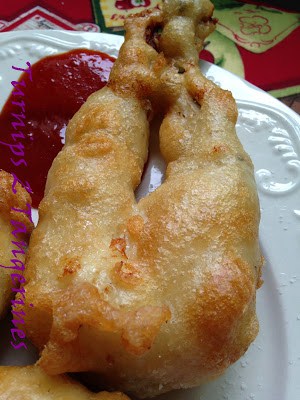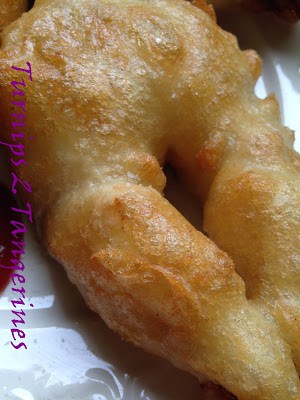 Sourdough Battered Frog Legs
Ingredients
1/2 cup




sourdough starter (fed)

1/3 cup




flour

1/3 cup




water

1/3 cup




beer

1 to 2 pounds




frog legs

2 cups




buttermilk

vegetable oil

2 cups




flour

1 tablespoon




seafood seasoning (old bay)
Cooking Directions
Mix together sourdough starter, flour and water. Mix together well. Let sit on counter, covered, for 3 hours. Then place in the refrigerator for another 3 hours. Set remaining beer aside.
Rinse frog legs and pat dry. Place frog legs in a shallow dish. Add 2 cups buttermilk. Cover. Put in the refrigerator. Let marinade for 3 to 6 hours (or overnight)
Heat 4 inches of vegetable oil in deep fat-fryer or in a deep cast iron dutch oven.
Place flour on a pie plate. Season with seafood seasoning. Whisk together. Take starter out of refrigerator. Whisk in a 1/3 cup beer. Combine well.
Lightly shake frog legs to remove excess buttermilk. Dip frog legs into seasoned flour. Then dip into batter. Drop frog legs into the hot oil. Fry frog legs in oil until golden brown, 5 to 8 minutes. Remove legs from oil with slotted spoon and drain on paper towels.
Season with salt.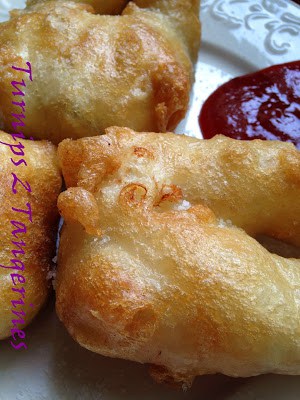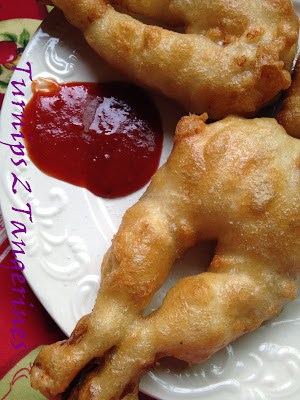 Serve with: Spicy Cocktail Sauce