Make Your Own Chili Powder
Making your own chili powder is easy, allows you to get the right flavor and just the right degree of heat that you want.Always, always use precautions when handling hot peppers. If possible, wear gloves when handling hot peppers and be sure to wash your hands thoroughly after touching hot peppers.
Do not scratch your eyes, nose, face or any other sensitive area of your bod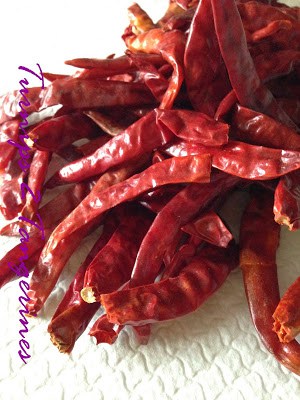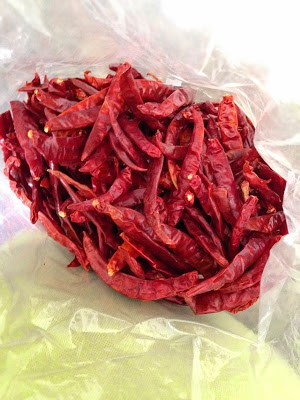 Dried Chili Peppers
. You can purchase bags of dried chilies at your local grocery store, Mexican grocery mart or specialty stores that sell spices. The bags of chili peppers are usually sold in the produce department. You can even order dried chilies online.
Dried chili peppers are very reasonably priced, in fact, they are usually pretty darn cheap! If you grow hot peppers and want to dry your own, read directions here: HomeGrown or Chili Pepper Madness
Chili Powder
The recipe below is a blend of spices to make chili powder seasoning blend. This recipe can be changed according to your personal taste and "heat" preference. You can grind the dried chili peppers and use the powder as is, without adding any other spices but Beware, it will be "Hot."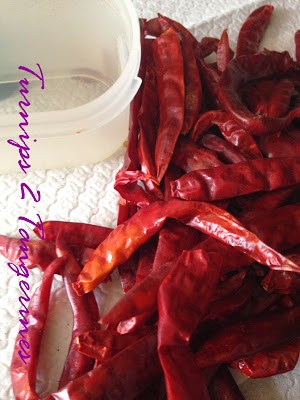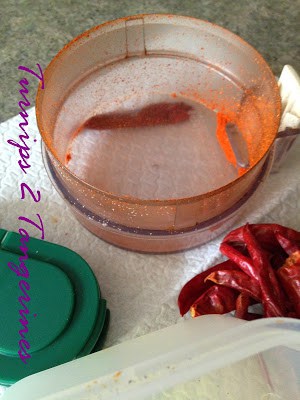 Chili Powder
6 to 8




dried chilies, stem removed*

3 tablespoons




whole cumin seeds

2 tablespoons




garlic powder

1 tablespoon




dried oregano

1 tablespoon




coriander

1/2 teaspoon




salt
*Cut chilies into 1/2 inch pieces, if necessary.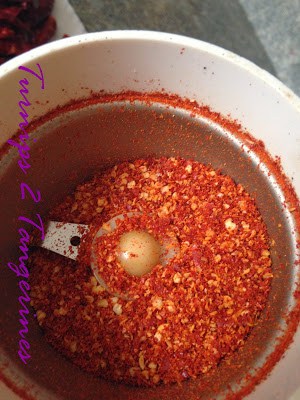 Step 1:
Toast dried purchased peppers and cumin seeds..
Put all of the dried chilies and cumin seeds in a medium cast iron or non-stick saute' pan over medium-high heat.
Cook, moving the pan constantly, until you begin to smell the cumin toasting, About 4 to 5 minutes. Set aside to cool.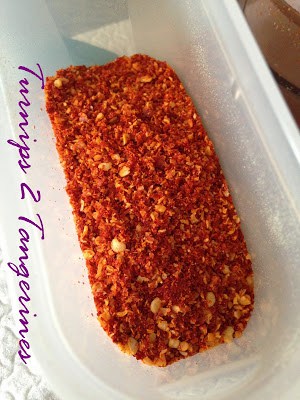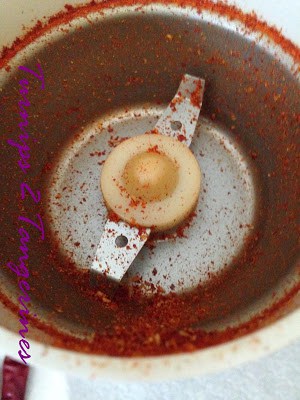 Step 2:
Once cool..
Place the chilies, cumin and coriander seeds into a coffee grinder, spice grinder or mini food processor/chopper, that is used only for "hot" spices.
Add the garlic powder and oregano. Process until the mixture turns into a powder. Be sure to wait a few minutes to let the dust settle, then pour into an airtight container to store for up to 6 months. Storing in the freezer helps to lengthen the storage time. Repeat process until all chilies are ground~
*I have a coffee grinder that I use ONLY for "hot" spices. I have it marked on the side with "Hot Spices" in black with a permanent marker.*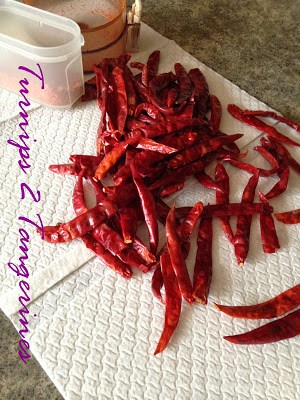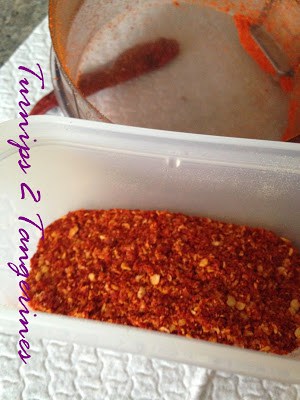 Recipe Notes:
Grind in batches, Don't try to grind too many peppers at once. You might need to open a window when toasting the chilies and cumin seeds. After your done grinding the chilies and when you take off the cover of the grinder, be extremely careful, the smell will be strong!
Food Finds: June 2014 and Ultimate Mounds Bars. are two articles you'll want to read. Food Finds: June 2014 is packed full of great products to try out and Ultimate Mounds Bars are super delicious.