Spinach Pasta Nests with Eggs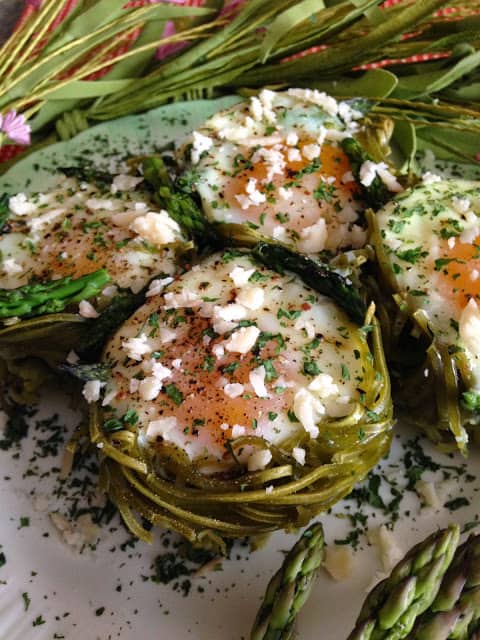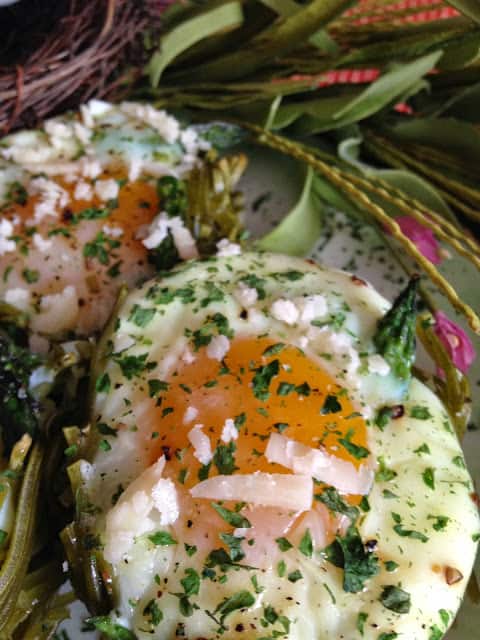 Taglierini ai Spinaci~
Spinach Pasta Nests
Filled with Eggs, Asparagus and
a Sprinkle of Parmesan Cheese.
Filled Spinach Pasta Nests with a
Simple Green Salad makes
a wonderful lunch or light dinner.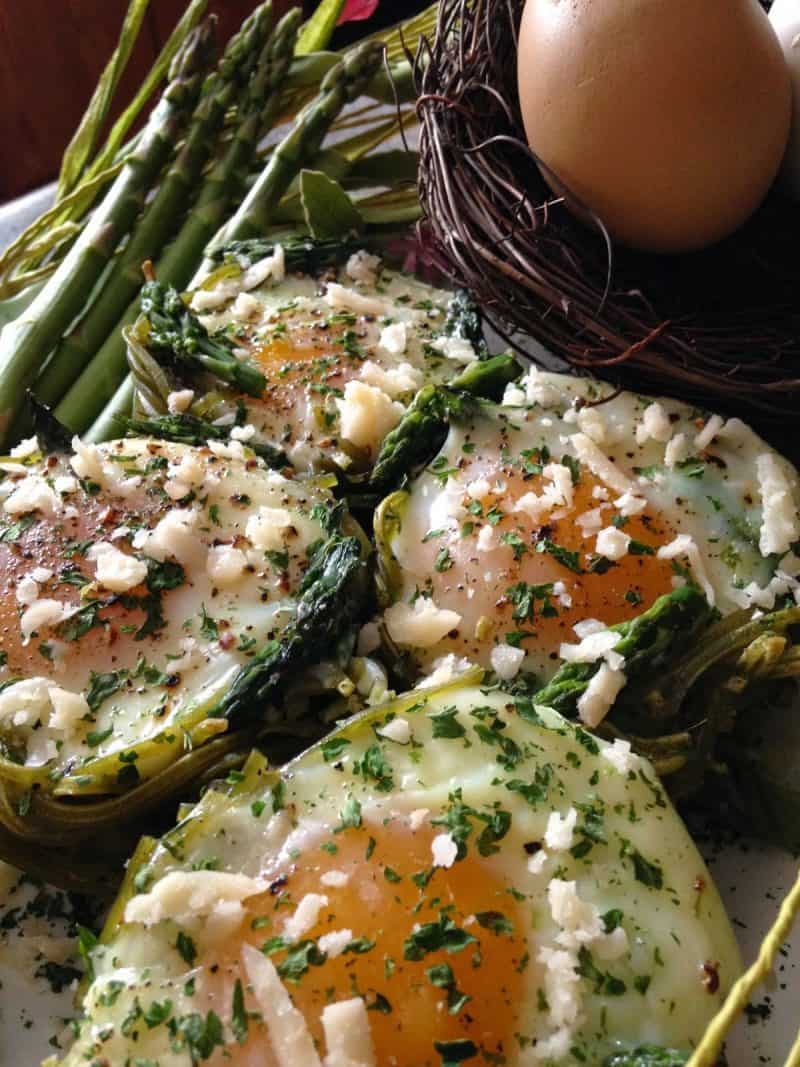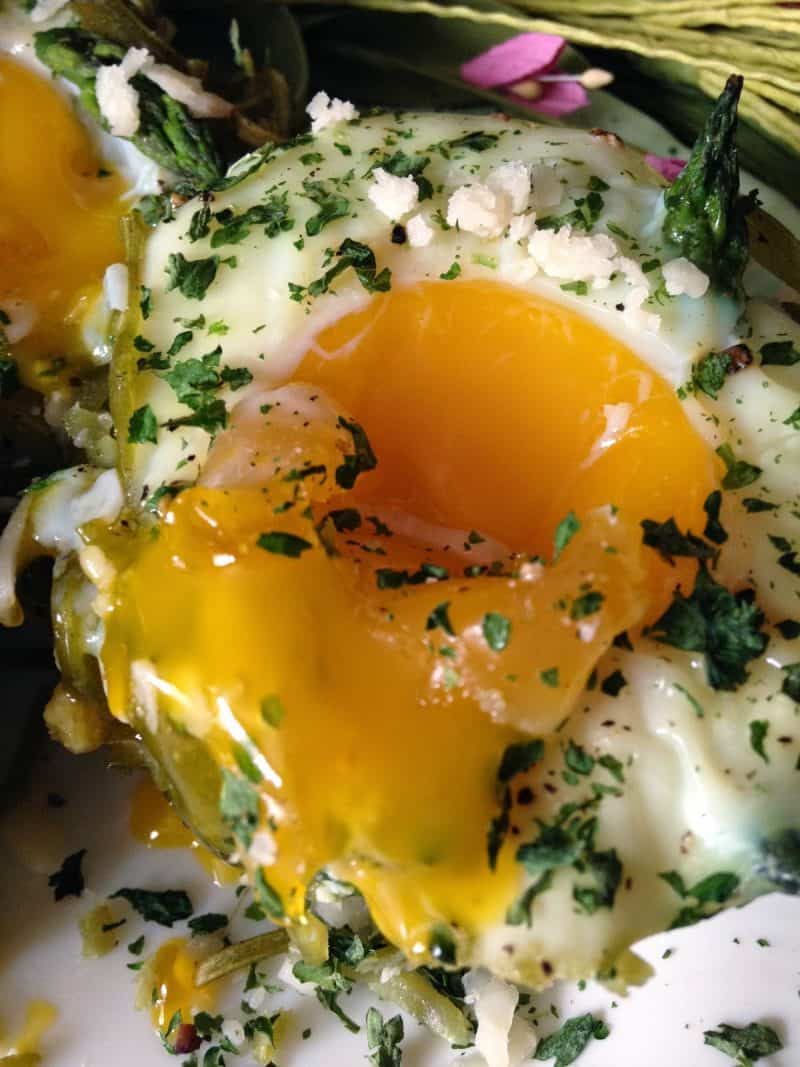 Spinach Pasta Nests with Eggs
Ingredients
2 to 4 tablespoons




butter, softened

8 cups




water

1 tablespoon




salt

8




spinach pasta nests (packaged "nests" are available at most grocery stores)

1/2 pound




fresh asparagus tips

8




eggs

salt and pepper,




to taste

dried




parsley flakes

fresh




grated Parmesan cheese
Cooking Directions
Preheat oven to 350º Lightly butter standard size muffin/cupcake tin.
Fill a large pasta pot with 8 cups water and add 1 tablespoon salt. Bring water to a boil. Add pasta nests and boil gently for 6 to 7 minutes or just until al dente'. Turn water down to simmer. Drain; place pasta shells in buttered muffin cups. Using your fingers, create a small well in the center by pushing the pasta to the outside edges. Don't worry if its not perfect, you just want to make a well to hold the egg.
Wash asparagus and pat dry with a paper towel. Snap off the tips of the asparagus spears. Save the stalks for another use. Add asparagus tips to simmering water; blanch tips for 30 to 40 seconds. Remove tips from water with a slotted spoon. Immediately immerse in ice water. Leave in ice water for 20 seconds. Remove from ice water and drain. Place 3 to 4 asparagus spears in pasta nests.
Crack your eggs into the well/center of each nest. Sprinkle eggs with salt, pepper and parsley flakes. Bake for 25 to 35 minutes or until eggs are set with no uncooked whites surrounding the yolks. Remove pan from oven, carefully remove nests.
Garnish nests with fresh grated Parmesan cheese.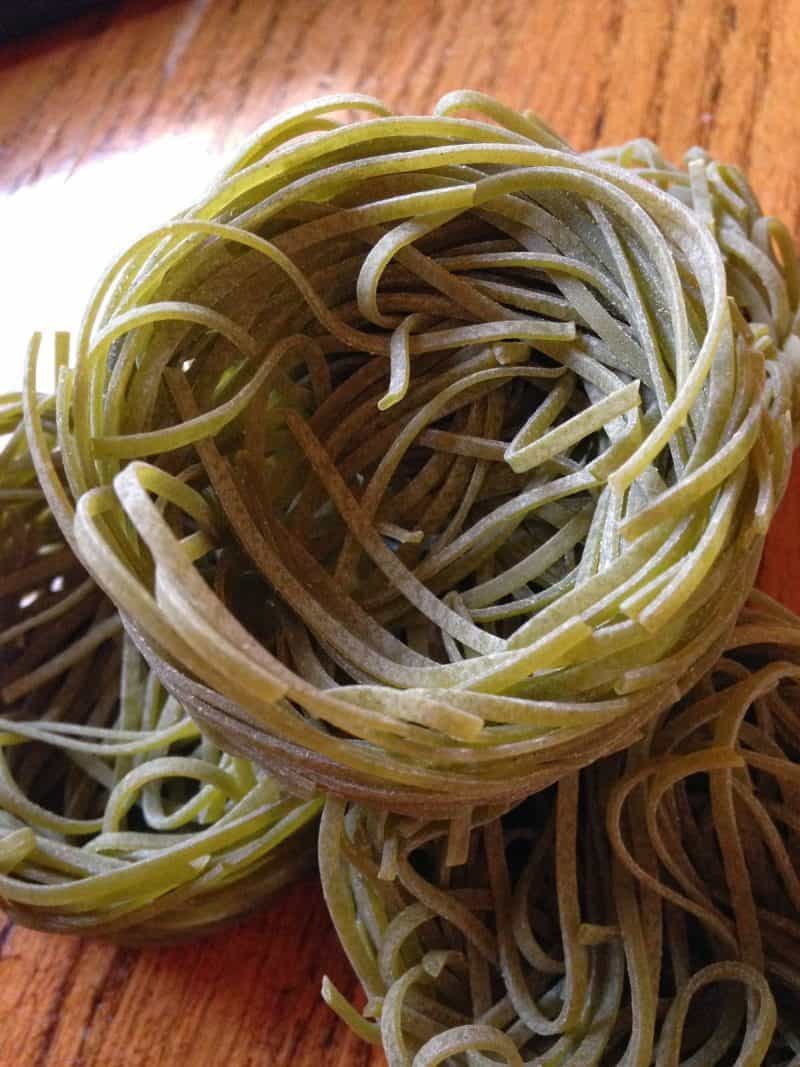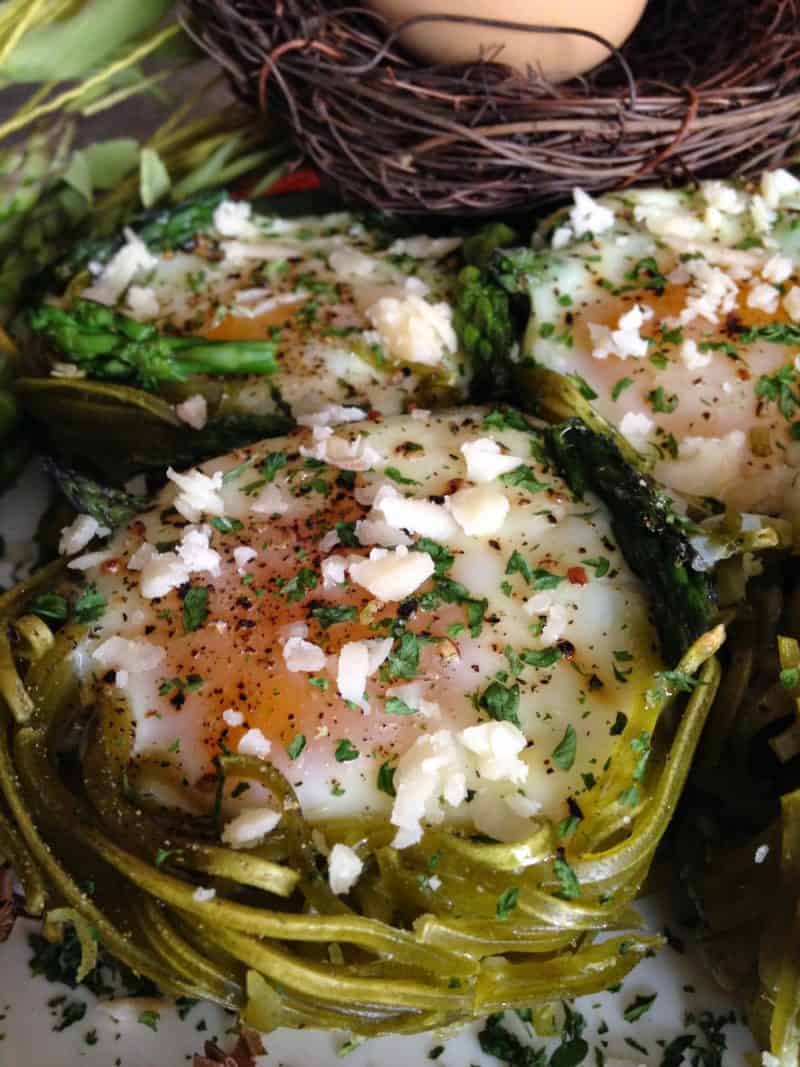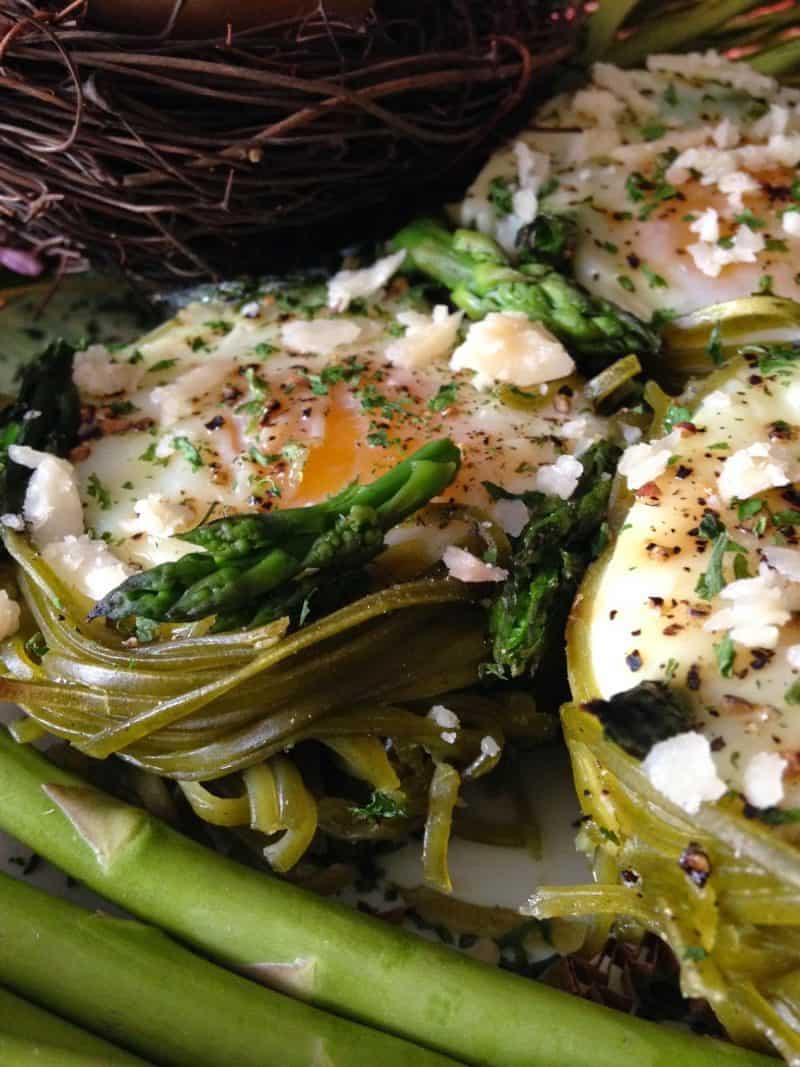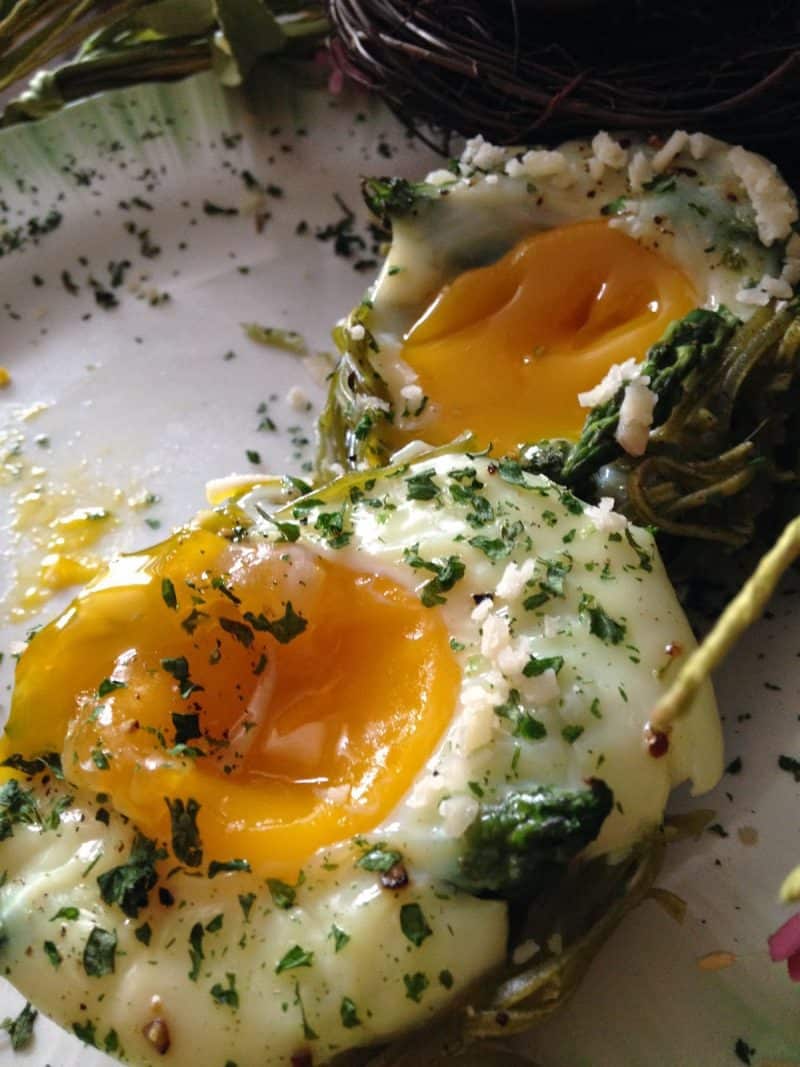 Health Note~ Hidden under the fuzzy skin of a kiwifruit lies beautiful, brilliant green flesh with edible black seeds. Choose plump undamaged kiwifruit that yield to slight pressure when ripe.