Sourdough Gold Nugget Biscuits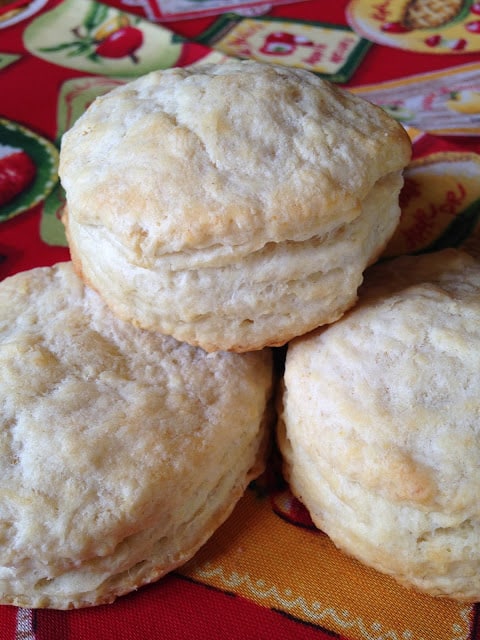 Serve these delicious biscuits with a big bowl of your favorite chili, stew or soup.
These wonderful biscuits are light, flaky, delicious and
have a nice sourdough taste.
Enjoy these biscuits warm,
with your favorite jam or jelly or
try these delicious biscuits with gravy~
Anyway you like to eat biscuits, it's all good!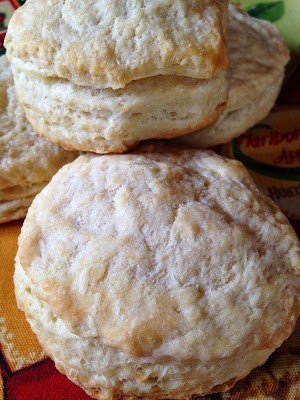 Sourdough Gold Nugget Biscuits
Ingredients
2 cups




flour

1/2 teaspoon




baking soda

1 teaspoon




salt

1 teaspoon




baking powder

1/2 cup (1 stick)




cold butter, cut into small pieces

1 cup




sourdough starter

1/2 cup




buttermilk

3 tablespoons




butter, melted
Cooking Directions
In a medium bowl, combine the flour, soda, salt and baking powder. Cut in butter with pastry blender until mixture resembles coarse meal.
In a small bowl, combine starter and buttermilk, mix into butter and flour mixture with a fork to form a soft dough. Turn out onto a floured surface, knead lightly for 30 seconds. Roll out to 1/2 inch thick and cut with a 3 inch cutter. Place on a greased baking sheet and brush tops with melted butter. Cover loosely with plastic wrap and put in a warm place to rise for 30 to 45 minutes. Bake at 425º for 12 to 15 minutes or until golden brown.
Serve immediately.
Makes about 15 biscuits.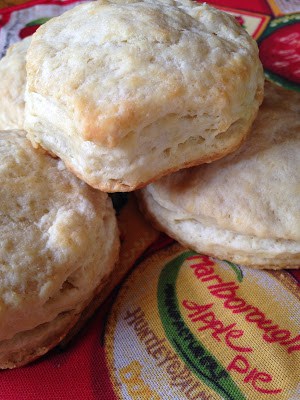 ~This recipe is from the book; Simply Sourdough~The Alaska Way~ by Kathy Doogan~


Healthy Note: Buttermilk is a low-fat addition that makes dishes, such as mashed potatoes fluffier~