We may earn money or products from the companies mentioned in this post.
Maple Steel-Cut Oatmeal
This wonderful oatmeal is made with steel cut oats and maple syrup that I purchased at Bear Paw Scout Camp. While there, we picked some maple syrup lollipops. We served maple steel oatmeal with the lollipops for an extra special treat.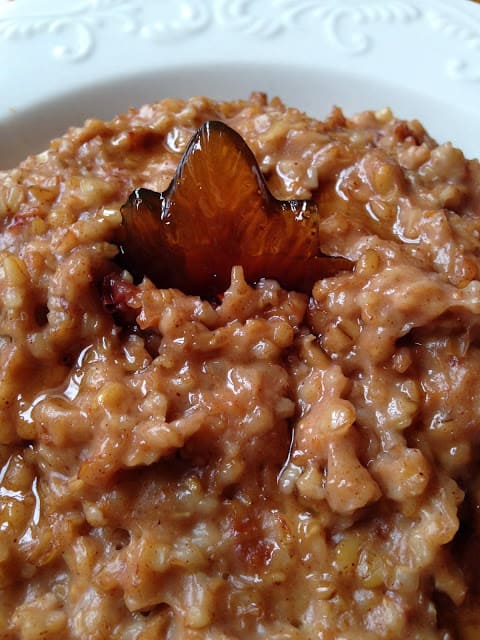 Steel Cut Oatmeal
Steel cut oats or Irish oatmeal as its some times called, is a hearty and thick oatmeal. Steel cut oats require longer cooking times vs old fashioned oatmeal. Steel cut oats are super good and good for you. If you haven't them before, what are you waiting for? Go out and pick up a box at your local grocery store or market.
Ingredients
2 1/2 cups




steel-cut oats

6 cups




water

2 cups




almond milk

2 tablespoons




butter

1 tablespoon




ground cinnamon

1/3 cup




maple syrup

1 cup




dried cherries
Cooking Directions
Spray the inside of your slow cooker with a non-stick cooking spray. Add all ingredients to the slow cooker and stir. Turn slow cooker to low and cook for 4 to 6 hours.
Note: Due to temperature variations, this time is not approximate. My oatmeal was done in less than 6 hours.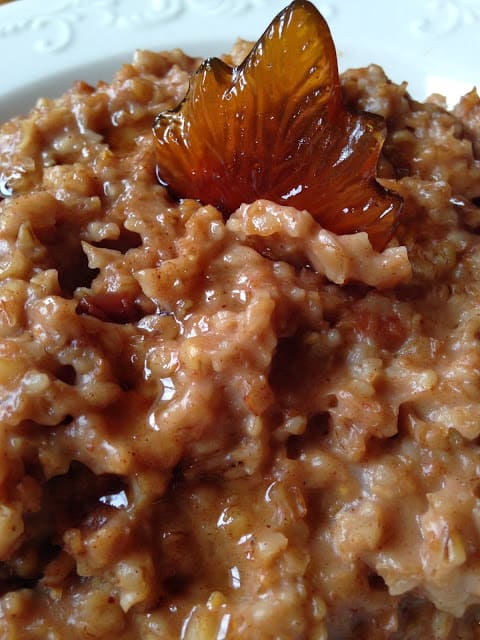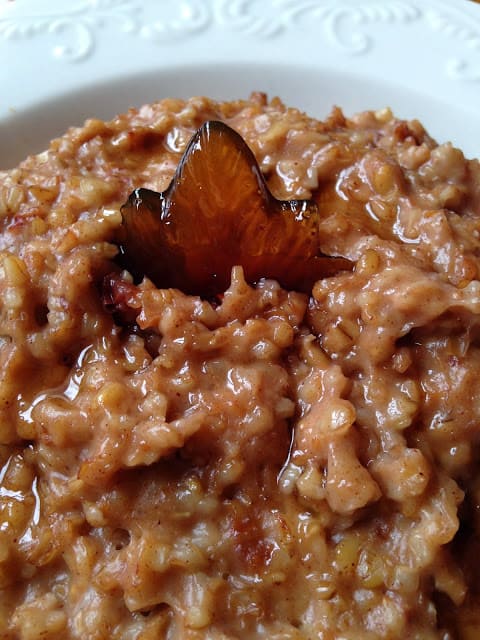 Did You Know? Although zucchini is most often served as a vegetable, it's mild flavor has made it a popular "secret" ingredient in many cakes and sweet breads; it adds moisture and texture.