We may earn money or products from the companies mentioned in this post.
Irish Soda Bread Scones
Top O' the Morning to Ya.  My heritage is German and Dutch. My German heritage comes from my Dads side of the family. My Dutch heritage comes from my Moms side of the family. We're Hollanders, my Grandma would say. In my family we didn't celebrate St Patty's Day for obvious reasons. My first husband and father of my 2 kids, is Irish. His Irish heritage comes from his Mothers side. This means that my children are Irish. For that reason we always celebrated St Patrick's Day.
Celebrate St. Patty's
When my kids were in grade school I always made sure they were "wearing of the green" on St Patty's Day. I pinned their "Kiss Me, I'm Irish" button to their winter coats, made them shamrock cookies, put them in their lunch boxes along with little containers of lime jello. On our way home from school, we would stop and pick up Shamrock Shakes. For my kids March 17th also meant that they would be going to their Irish Grandma's house for dinner. A traditional St. Patrick's Day Irish Dinner of Corned Beef and Cabbage.
My sister-in-law and I on the other hand, would not be attending the festivities. Why? We weren't Irish, silly! We never got invited because after all, we weren't Irish. Each year, we'd each get our kids ready and send them off with their dads to eat an Irish Dinner, listen to their Grandma sing "Oh Danny Boy" with a snoot full of Jameson Irish Whiskey and celebrate their Irish heritage.  My sister-in-law and myself, would proceed to conduct our own St Patrick's Day festivities, complete with green beer!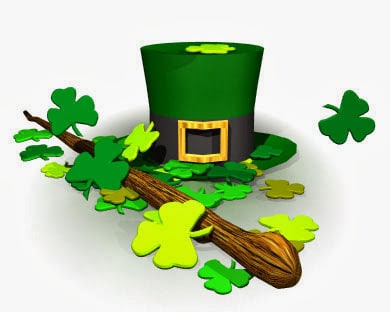 beannacht maith ta' an la' go deas~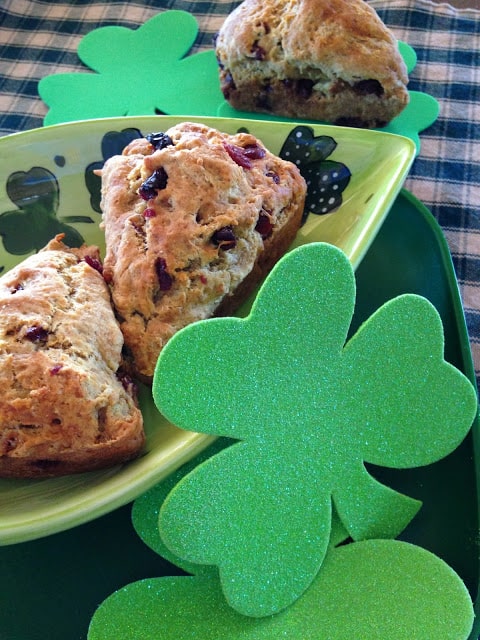 Health Note: You're heard of omega-3 fatty acids, and you may know that tuna is a super source. Omega-3's are a special kind of heart-smart fatty acid that helps reduce the risk of heart disease~
Corned Beef and Cabbage
I have never made Corned Beef and Cabbage, in fact, I don't think I have ever eaten Corned Beef and Cabbage! I've made many recipes with cabbage but never a corned beef brisket and cabbage, that is popular on and around St Patty's Day. I have made Colcannon which I love. The best recipe I have ever made for Colcannon is from Tyler Florence This recipe is fast, easy and so delicious!
I have made Irish Soda Bread many times but this year I wanted to make Irish Soda Bread Scones for several reasons, I wanted to make them in my new cast iron wedge pan, (boy did they turn out delicious) I wanted to make something besides Irish soda bread and I love scones!
Ingredients
1 1/2 cups




flour

1/2 cup




whole wheat flour

2 packets




sugar substitute

1 teaspoon




baking soda

1/2 teaspoon




salt

2 tablespoons




cold butter

1 cup




buttermilk

1/2 cup




dried currants
Cooking Directions
Heat oven to 375º Grease a cast iron wedge pan.  Place in heated oven for 10 minutes.
In a large bowl, combine the flours, sugar packets, baking soda and salt; cut in cold butter. Stir in buttermilk, just until moistened. Fold in currants. Knead on a floured surface 8 to 10 times.
Carefully remove cast iron pan from oven and carefully spread batter into the wedge pan.
Bake at 375º for 15 to 20 minutes or until toothpick inserted in scone comes out clean.
Remove pan from oven. Cool scones in pan 5 to 10 minutes.
Remove scones from pan and cool on wire rack