We may earn money or products from the companies mentioned in this post.
Pecan Date Cheese Dip
So easy, yet so delicious. This dessert style cheese dip is simple to make. Made with cream cheese, maple syrup, brown sugar, dates and toasted pecans, you'll love this dip. You can serve this creamy sweet, date and pecan studded cheese dip with vanilla wafers, peanut butter cookies or gingersnap cookies. This dip is best served the day it's made and preferable within an hour or two of making. This keeps with dates on the chewy and firm side.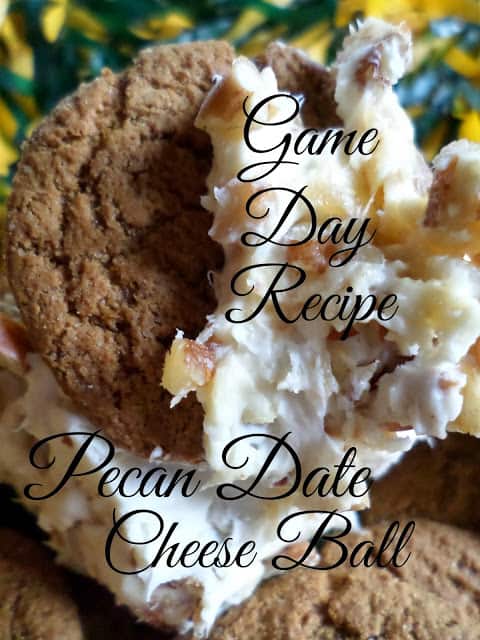 Pecans
This American nut, is a member of the hickory family. Pecan trees prefer temperate climates and are widely grown in Georgia, Oklahoma and Texas. Care must be taken when storing pecans because of their high fat content invites rancidity. Probably the best known and loved pecan dessert is the deliciously rich Southern pecan pie.
Ingredients
1 (8 oz) package




cream cheese, softened

2 tablespoons




maple syrup

2 tablespoons brown sugar

3/4 cup




dates, chopped

1/2 cup




pecans, toasted and chopped

gingersnap




cookies
Cooking Directions
Cream together softened cream cheese, maple syrup and brown sugar until creamy. Add dates and toasted chopped pecans.
Refrigerate 1 hour.
Serve dip with cookies or buttery crackers.
*This dip is best served the same day made* This recipe is made with Kraft Philadelphia Cream Cheese.
Cherry Pecan Bacon Cheese Ball is another super delicious dip made with cream cheese, dried cherries, chopped pecans and crispy bacon.