We may earn money or products from the companies mentioned in this post.
How to make a Bacon Rose
Learn how to make a bacon rose! Making a bacon rose is a great way to add a delicious and cool looking garnish to everything from baked beans to stews and soups.
Fun and Easy
Making a Bacon Rose is fast, easy and fun.
Your kids will have so much fun helping you make these. They add a nice whimsical touch to soups, salads and well, just about anything. After all, it is bacon. If you really want to be naughty, dip the bacon rose in melted chocolate….ooh la la. Recipe follows.
How to make a Bacon Rose
What you will need:
2 slices of thick bacon, per rose
wooded toothpicks
paper towels
1. Thick slices of bacon~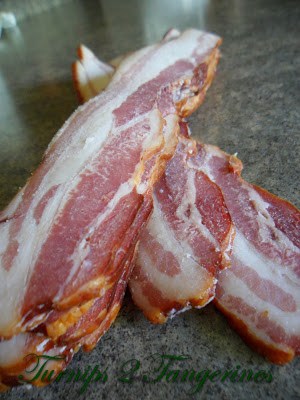 2. Put together 2 slices of bacon~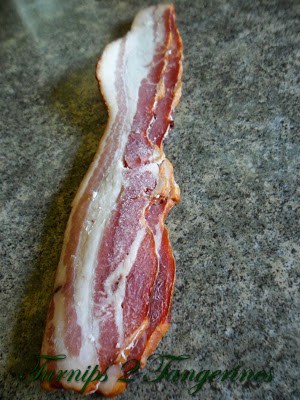 3. Roll up~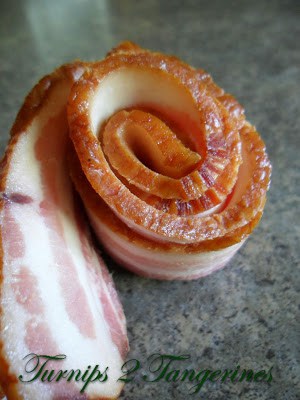 4. Secure with toothpicks~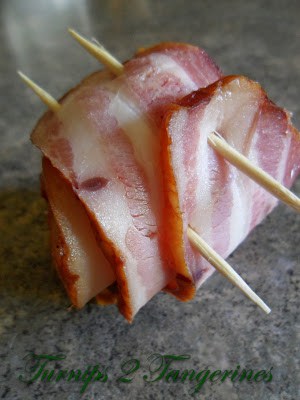 5. Make sure to use wooden toothpicks in the microwave~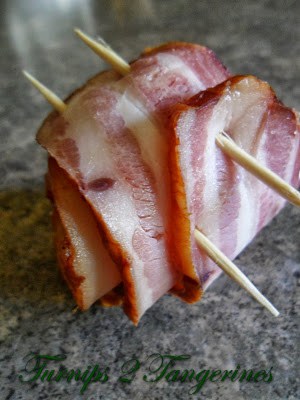 6. Set the bacon rose upright~

7. Wrap in a dampened paper towel, set on another piece of paper towel,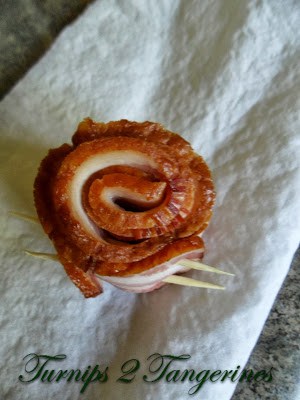 8. Microwave on high 1-2 minutes
Hearty Pea Soup with Bacon Rose

For Chocolate Bacon Rose:
1-12 oz bag semi-sweet chocolate chips or
1-pound good dipping chocolate
Melt chocolate in a double boiler until chocolate is melted. Stir until smooth. Dip half of the bacon rose into the melted chocolate, place on a wire rack.
When chocolate is harden, bacon rose is ready to eat.