Almond Joy Hershey's Best Brownies
This is one of our favorite brownie recipes.
We have been making Hershey's Best Brownie Recipe
for as long as I can remember.
It's a dependable recipe because
the brownies always turn out and
they are delicious.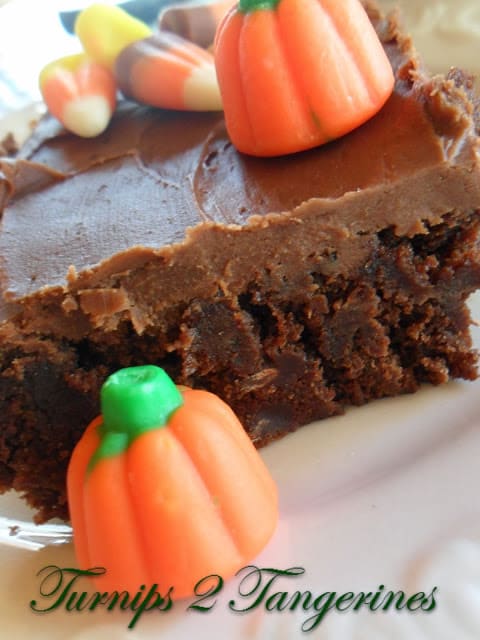 A few weeks ago,
While I was grocery shopping,
I spotted this new frosting…
Betty Crocker Peter Paul Almond Joy Frosting….
I heard it calling my name…try me, try me….
Hershey's Best Brownie recipe immediately came to mind.
Of course, I decided to make brownies and
frost them with this "new" frosting.
Let me tell you,
this frosting is absolutely delicious and
highly addictive…
When I started eating this frosting..
by the spoonfuls…
right out of the container..
I knew this frosting was going to be dangerous!
One of my biggest weakness is
frosted brownies….and
one of my favorite candy bars is
an almond joy..
This frosting spells: T-R-O-U-B-L-E.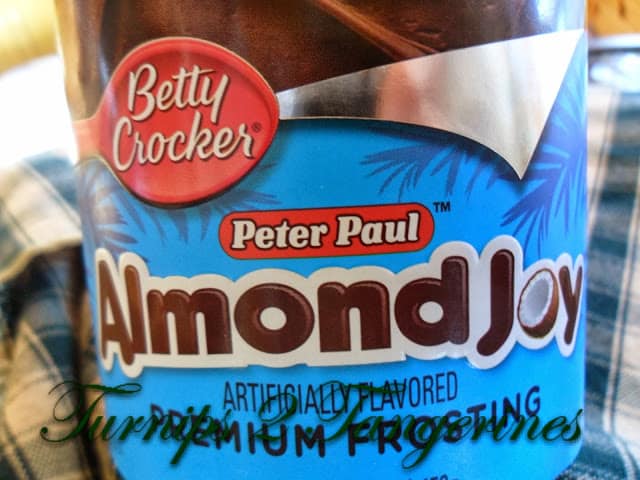 Ingredients
1 cup




butter

2 cups




sugar

2 teaspoons




vanilla extract

4




eggs

3/4 cup




baking cocoa, (Hershey's)

1 cup




flour

1/2 teaspoon




baking powder

1/4 teaspoon




salt

1/3 cup




chopped almonds

1/3 cup




flaked sweetened coconut

1/3 cup




milk chocolate chips

1 (16 oz) container




Almond Joy Frosting
Heat oven to 350 º Grease 13 x 9 x 2 pan.
Place butter in a large microwave safe bowl, melt butter on medium for 2 minutes or until melted. Stir in sugar and vanilla. Add eggs, one at a time, beating well with a spoon after each addition. Add cocoa; beat until well blended. Add flour, baking powder and salt; beat well. Stir in almonds, coconut, and chocolate chips. Pour into prepared pan.
Bake for 30 to 40 minutes. Cool in pan on a wire rack.
Frost with Almond Joy Frosting~
Decorate with Zachary Autumn Mix~
Betty Crocker Almond Joy Frosting
Autumn Candy Mix