We may earn money or products from the companies mentioned in this post.
Old Fashioned Apple Pie
Always delicious but even better with a big scoop of vanilla bean or cinnamon ice cream. Old Fashioned Apple Pie has been around since there have been apples. Ever since Johnny Appleseed spread his apple seeds people have been making everything apples. Apples have been used in everything from wine, cider, pies, breads, vinegar and just about everything in between.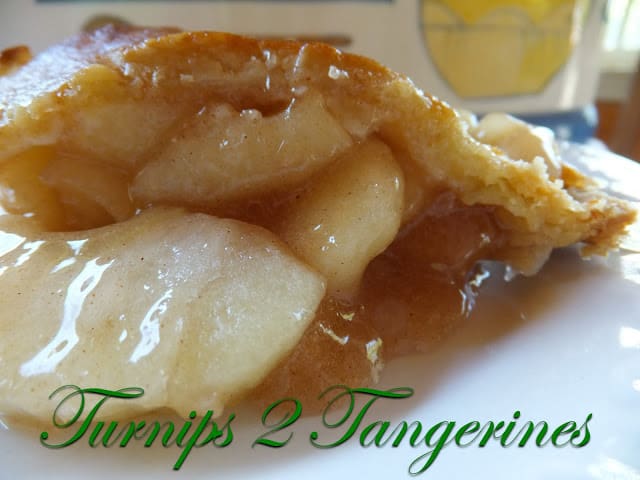 More Than One
When I make an apple pie or anything with apples really, we like to combine at least two and up to four different types of apples. This will add some much more flavor to your apple baked goods. You'll be surprised at not only the flavor but the added texture and juiciness that usingmore than one apple in your recipe will lend in baked goods.
Ingredients
3/4 cup




sugar

2 tablespoons




flour

3/4 teaspon




ground cinnamon

1/4 teaspoon




apple pie spice or allspice

1/4 teaspoon




salt

1 tablespoon




lemon juice

6 cups (about 6 medium)




thinly sliced, peel cooking apples

1 tablespoon




butter

beaten egg




and sugar

1 box refrigerated




pie crusts, softened as directed on box
Cooking Directions
Heat oven to 425º Place one pie crust in the bottom of an ungreased 9-inch glass pie plate. Press firmly against sides and bottom.
In large bowl, toss together sugar, flour, cinnamon, apple pie spice, salt, lemon juice and apples. Spoon into crust lined pie plate. Dot with butter. Top with second crust.
Wrap excessive top crust under bottom crust edge, pressing edges together with tines of fork to seal. Cut 4 slits in top crust. Brush top crust with beaten egg and sprinkle with sugar.
Cover edge of crust with a 2 to 3 inch strip of foil to prevent excessive browning. Remove foil after 20 minutes of baking time.
Bake for 40 to 45 minutes or until apples are tender and crust is golden brown.
Easy Caramel Apples and Baked Apples are two out of many apple recipes we offer in our recipe box.