We may earn money or products from the companies mentioned in this post.
Baked Sweet and Sour Chicken
Wonderful, tasty and unique. Baked Sweet and Sour Chicken is a blend of tasty ingredients not always used in traditional sweet and sour chicken recipes. Ingredients such as jelled cranberry sauce, brown sugar, orange marmalade, orange juice and dried red peppers. Serve baked sweet and sour chicken with extra long grain rice. Recipe follows. This recipe can also be made using pork. Substitute cubed pork tenderloin, chops or loin for the chicken.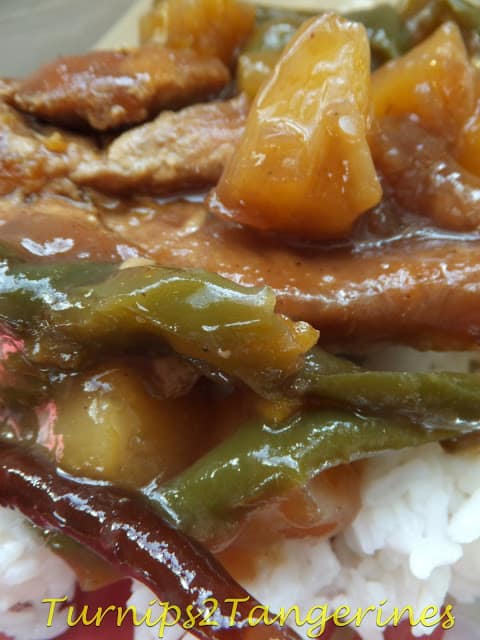 Usual Cast of Characters
In this recipe you will also find the usual cast of characters if you will, that are often included in Sweet and Sour Chicken. Pineapple chunks, green pepper strips, and rice wine vinegar. This recipe for baked sweet and sour chicken leans more towards the sweet than to the sour. Depending on how you like your sweet and sour chicken you may want to add more vinegar to this recipe. Upwards to a 1/4 cup of rice wine vinegar should be sufficient.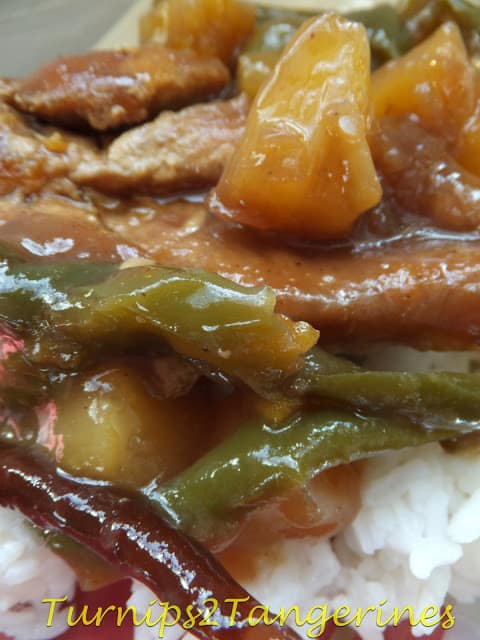 Baked Sweet and Sour Chicken
Course:
Dinner, Main Course
Keyword:
Chicken, sweet n' sour
Ingredients
8

medium

skinless, boneless, chicken breast halves

2

tablespoons

vegetable oil

1

20 oz can

pineapple chunks, juice packed, reserve juice

2

medium

green peppers, cut into strips

1

cup

jellied cranberry sauce

1/4

cup

cornstarch

1/4

cup

brown sugar

1/4

cup

orange marmalade

1/4

cup

orange juice or water

2

tablespoons

soy sauce

2

tablespoons

rice wine vinegar

1/2

teaspoon

ground ginger

2

dried red peppers
Directions
Sprinkle chicken lightly with salt and pepper. Heat oil in skillet over medium high heat. Add chicken and cook about 5 minutes on each side or until browned. If necessary, brown chicken in batches. Transfer chicken to a 3-quart rectangular baking dish. Drain pineapple well, reserving 2/3 cup juice. Spoon pineapple chunks and green pepper strips evenly over chicken in dish; set aside.

For sauce; in a medium saucepan whisk together the reserved pineapple juice, the cranberry sauce, cornstarch, brown sugar, orange marmalade, orange juice or water, soy sauce, rice wine vinegar, dried red peppers and ginger. Cook and stir over medium heat until thickened and bubbly. Pour over chicken, pineapple and green pepper in dish.

Bake, covered in a 350º oven for 45 minutes. Uncover, bake 15 minutes longer.

Serve with rice
Ingredients
1 cup extra

 

long grain rice

2 cups




water

1 teaspoon




salt

1 tablespoon




oil or butter
Cooking Directions
Make rice: In a 2-quart saucepan, combine rice, water, salt and oil or butter. Stir lightly: bring to a rolling boil and reduce heat to simmer. Cover with a tight fitting lid and simmer for 15 minutes. Remove from heat; let stand for 5 minutes.
Bean and Beef Enchilada Bake is another sensational casserole or 'bake' that you'll want to make. Take a trip around the world in recipes.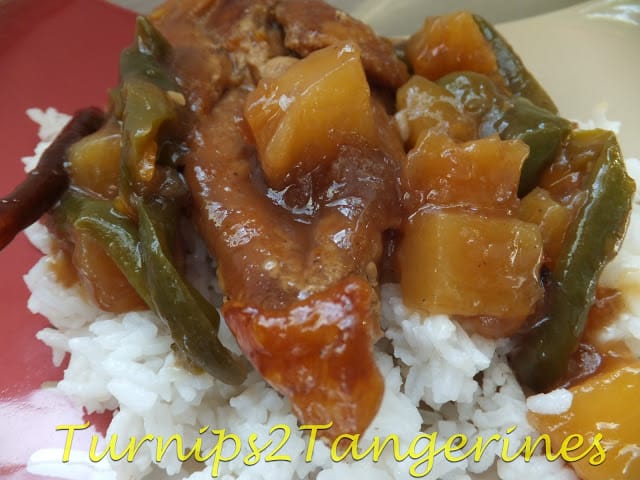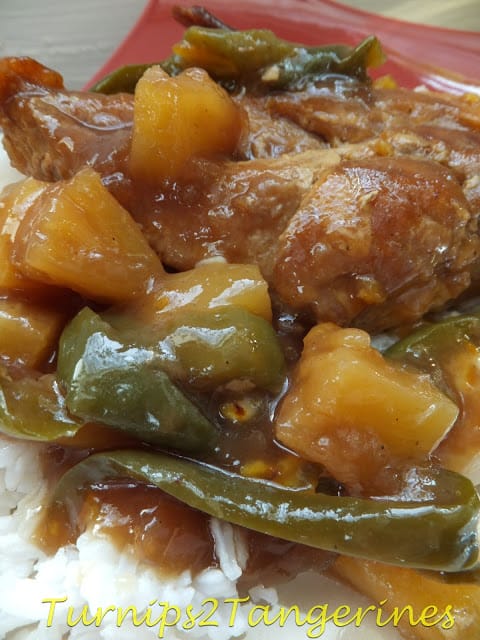 Serve Baked Sweet and Sour Chicken on Riceland Long Grain Rice