We may earn money or products from the companies mentioned in this post.
Heart Shaped Brownie Sundaes
Heart Shaped Brownie Sundaes are the fun way to eat a brownie! I love brownies any which way but served with scoops of raspberry swirl ice cream, delicious!! This recipe is so easy and so good! Kids and adults alike will love these Brownie Sundaes. Kids will have fun helping you cut out the heart shaped brownies and then topping the shapes with their favorite ice cream and ice cream toppings. We topped our brownies with raspberry swirl ice cream and chocolate raspberry creme candies.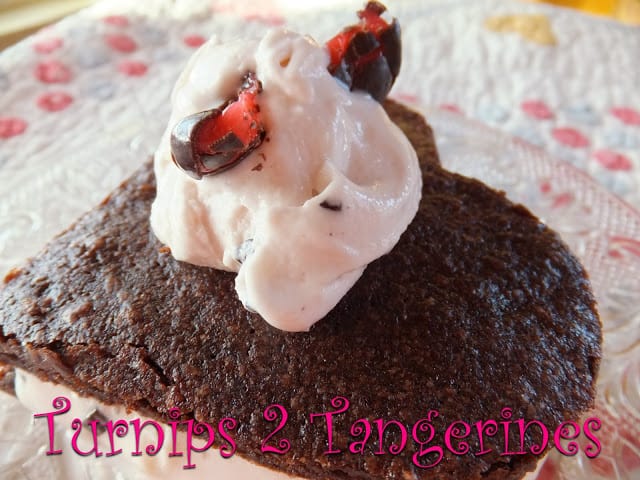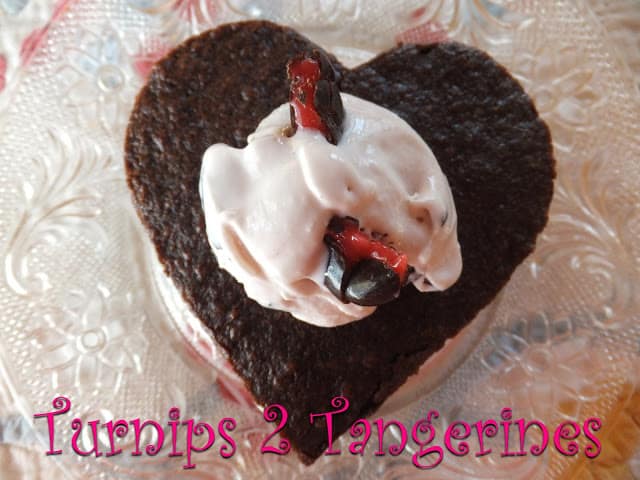 Made Easy
Dessert doesn't have to be complicated to be impressive. Brownie sundaes are easy to make using a boxed mix and therefore are so versatile. Making homemade brownies or blondies will make these brownie sundaes even more impressive. Apple blondies with cinnamon ice cream, turtle brownies with caramel swirl ice cream, butterscotch blondies with caramel ice cream, and so on. Let your imagination run wild.
Change the Shape
We originally made this recipe for Valentine's Day so that was the reason we used a heart shaped cookie cutter but you can easily cut the brownies out in any shape you like. Remember to use a cookie cutter that is large enough. This will make cutting the brownies out much easier. If you use a cookie cutter that is too small, they will be harder to cut out and top with ice cream therefore making them harder to eat.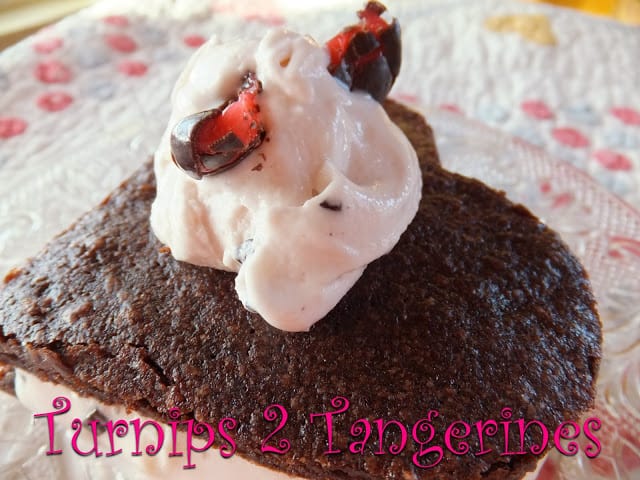 Heart Shaped Brownie Sundaes
Super easy and super delicious!
Keyword:
brownies, ice cream
Ingredients
1

box 13 x 9-inch size

brownie mix

water, oil, eggs per box directions

1/2

gallon

ice cream of your choice

heart shaped cookie cutter

raspberry filled chocolate candy, candy sprinkles and/or toppings of your choice
Directions
Make brownies as directed on brownie box. Cool at least 2 hours.

Cut out brownies with heart shaped cookie cutter. Place heart shaped brownie on serving plate. Top with ice cream and candy sprinkles and/or toppings of your choice.
*Recipe Tip:
We used a boxed brownie mix but you can certainly make brownies from scratch for this recipe also. Change things up and make brownies with added chocolate chips, caramel or peanut butter. Sprinkle left-over brownie pieces over sundaes. This recipe is made with Raspberry Swirl Ice Cream made by Hansen Ice Cream. Looking for another Valentine's Day dessert? Give this recipe a try; Heart Shaped Cream Puff